When most people think of IKEA, meatballs come to mind. That's what IKEA's Managing Director of Food Services, Michael La Cour says, at least. To his credit, in store locations all over Asia, much of IKEA's clientele visit the shop solely for the balls. "Where else can you find good, Swedish-themed food in Asia?" La Cour poses.
On April 9, the furniture giant will start selling much-anticipated vegan meatballs at their U.S. in-store restaurants, in addition to the meaty Swedish variety that customers have come to love. This veggie ball, called GRÖNSAKSBULLAR, will be served up in plates of 10 balls and will cost $4.49.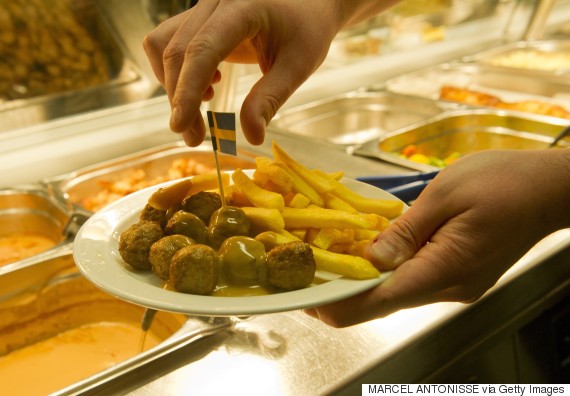 Why a home goods store would invest in more diet and planet-friendly food options is puzzling upon first thought. But La Cour tells The Huffington Post that the menu update is reflective of IKEA's mission.
"IKEA's original vision was to create a better everyday life for the many," he says, adding that the affordable furnishings are accessible to college students and families who want to create a comfortable home without going into debt. "The same concept applies for food," he says.
As consumers' interest in food has surged over the past five to 10 years, their interest in foods' process, ingredients and origin has also grown. La Cour says that IKEA serves 600 million guests in their food markets annually. Though the company is nowhere near McDonald's customer base (nor does it want to be), the millions of eager mouths give IKEA more responsibility and opportunity to make progress and be forward-thinking in the realm of food. La Cour says he expects consumer interest in food to grow, and as it does, so will IKEA's production of it. "The veggie ball is the first example of the journey on which we will continue," he says.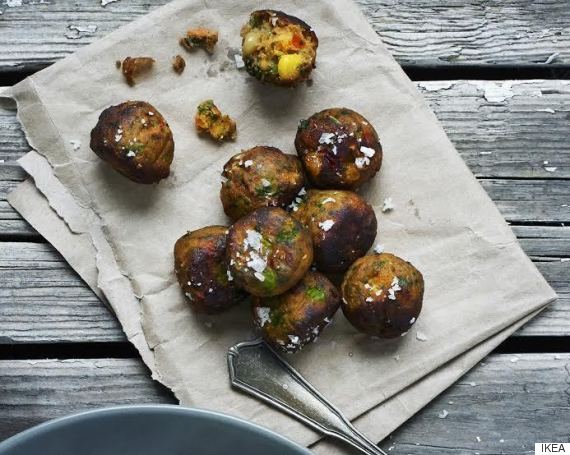 GRÖNSAKSBULLAR: Made with chickpeas, green peas, kale, corn, peppers and pea protein.
The ball is made of only vegetables and, according to IKEA, has a reduced carbon footprint compared to the Swedish version. The veggie ball went through many iterations before being finalized; testers settled on a version with chunks of vegetables that the eye can see. Nutritionally, the veggie ball pummels the original. The vegan meatballs have about 100 fewer calories and half the fat compared to the meat-filled meatball.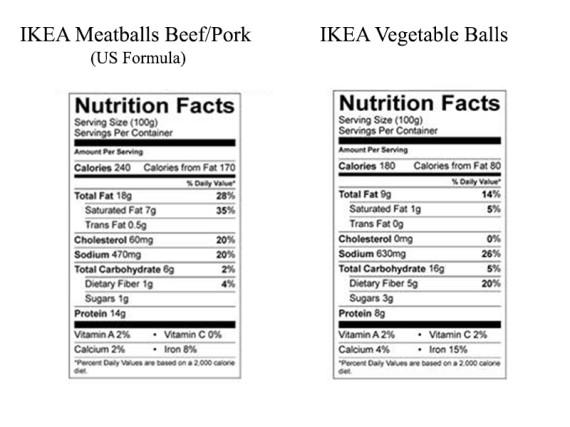 IKEA has broadened its menu to include food to help a diverse range of shoppers enjoy the IKEA experience as much as possible. U.S. stores will also expand their menu offerings to include a chicken meatball, starting April 27.
"Furniture shopping is time consuming. I think very often the restaurant has become the oasis. It's the time to sit down and discuss whether it should be a blue or a red sofa," La Cour says. He adds that many IKEA shoppers are families; the restaurant enables both the kids and parents to take a breather. "There needs to be a natural break on that long path," he says -- referring to the drawn out process of moving from room to room.
The average store opens with about 400 to 500 seats in its restaurant, meant to accommodate weak-legged patrons who need to reboot. And now, La Cour says, the worn out patrons who are thoughtful about sustainability, animal-free foods or simply cutting a few calories can sit and feel cared for. La Cour says, "IKEA in general wants to be a modern, forward-thinking company and we want to do the same with our food."
Related
Before You Go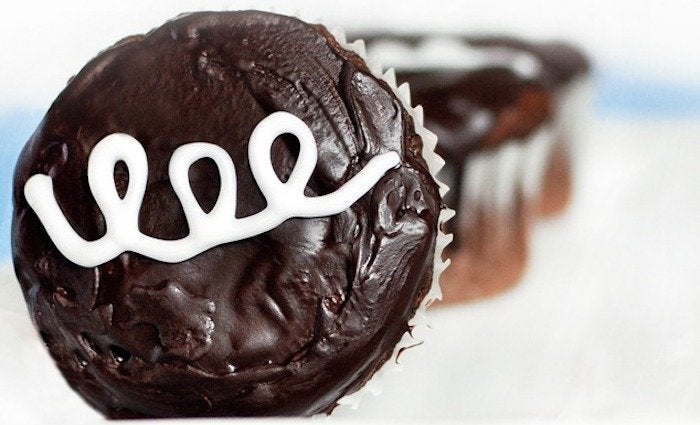 Vegan Cupcake Recipes