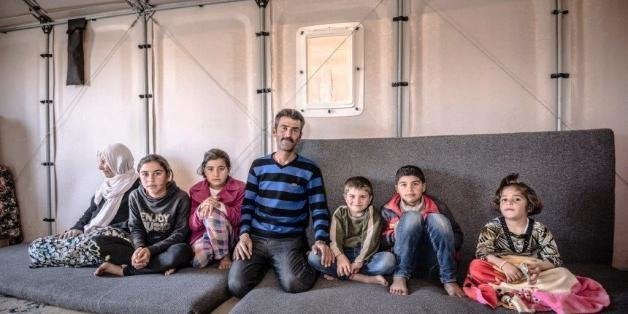 After pursuing extensive research and testing, the Ikea Foundation and the U.N. Refugee Agency (UNHCR) are preparing to roll out 10,000 innovative shelters for refugees that will provide the very basics any human would need to survive.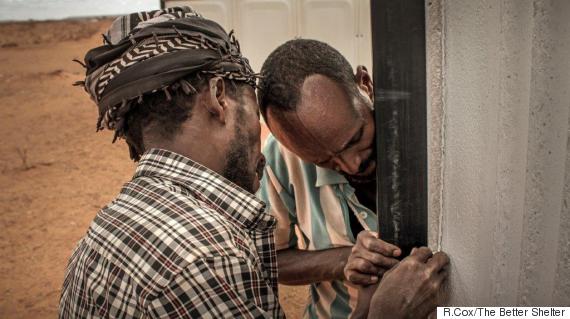 Two men assemble a Better Shelter prototype in Hilawyen Refugee camp, Dollo Ado, Ethiopia in July 2013.
Across the globe, 13 million refugees rely on UNHCR's services, and a common issue displaced people bemoan the most is not having access to light.
"My 15-year-old brother Eyad is very traumatized from what happened in Syria," Amer, who now resides in Al Azraq refugee camp in Jordan, told UNHCR. "Nighttime is particularly frightening for him, and being able to switch on a light to show what a noise was would help."
The temporary domiciles arrive in a flat pack and can be erected in about four to eight hours.
While they're light and simple to transport, the shelter is able to withstand harsh weather conditions.
Equipped with four windows and two ventilation openings, the Better Shelter comes with interchangeable panels that protect inhabitants from sun, wind, rain and snow.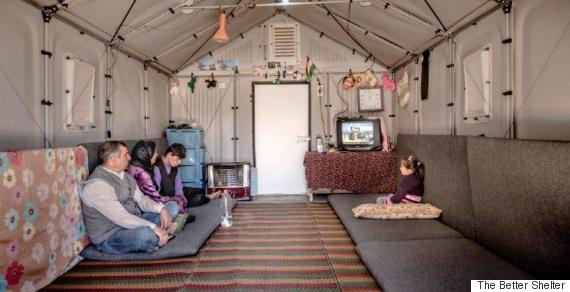 The interior of a Better Shelter prototype in Kawergosk Refugee Camp, Erbil, Iraq.
Such systems will be particularly handy in the winter months for refugees who were relying on flimsy shelters in the past.
"In summertime, we manage somehow. But in winter it is so hard," Umm Khalil, who shares a tent with her family in Zahle, Lebanon, told The Washington Post in January. "Sometimes we can't help thinking we would prefer to meet our deaths in Syria than go through this."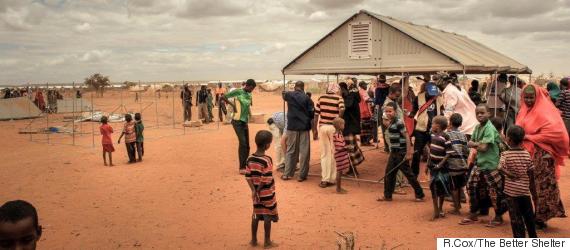 A better shelter prototype is assembled in the Hilawyen Refugee camp in Dollo Ado, Ethiopia in July 2013.
The innovative shelter, however, comes at a steep price.
Production on the shelters will begin this summer, and 10,000 units will be shipped to UNHCR to dispense worldwide.
"Putting refugee families and their needs at the heart of this project is a great example of how democratic design can be used for humanitarian value," Jonathan Spampinato, head of strategic planning and communications at the IKEA Foundation, said in a statement. "Refugee families and children can have a safer place to call home."
To take action on pressing poverty and food aid issues, check out the Global Citizen's widget below.
Related
Before You Go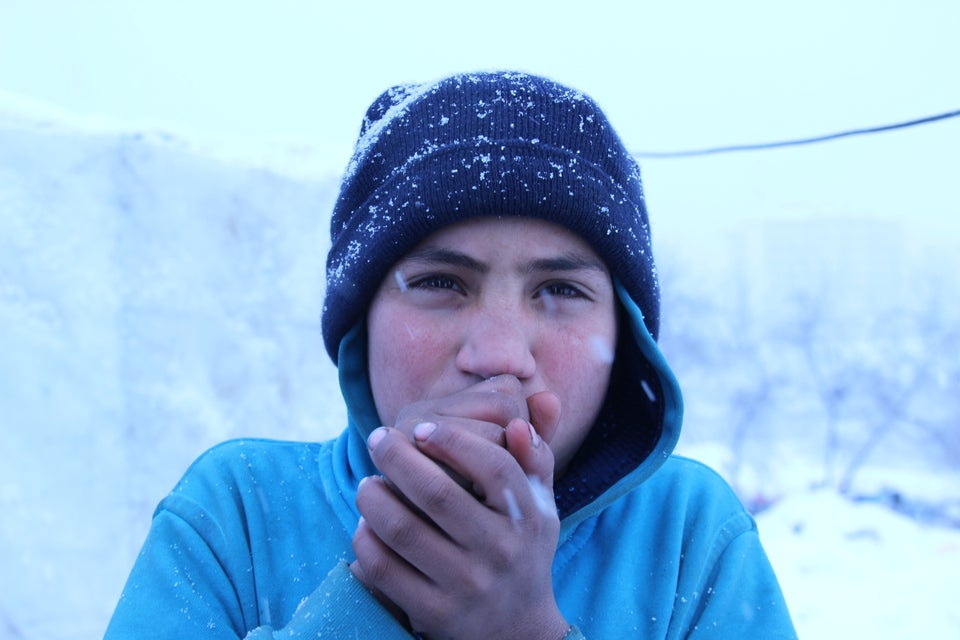 Syrian Children Face Sub-Zero Temperatures