Interested in trying a standing desk but put off by the price? Check this out.
Colin Nederkoorn, founder and CEO of Customer.io, has designed a simple base that can raise a monitor and keyboard up to standing desk height. Even better, it's constructed out of Ikea furniture that'll only run you $22.
(Story continues)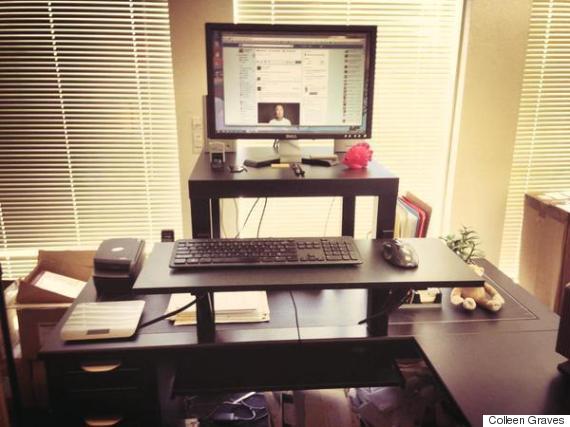 Colleen Graves built the desk in the picture above to Nederkoorn's specifications. She told The Huffington Post that "it was extremely easy to make" and that she tweaked the design a little by using zip ties instead of screws to allow for future adjustments.
In the week since she's built the desk, Graves said she's already seen big improvements in her health and her mood.
"I was having extreme back aches, carpal pain, shoulder pain, hip pain, and I attribute all of it to sitting for long periods," she said.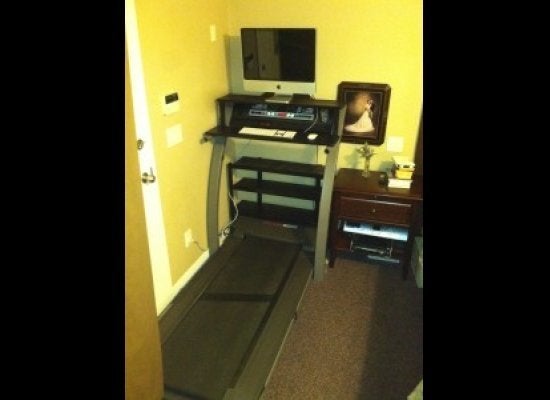 Standing Desk Ideas
Popular in the Community