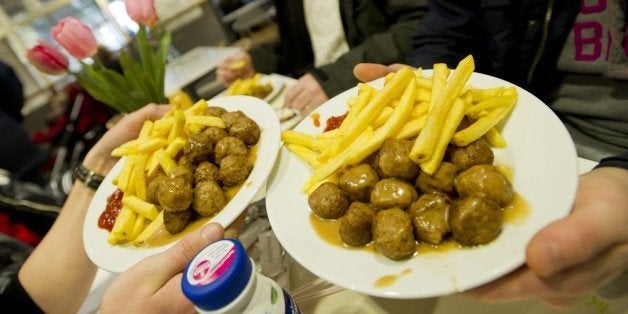 A new food item will soon be available at the end of your IKEA shopping gauntlet: veggie meatballs.
The Swedish furniture giant will roll out a vegetarian and a chicken version of its iconic meatballs in stores worldwide some time next year, a company spokesperson confirmed to The Huffington Post Wednesday. The vegetarian meatballs are part of IKEA's effort to reduce the environmental impact of its estimated 150 million meatballs sold per year.
"We are aware of the meat issue with greenhouse gases," Joanna Yarrow, head of sustainability for Ikea in the UK, said at an environmental conference in London, according to a report last week in the Telegraph. "We are looking at all our food products from a sustainability perspective but specifically meatballs. They are very popular and they are also our most carbon-intensive food item on our menu."
IKEA's furniture has been a staple of dorm rooms and apartments for years. But that doesn't mean the ubiquitous wooden desks, beds and dressers come without a cost: The Guardian reported in 2012 that according to its calculation, almost 1 percent of the world's commercial wood is used to build IKEA products. Merely switching over to the oxymoronic "meat-free meatballs" won't single-handedly solve the larger issue at hand (though they do sound a lot more appetizing than horsemeat balls).
That being said, it's a welcome step. According to the environmental news site Business Green, the World Wildlife Fund will advise Ikea on how to revise some of its recipes so they have less of an environmental impact.
Before You Go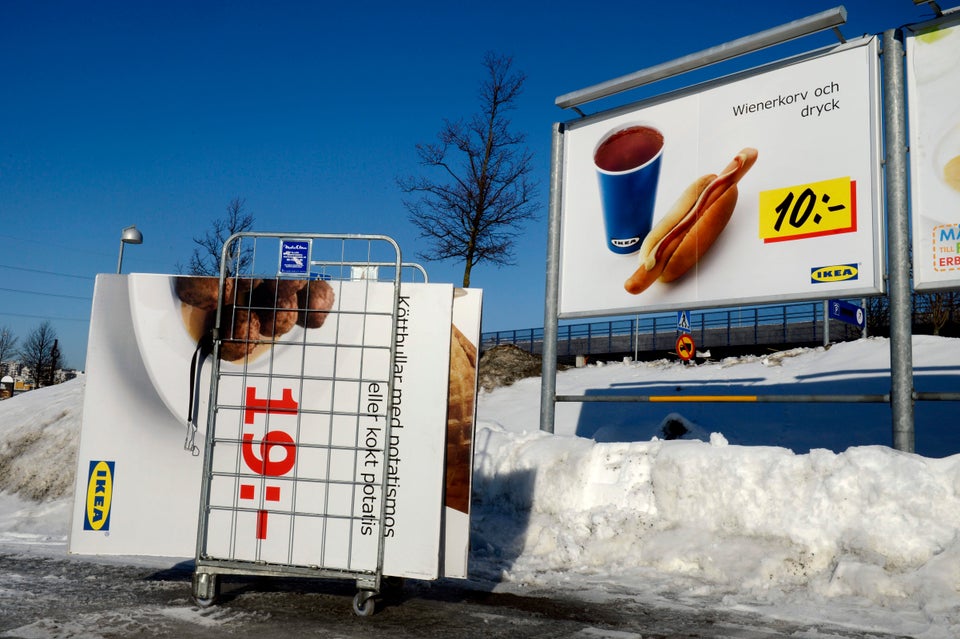 8 Things Ikea Wants You To Forget About
Popular in the Community