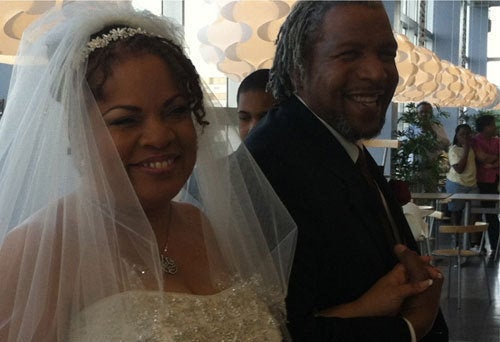 But one unique couple had such a good time together at IKEA's location in College Park, Md., that they decided to get married there.
Julie Rodgers -- she's called "Bunny" -- and Willie Pittman, who goes by "Bear," tied the knot at the Maryland IKEA on Tuesday night.
They ate Swedish meatballs, explored the store's "long natural path" and played on furniture.

"As we're leaving, we get yogurt cones and we're on the way to the parking lot when it hits me," Rodgers remembers. "I turned to him and said, 'This is one of the best dates I've ever had,' to which he said, 'This is a date?'"
"Ikea did just a beautiful job of everything that they provided for us and I'm just speechless and I'm very seldom speechless," Rodgers told WJLA-TV/ABC7.
One is plainly political.
Popular in the Community