Eight years ago, Shirley Stewart and Berkeley "Rashid" Smith met in the frame department of a New Jersey IKEA. And on Saturday, that's exactly where they tied the knot.
Stewart told the New Jersey Star-Ledger Sunday that she and her then-14-year-old daughter, Jashirele, were shopping in IKEA one day in 2005 when they spotted Smith. She and Jashirele thought he was cute, so they followed him throughout the store to see if he was wearing a wedding ring. Eventually, Jashirele went up to him and told him her mom wanted his phone number.
"He asked me, 'Is this your daughter? I don't give little girls my phone number, did you want it?' And I panicked, I think I turned purple," Stewart said.
That was the beginning of an eight-year romance, and Stewart and Smith always said if they got married, they would want to do it in the exact spot they met. So they said their vows while their friends, family and fellow IKEA shoppers looked on.
Watch the video above to see Stewart and Smith say "I do."
IKEA is a more popular wedding venue than you might think. A Maryland IKEA was the site of a wedding in 2012 -- the couple had their first date there two years earlier. And an Australian couple actually won the opportunity to get married in an IKEA last year.
Check out more wacky wedding venues in the slideshow below.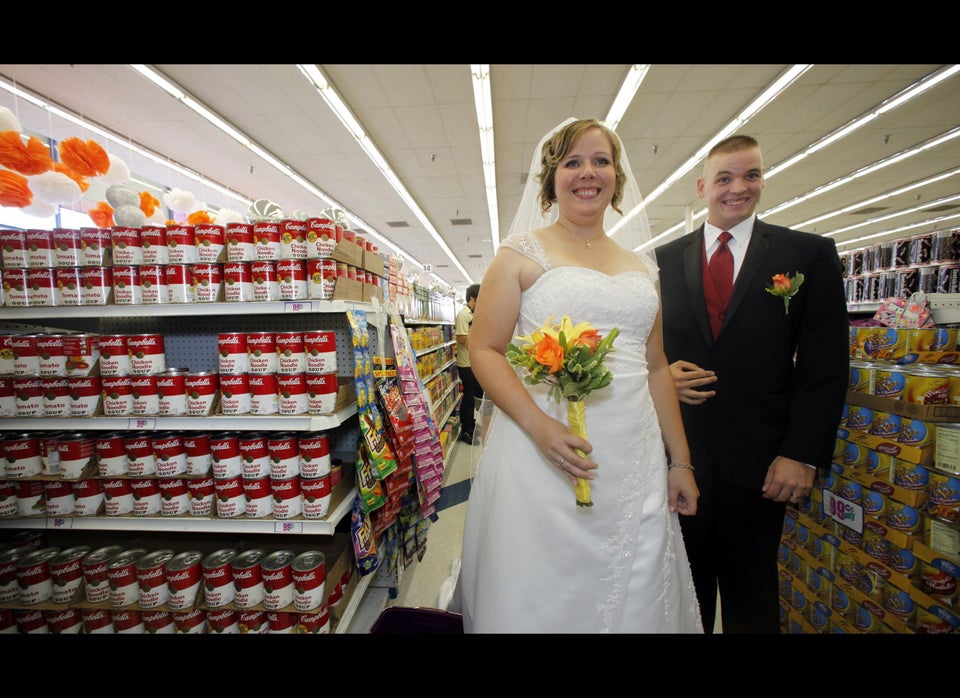 5 Strangest Places People Get Married
Related