Ikea is back with two brand new collections guaranteed to make any travel-obsessed, Coachella-loving millennial happy. The two collections, called Ikea PS 2017 and Spridd, arrive in February.
The PS 2017 set "focuses on flexibility and freedom in everyday life in and around the home," according to a press release from Ikea. The collection includes a wide array of foldable furniture, room dividers, a sofa that folds and hangs on the wall, a quilt that turns into a pillow and a self-watering plant-pot that can keep neglected plants alive for two weeks.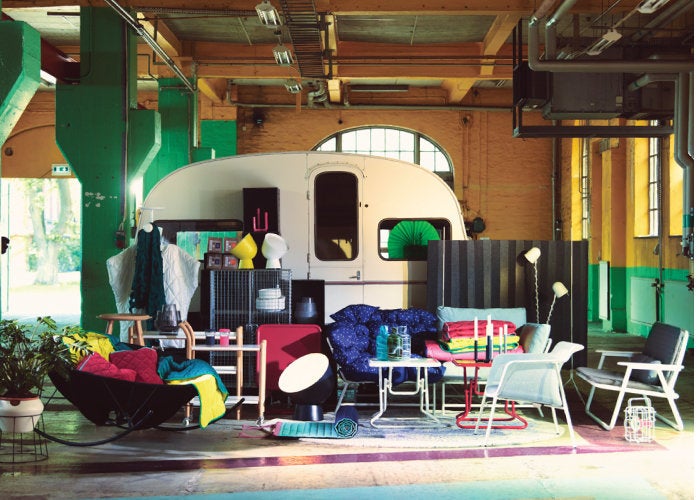 The Spridd collection is a crazy kaleidoscope of colors and shapes, designed by British fashion designer Kit Neale for the music and festival lover.
"Spridd is very 'festival-y' with the tents, duffel bags and flasks, and then there are the boxes for moving away to college or wherever ...This is a collection to be moved," Neale said in a statement. "Spridd is inspired by youth culture and by what it means to be young. Youth is a chaotic period for everyone, and maybe the most important. It sets us up for life."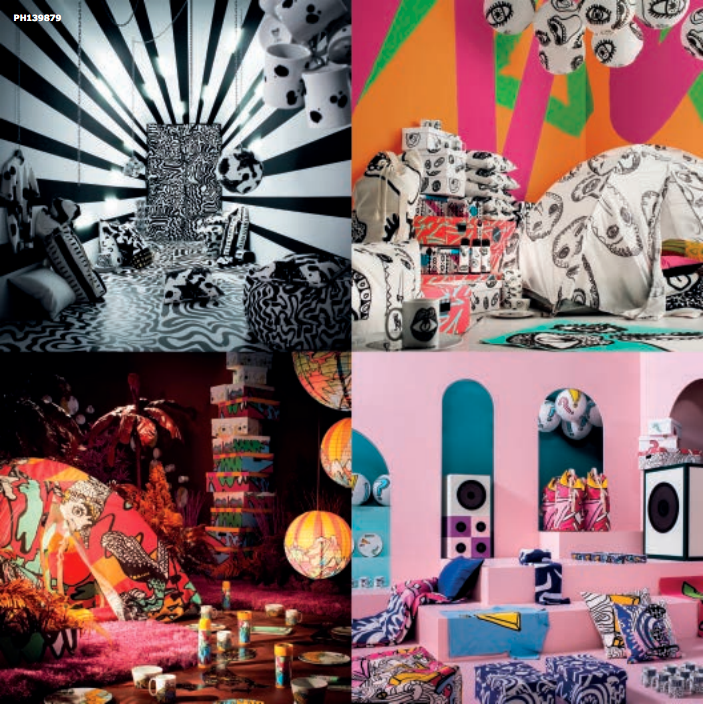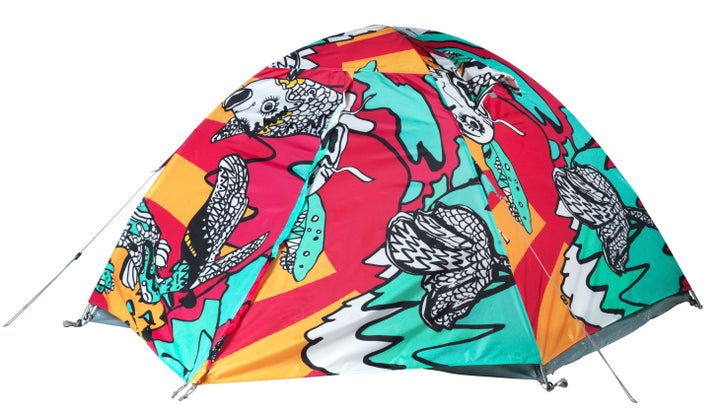 The collections are limited edition, so look for them in Ikea stores February.
Check out more of the two collections' fun new pieces below:
Spridd tray, $4.99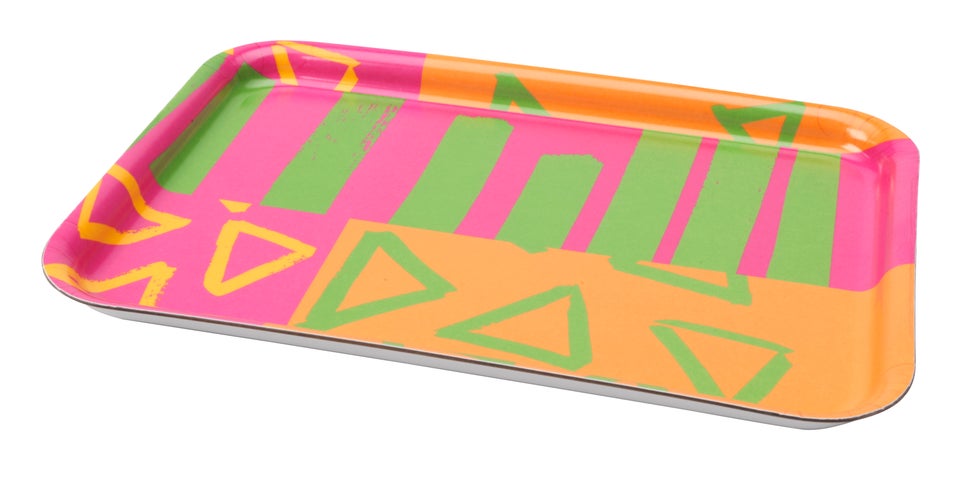 Spridd thermo flask, $9.99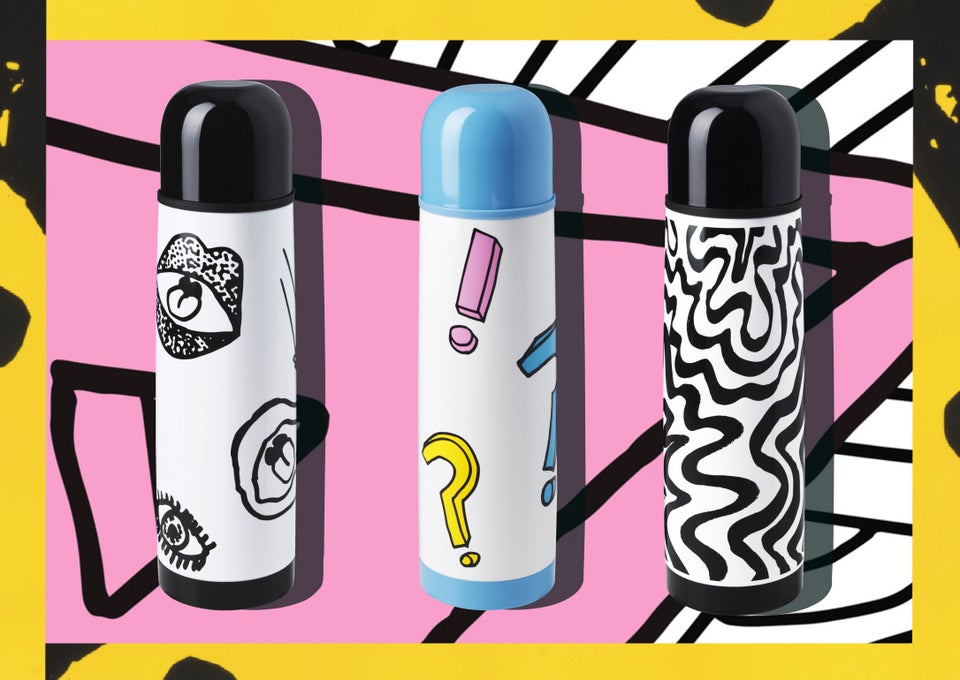 Spridd bowls, $4.99 each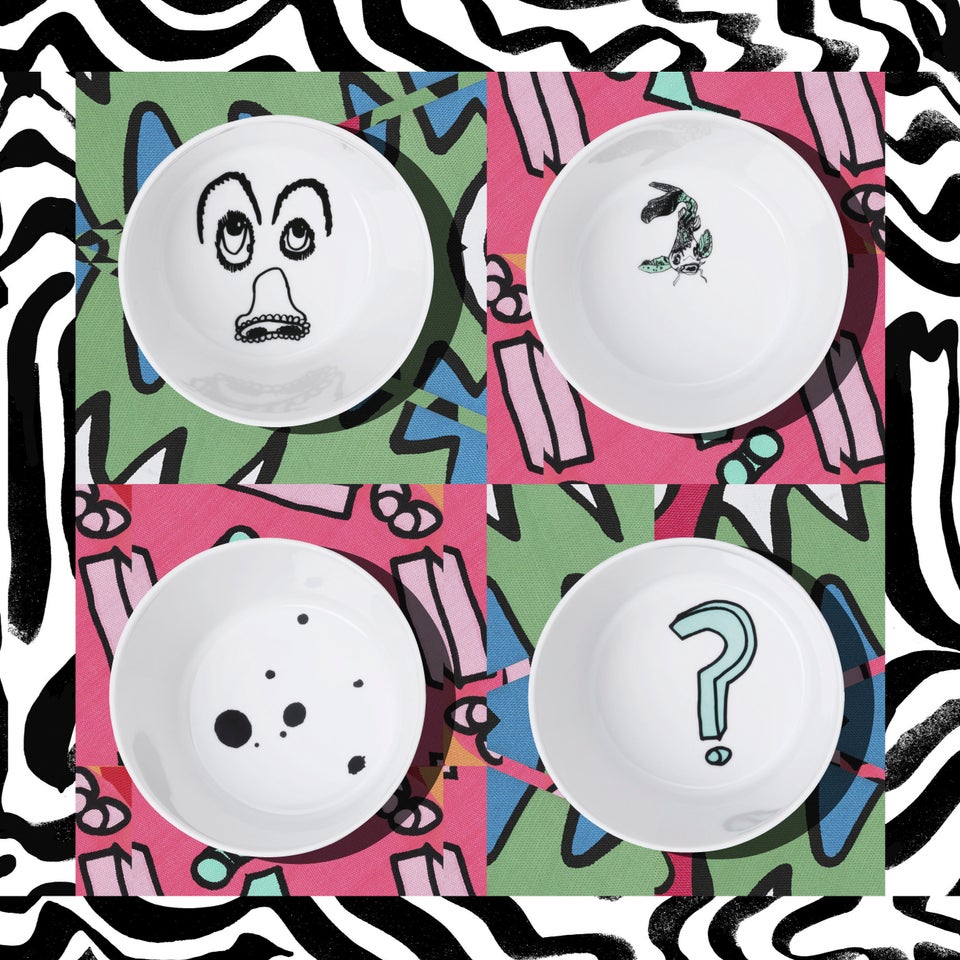 Spridd boxes with lids, $10.99/2 pk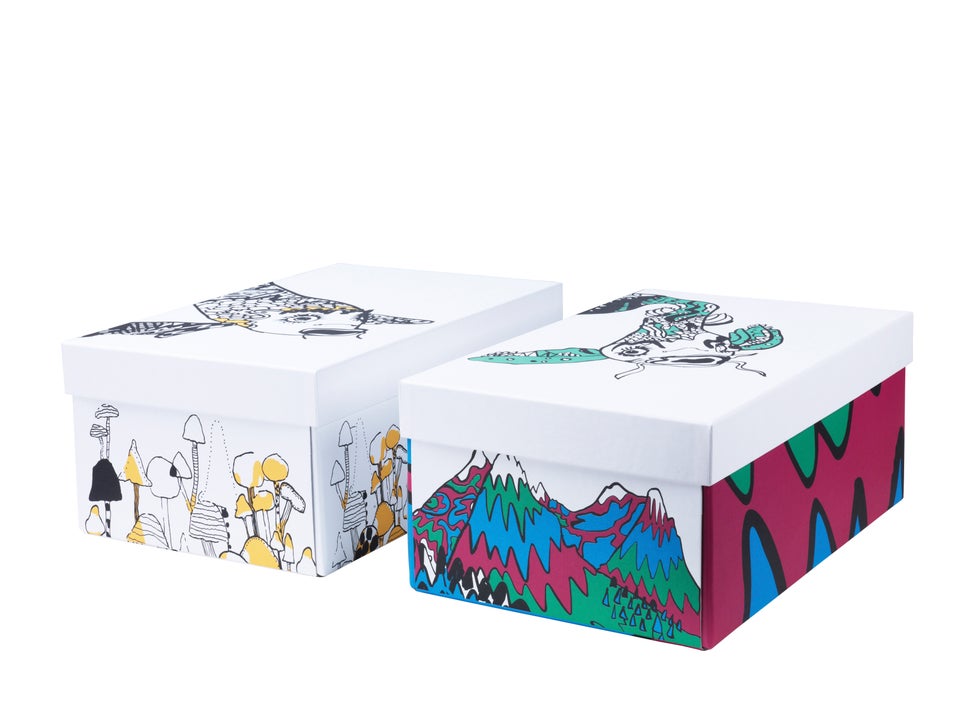 Spridd 2-person camping tent, $39.99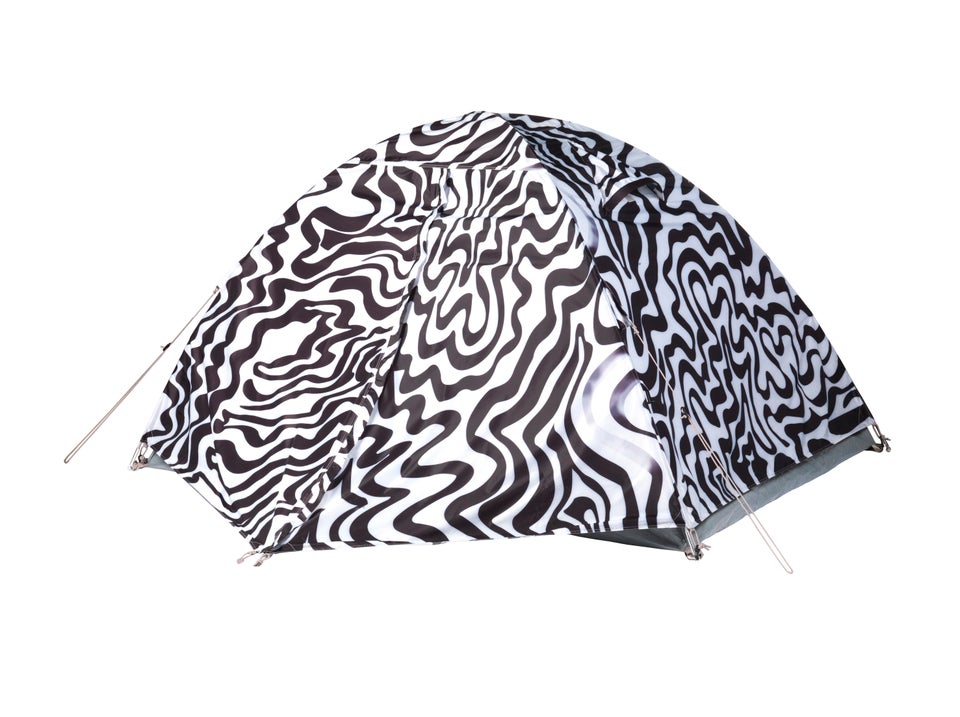 Spridd duffel bag, $19.99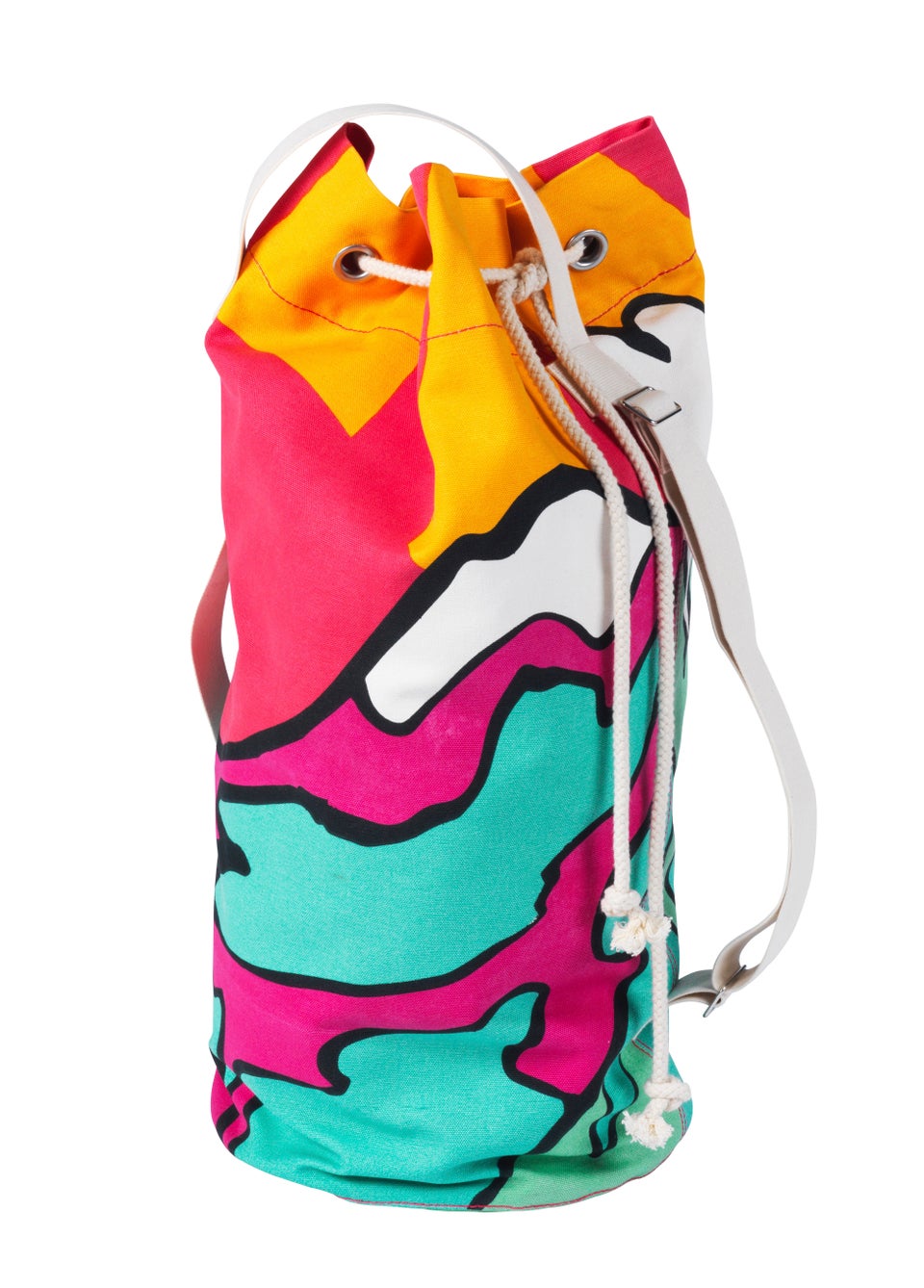 Spridd thermo mug, $6.99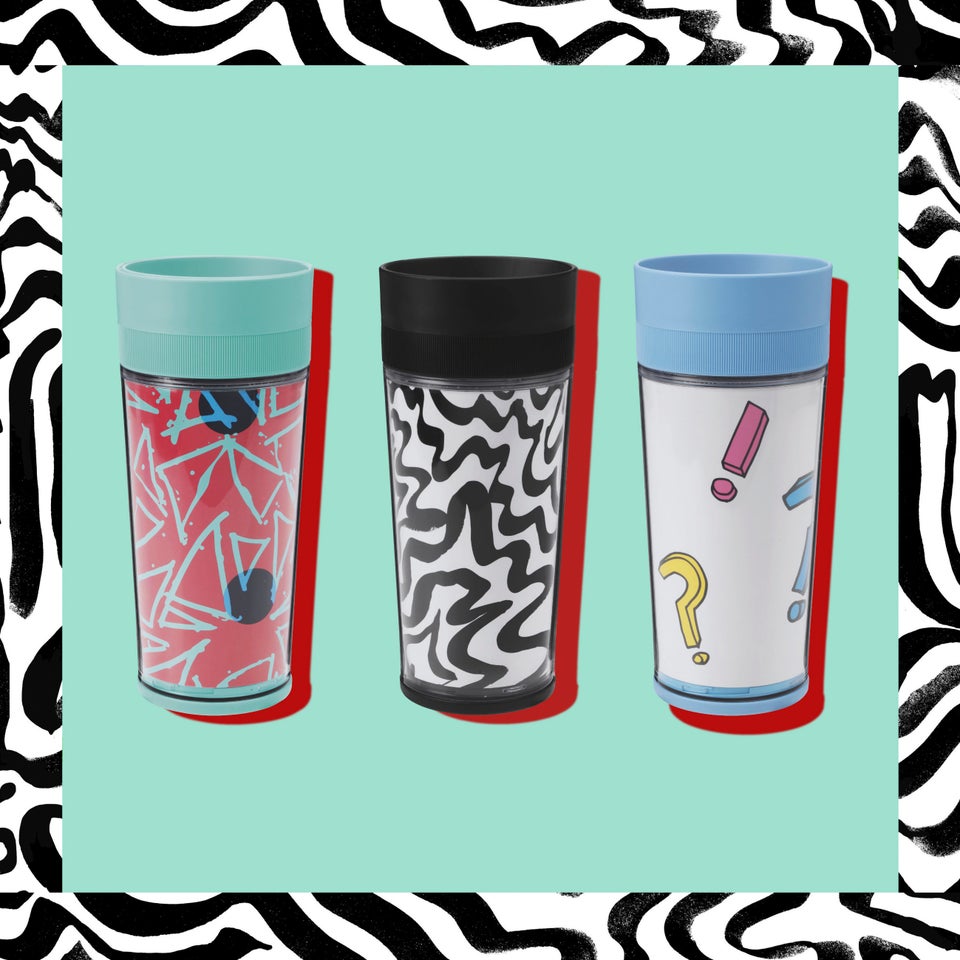 Spridd twin duvet cover set, $39.99 2/pcs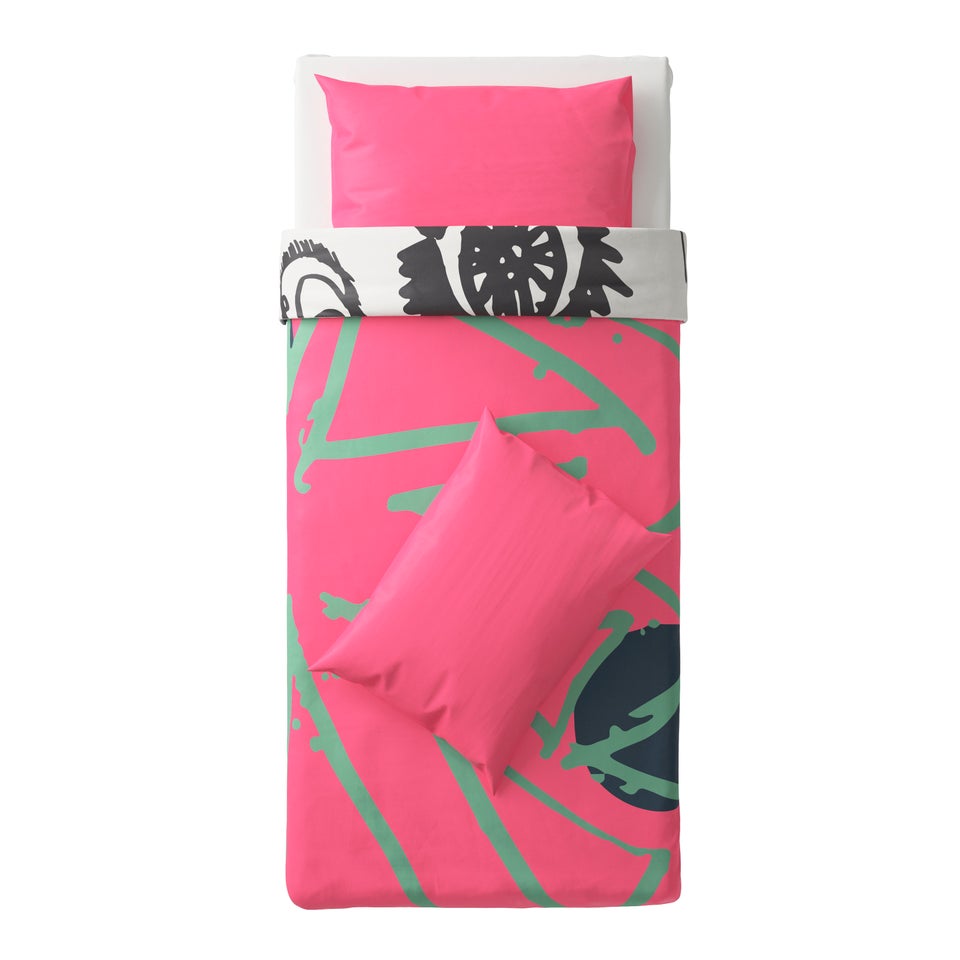 PS 2017 self-watering plant pot set, $24.99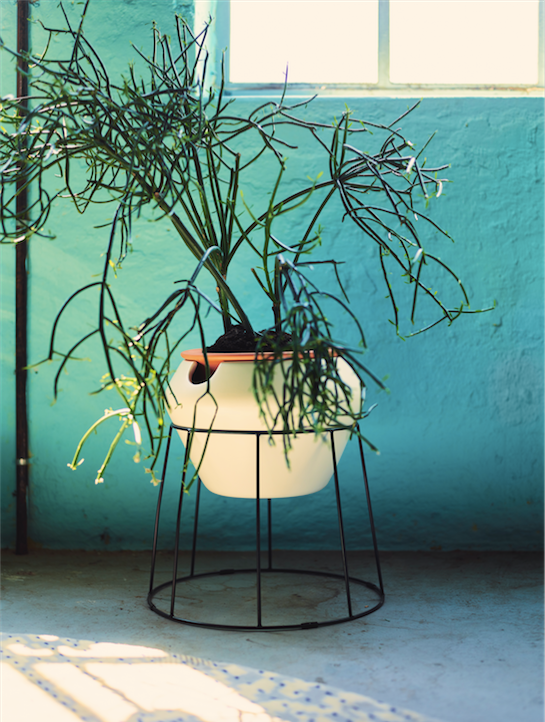 PS 2017 block-out roller blinds, $29.99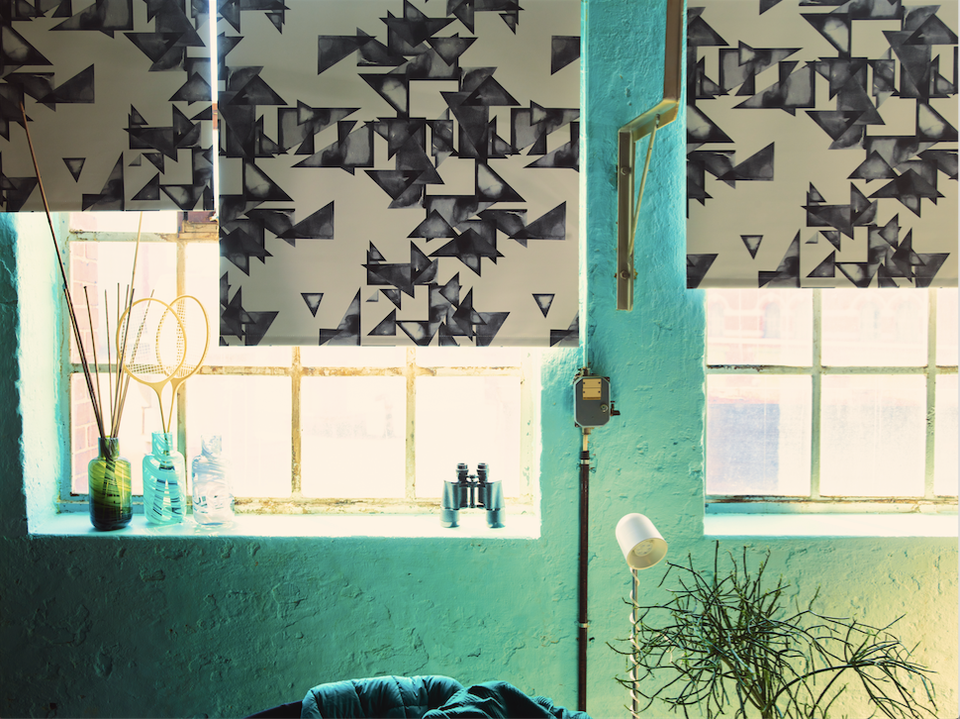 PS 2017 side table/stool $49.99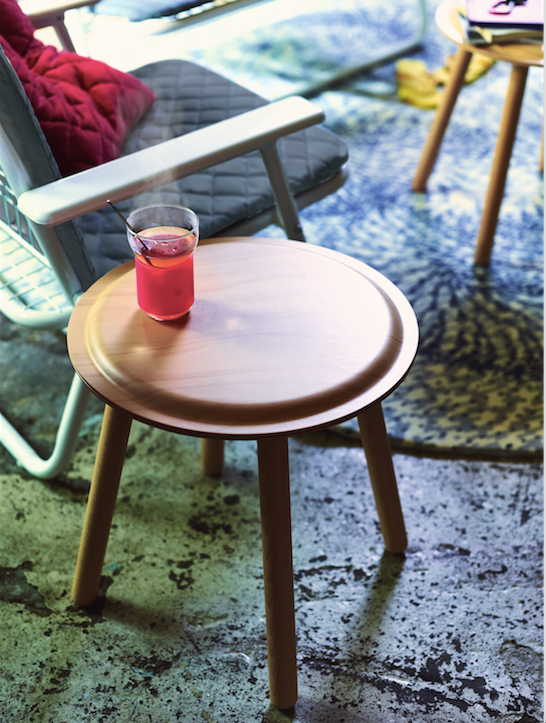 PS 2017 vase, $12.99 each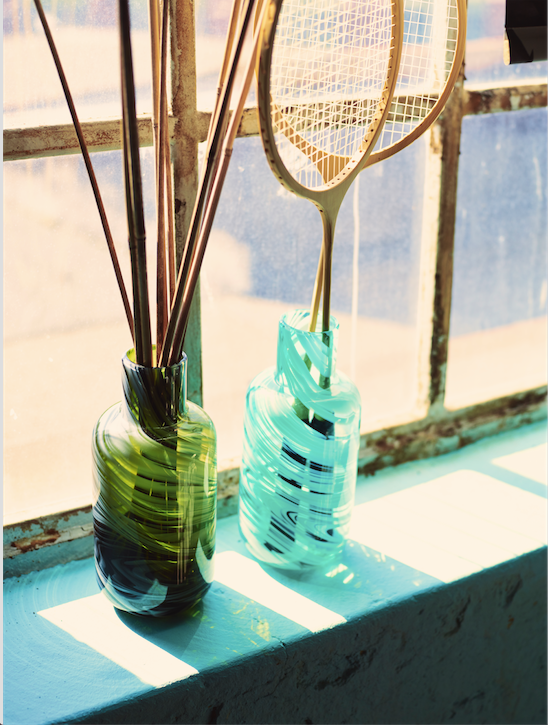 PS 2017 lounging blanket, $34.99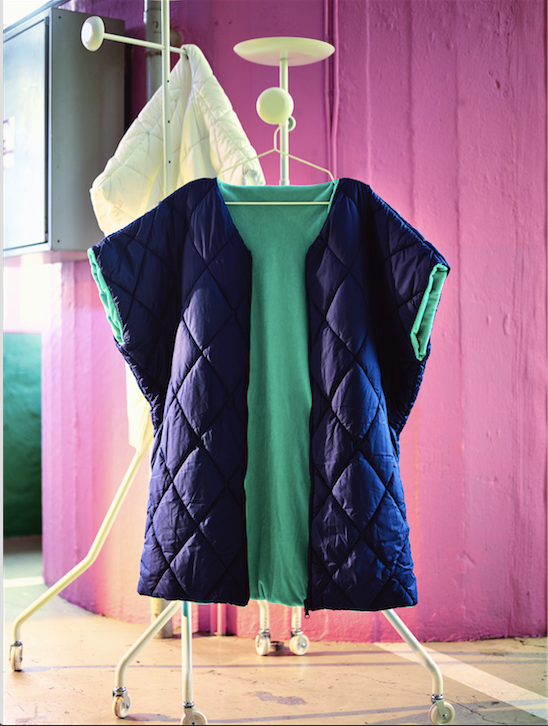 PS 2017 storage unit, $99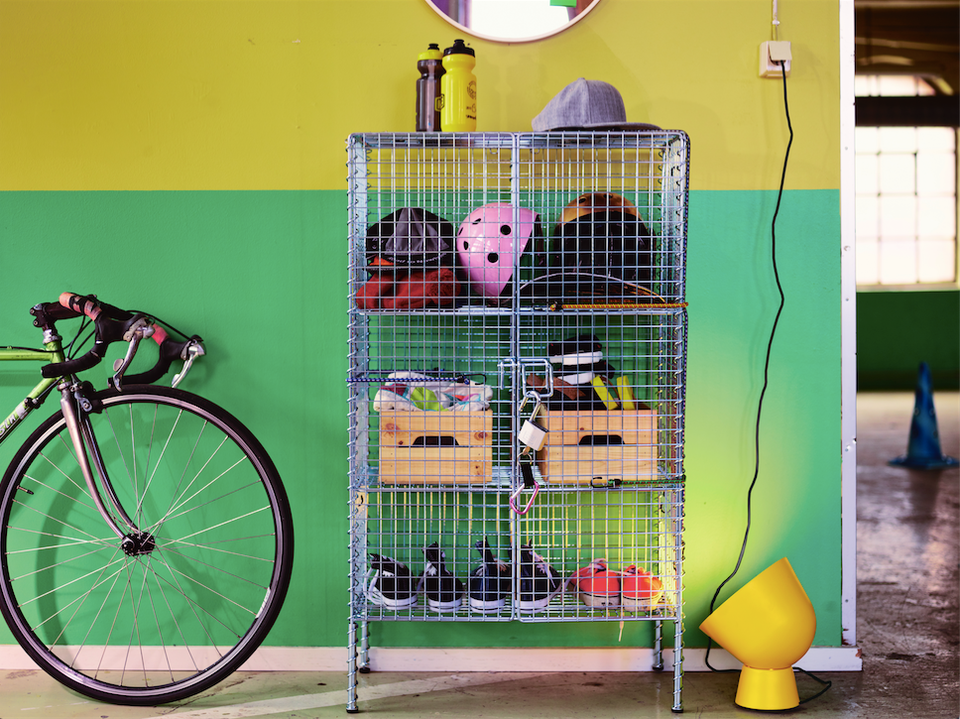 PS 2017 room divider, $49.99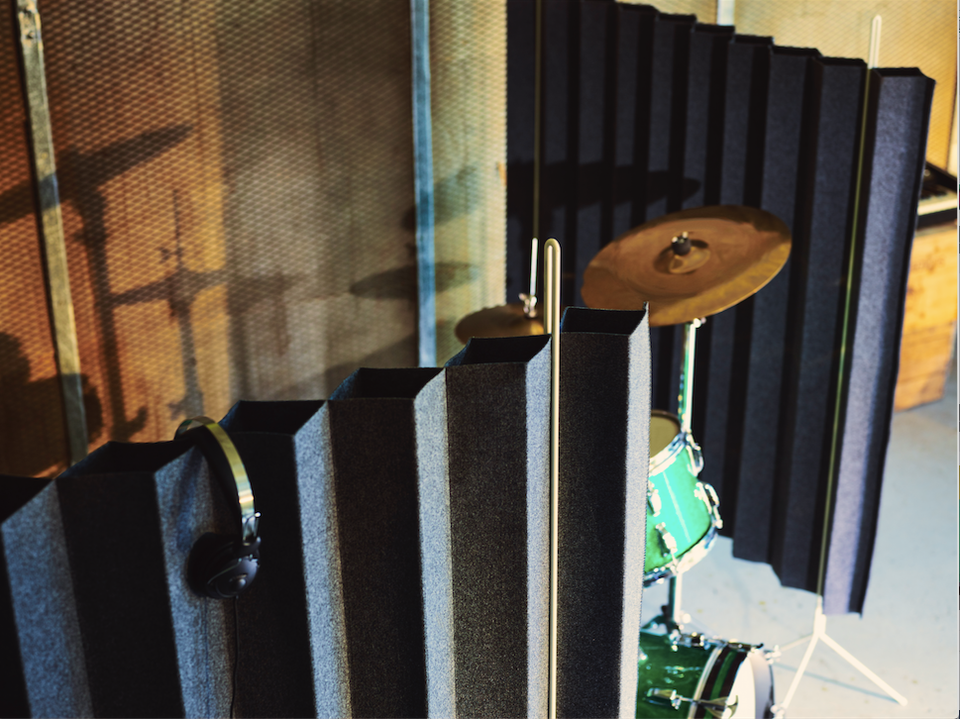 PS 2017 corner easy chair with 18 cushions, $166.82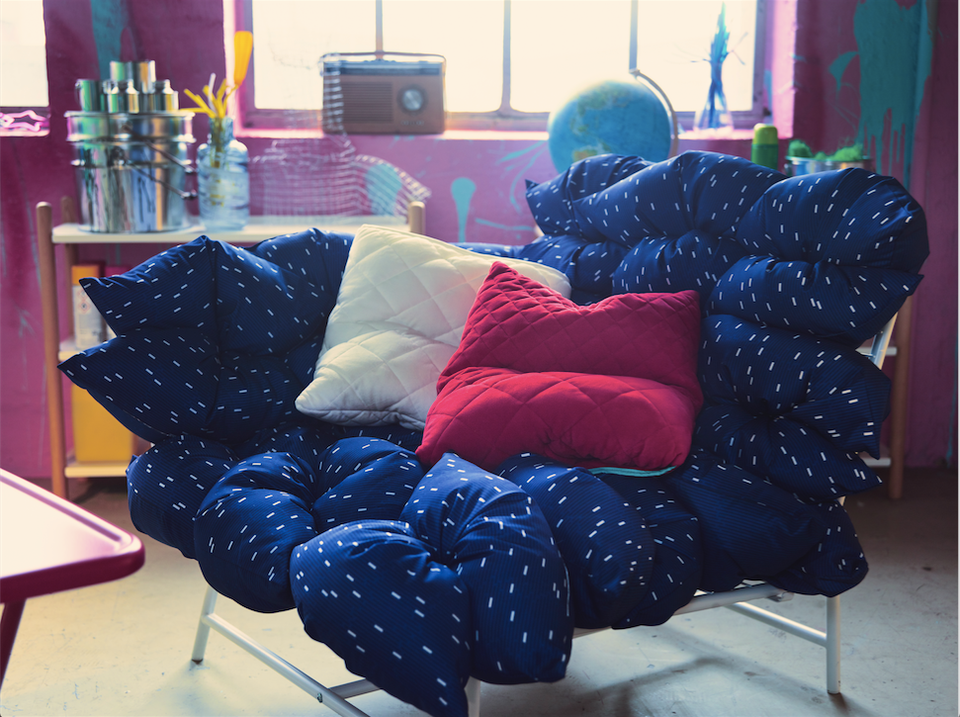 The HuffPost Lifestyle newsletter will make you happier and healthier, one email at a time. Sign up here.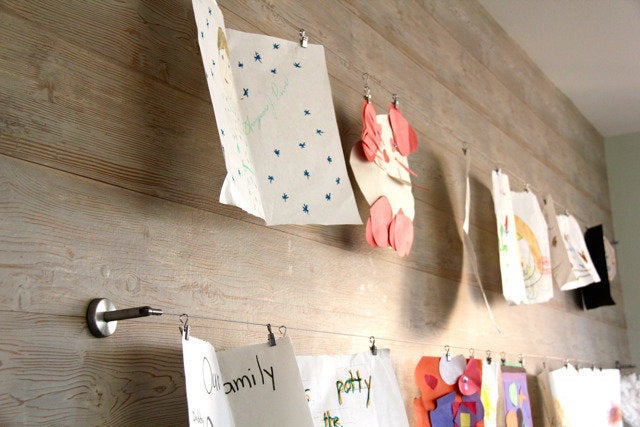 Best IKEA Hacks For Kids' Rooms
Popular in the Community