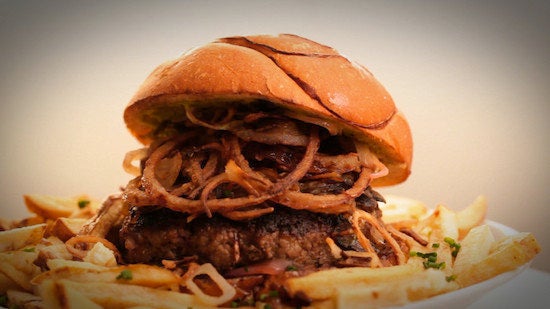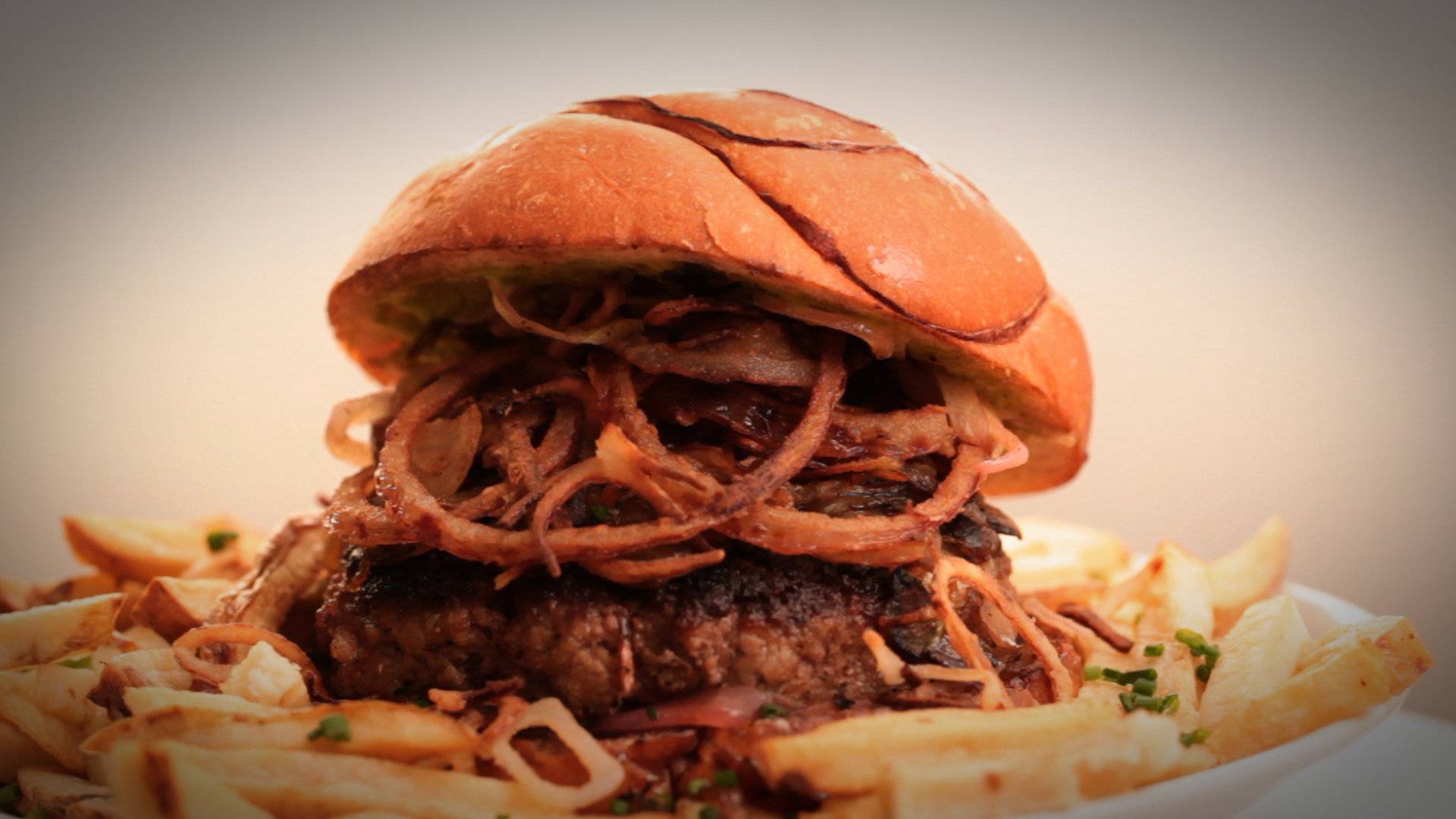 Most recognizable from his win on Season 2 of Top Chef, Ilan Hall has gone on to create a cool little niche for himself inside an Art Deco building in downtown L.A. The Gorbals is one of those restaurants, like Animal and Lazy Ox Canteen, that have taken the city in a new direction, eschewing "white tablecloth dining" in favor of something rawer, edgier and more creative.
It stands to reason, then, that this chef takes one of a menu's usual suspects -- a burger -- and figures out how to make it a palette for the onion, elevated a handful of different ways. This is his ultimate secret for making a burger sing: coaxing something amazing out of a humble vegetable like the onion.
By themselves, caramelized onions are sure to please, but add crispy shallots, grilled onions rendered in fat, and red onion marmalade, book-ended by bun with an onion baked into it, and you will have fully exploited the vegetable, as Hall puts it. Looking at pantry essentials in a new way is what he excels at, and his idea of pulling everything he can out of a single ingredient is easily transferred to a home kitchen.
Think of doing the same thing with a tomato, mushroom or even an avocado, and your burger will be transformed. Keeping texture in mind is also essential to the perfect mouthful, and that's why Hall diversifies the way he cooks onions, from the crunchiness of the shallots to the grilled onions that are blackened on the outside but still near-raw on the inside.
The Gorbals' burger goes to show you that you don't need a grill to serve a great burger. Hall's method for pan cooking comes with a few secrets: make sure the patty is symmetrical for even cooking, don't move it in the pan until it chars on that side, and utilize the pan juices to baste the burger. Now what to serve that juicy, oniony burger with? Watch this video to see how he transforms a side of fries.