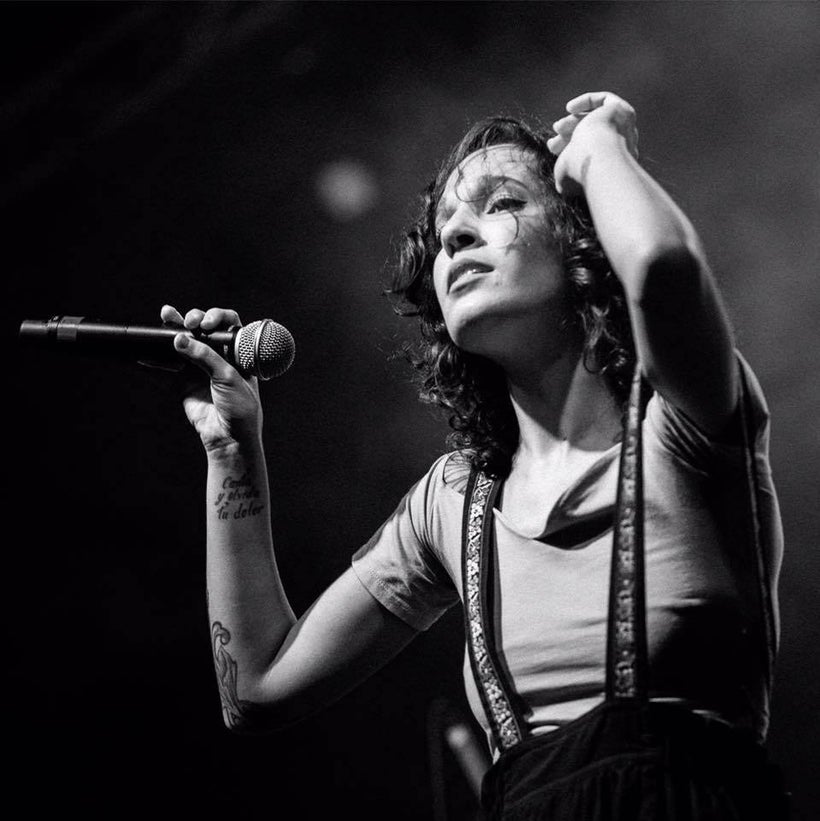 Ileana 'Ile' Cabra Joglar has been entertaining audiences since she was a child. Growing up in Puerto Rico her parents, Flor Joglar de Gracia and José Cabra González, fostered her musical development. She sang at family parties and studied piano at the Conservatory of Music of Puerto Rico. At 16 years old, she became PG-13, the melodic voice of Calle 13, alongside her brothers René "Residente" Pérez Joglar and Eduardo "Visitante" Cabra Martínez. During the next 10 years, Ile performed around the world and shared artistic spaces with musical legends like: Orishas, Tom Morello, Susana Baca, Jorge Dexler, Ruben Blades, Gustavo Cordera, and Lin-Manuel Miranda.
This past June, the 27-year-old pianist, vocalist, composer and producer transitioned from PG-13 into Ile, releasing Ilevitable, jazz, bugalú, boleros, mambo and salsa infused solo album. According to NPR:
"The entire album is a collection of spot-on performances by some of the island's most popular musicians, writers and producers, and it establishes her immediately as a first-class interpreter of the classic sounds that flow through Latin America."
Her openhearted, mature and darker masterpiece garnered Ile her first Grammy for Latin rock, urban or alternative album.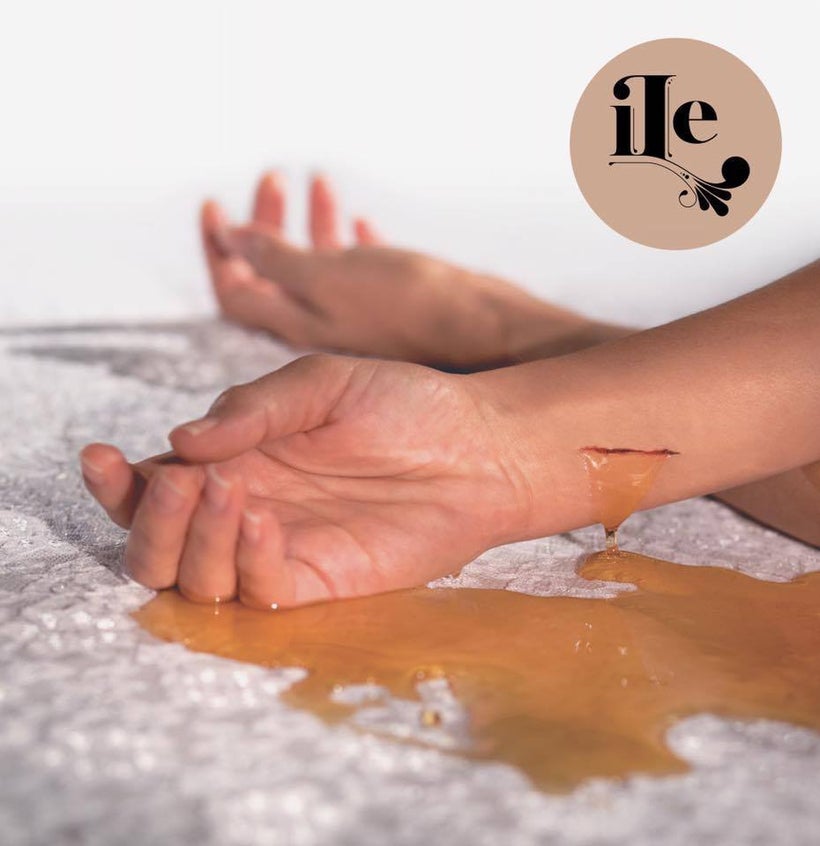 I had the honor of holding a short chat with the veteran interpreter.
Marlena Fitzpatrick: What inspired you to record a "wrist-slitting" Latin album, as referenced in the cover?
Ileana Cabra Joglar: As a child I always listened to many songs in different genres, but was always inclined to our [Puerto Rican] music. It is something that we, Caribbean people, have; although we listen to other things, we must listen to salsa or boleros at some point. My grandmother [Flor Amelia de Gracia], my dad and my brother Gabriel [Cabra Joglar] taught me about boleros and salsa; they emphasized their differences in orchestration and interpretations. I grew up with that, while indulging in my own age-appropriate musical tastes. And as these genres caught my attention, I finally stopped listening to my adolescent music and became a fan of these Caribbean genres. It is super important that we listen to these genres because it is a part of our musical history.
MF: Is the album a 'thank you' offering to our musical predecessors?
ICJ: Totally. I am a big fan of many artists and I always have respect and admiration to those who came before me.
MF: In what other music genres would you like to work on? Would you record an album in English?
ICJ: I like to let go and let the music take me to "that place." Sometimes we don't know where that special place is, until we see it from the outside. For example, with this album, I wasn't completely sure where it was going until it was released. Now performing it live and rediscovering these pieces, they take me back to the moment I was creating them. I believe that's what's going to happen with the next album. I go with the flow. Also, the English song in this album happened organically. In the future, if something comes out in English or in another language, it would be something super cool. The same thing happens with the music styles. All leads to something organic. I like to work like that. Basically, what does the song demand? Where do I want to go? I enjoy it much more so like that. I can't force anything. If I do, it won't feel right.
MF: That's a true artist speaking! And speaking of artists, you worked with your family and with the legendary Cheo Feliciano. In the future, with what other artists would you like to collaborate?
ICJ: Well, most of the artists I would love to collaborate with are dead. Truth be told, and as I said before, it has to flow. I did not say "I want Cheo Feliciano in my album." No. It was until I heard my grandmother's song that I said "WOW, Cheo Feliciano must sing this song!" It was the song that requested the collaboration. Each song has a particular voice. From that voice, the idea of collaborating arises.
MF: In Ilevitable, your 'particular voice' is clear. There's a common feminist theme, palpable in "Te Quiero con Bugalú" and its music video, for example.
ICJ: For me this album speaks of many issues. As with the bugalú song, these are issues that society tends to minimize or silence. This album speaks of sexuality from a female perspective which is actually something that's subtly censored. It's taboo. We accept male sexuality as normal, but female sexuality- for some reason- is obscene and offensive. Why? Especially when coming from a man is sometimes even more vulgar, but yet we think its natural. We need to question that. Some of the lyrics I wrote, my grandmother wrote and Milena [Pérez Joglar] wrote, come from those questions. For example, "Rescatarme" -a mambo- is based on my generation's observations; on what is emotional abuse. Most of us don't even realize the abuse exists. It comes across as 'insignificant'; from the equal pay issues to sexism at work. In this patriarchal society, women issues are devalued. I emphasize those issues in this album. I question, why shouldn't we talk about this? Why our audience shouldn't listen to these issues? Why does it bother anyone? I compose and write about what moves me. It's an artistic commitment I have; the need to communicate what is experienced.
MF: Would you consider yourself a feminist?
ICJ: Well, of course. Every woman should consider herself a feminist.
MF: It's admirable that you dedicate your music to women's rights. Will PG-13, return to Calle 13 should there be a reunion?
ICJ: Well, currently there are no plans. We're very focused on our own work, for now. But obviously, since we're a family, if it happens I wouldn't think twice.
ICJ: I have several shows in Puerto Rico, SXSW and another performance in Mexico. We're gradually adding dates. I feel that I learned a lot with these past promotional shows. Now it's a matter of enjoying it and liberating what's left of the album. Then, I'll move on to creating new pieces.
MF: More power to you! Congratulations on your Grammy and let's enjoy your new video "Triángulo."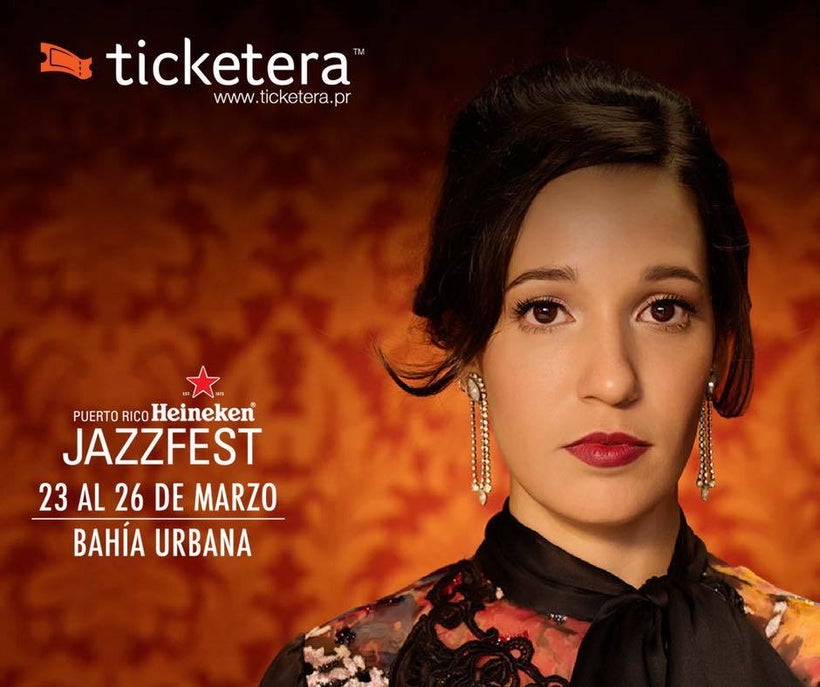 Calling all HuffPost superfans!
Sign up for membership to become a founding member and help shape HuffPost's next chapter
This post was published on the now-closed HuffPost Contributor platform. Contributors control their own work and posted freely to our site. If you need to flag this entry as abusive,
send us an email
.