Minnesota Representative-elect Ilhan Omar said Sunday she was ready to challenge a 181-year-old ban on headwear on the floor of the House of Representatives.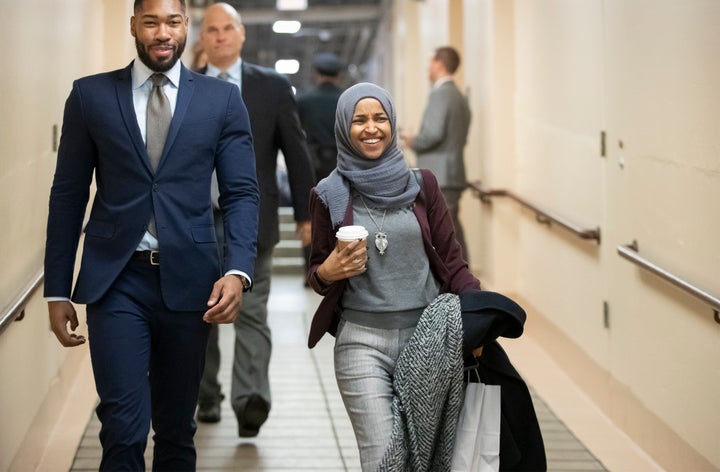 Along with Michigan's Rashida Tlaib, Omar is one of the first Muslim women ever elected to Congress. She was born in Somalia before coming to the U.S. at age 12.
The change is part of a scope of new rules that Democrats are planning to implement once they take control of the House next year following their sweep of seats across the country during this month's midterm elections. The party picked up at least 37 seats, wresting control from the Republicans after eight years.
Omar posted a screenshot of a news article related to the ban on Instagram late Sunday.
"No one puts a scarf on my head but me," Omar wrote. "It's my choice ― one protected by the First Amendment."
She also said it's not the only ban she would work to lift, but didn't specify any others.
The Washington Post notes that the proposed rule ― of which Omar is a co-author alongside House Democratic Leader Nancy Pelosi (Calif.) and Rep. Jim McGovern (D-Mass.) ― would allow all religious headwear on the House floor.
HuffPost's "Her Stories" newsletter brings you even more reporting from around the world on the important issues affecting women. Sign up for it here.
Popular in the Community