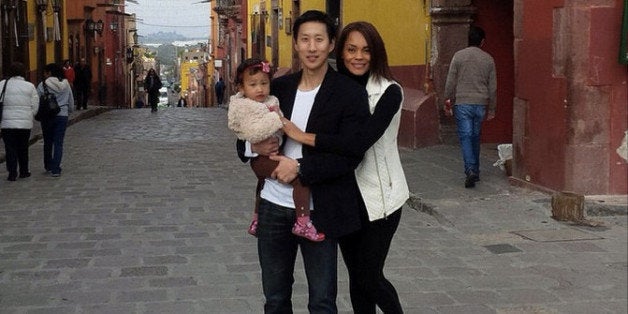 When Univision host Rodner Figueroa was fired earlier this month over comments that compared Michelle Obama's appearance to that of someone from the cast of the "Planet of the Apes," the network's nightly news anchor Ilia Calderón reacted with a moving letter on discrimination.
One day after her former colleague had been dismissed for his remarks, the Afro-Colombian journalist expressed her first concern over those who had defended Figueroa.
"As part of a minority within a minority, I'm concerned to hear voices that tolerate and even justify discrimination," she tweeted.
Shortly after, Calderón shared with her followers a long letter detailing the subtle and not so subtle ways discrimination exists in the world today. The journalist went on to express her fears of the discrimination her 2-year-old daughter Anna, who is multiracial, will face in the future.
The Univision anchor first shared the letter in Spanish via her Twitter account on March 13 and prefaced with: "Why I have to prepare my daughter to face discrimination." HuffPost reached out to Calderón for an English translation, and recently received the following:
"I worry about the world in which I live, but I worry even more about the world in which my daughter will live.

One day, in a park, a boy tells a girl: 'You're ugly, you're black'. Her response was more intelligent than we could have imagined, 'then your heart is the color of my skin'. What grief to know that at seven years old, she had to learn to answer like that.

Once, the 5-year old daughter of the manager of a company for which I worked told me, 'Do not touch me, you are black'. Her father immediately jumped to scold her and said: 'I'm Sorry, kids are cruel'.

What nerve! To blame his daughter, who at that age can only repeat what she hears from the adults around her. We are full of 'little phrases' that have become so common, that we accept them without thinking of the consequence and the damage it can cause others.

Dr. Maya Angelou said it right: "People will forget what you do. People will forget what you say. But never forget how you made them feel. " And it happens every day, at all times, and without us noticing.

How often does an entire family in a car, with their children, pass by an accident in which a woman is involved. The father says: 'Of course, it had to be a woman, they don't know how to drive'. And you, the woman by his side, do you do something to correct an attitude that discriminates against your gender?

How many times in your life have you pulled your eyes back with your fingers to make fun of Asians? Or have used a banana to make fun of blacks? Or have judged Indians by their smell? By the way, have you asked one of them what you smell like?

How many times have Hispanics discriminated Hispanics from other countries calling them 'Indian'? (As if it was an insult, as if we all didn't descend from indigenous communities).

But when an American somehow discriminates a Hispanic, they all come to put their chest out, to criticize, to say they are racist and demand justice.

Also, it's grievous when someone expresses contempt for those who prefer to love someone of the same sex. Or to believe that all Muslims are terrorists, or to keep pointing to the Jews.

I worry that we live among all these comments, common in the corridors, gatherings of family, friends and work. And nobody says anything. There is a double standard.

There is a fine line, which can often be crossed, between criticism and satire, and the offense to someone who did not choose to be how he is.

My daughter is not guilty of having slanted eyes, her dark skin and curly hair. She is the product of the love between two people who decided to bring her into the world against all odds. That should be enough. Why would her physical characteristics be important?

Every day I confirm why I also have to teach her how to respond with dignity to those who want to hurt her because of what they see on the outside. Double the task. Prepare her to be an exemplary person and prepare her to confront those who are not.

I ask you: As parents, have we taken the time to talk to our children about respect and learn from differences? Have we explained, that a child with two dads or two moms, or a dad or a mom, are like them, the product of love?

Have we explained that neither weight nor color, nor abilities or disabilities, make someone a better or worse person? Have we told them to approach a child, whom all reject in school? Because it is better to be next to him, then beside those who mock him.

Have we explained that 'little pain' you feel in your heart, when you see someone helpless, is called compassion? And that it is a good and noble sentiment?

Let's focus on the real difference, which is making a difference in the new generations. It is everyone's job.

And you, how do you prefer your child's heart? ¿Black, white or gray? Children are not born discriminating. Teach them not to discriminate.
Before You Go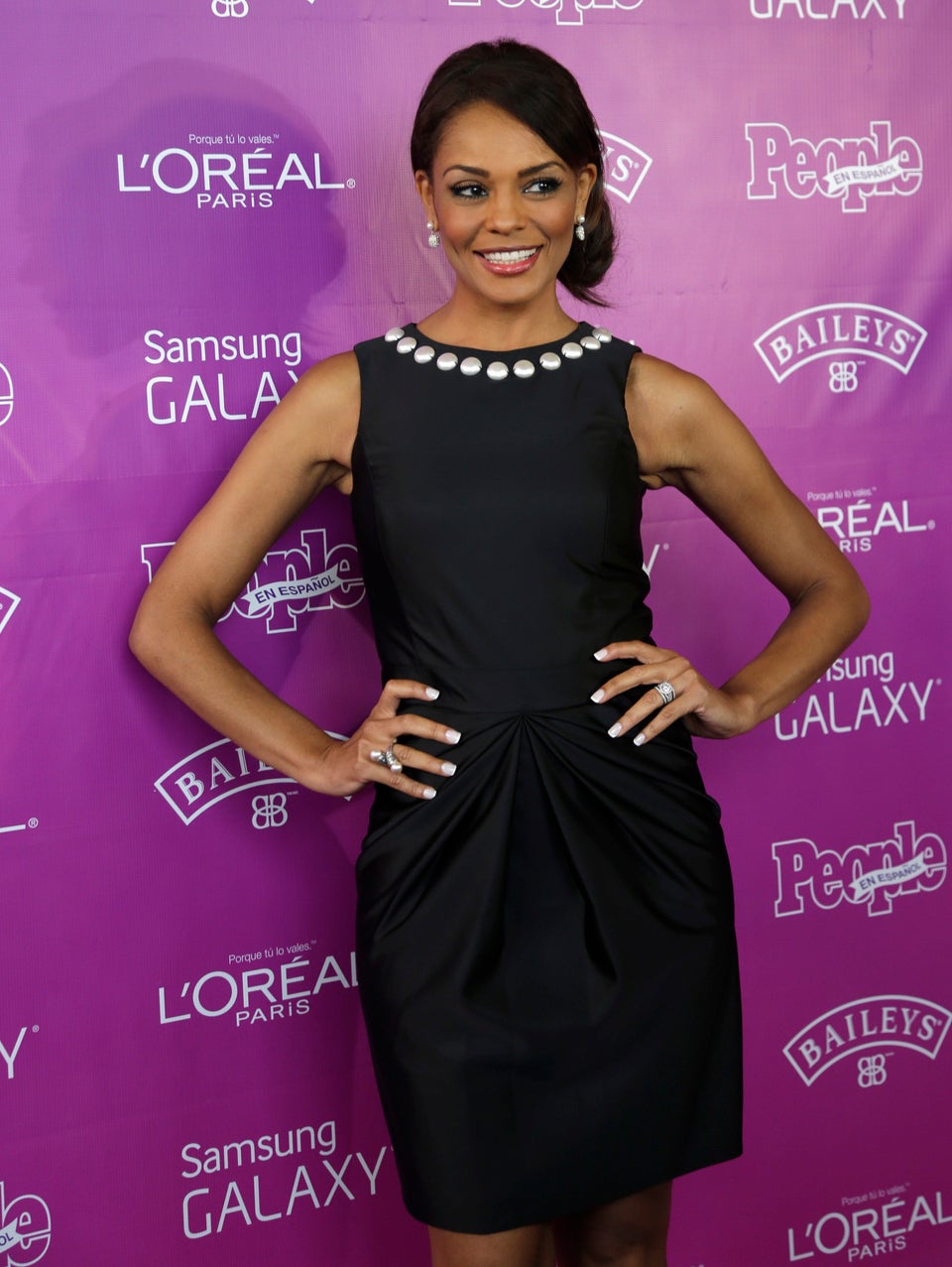 Ilia Calderón
Popular in the Community