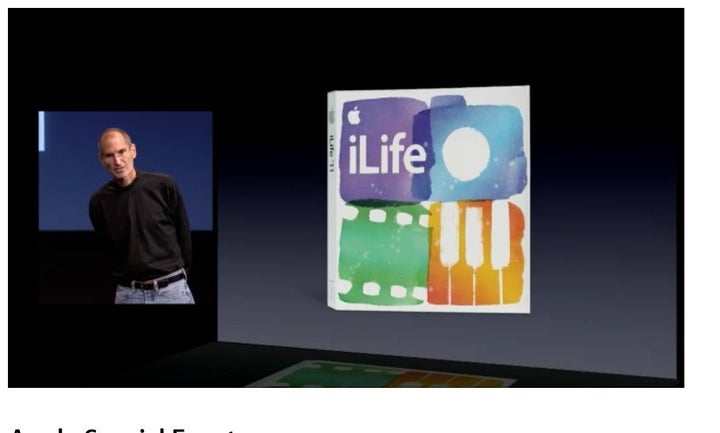 Apple unveiled iLife 11 at its "Back to the Mac" press conference.
Apple CEO Steve Jobs highlighted several key new features of iPhoto in iLife 11. The updated app will make it easier to email photos and create books, and also offers better integration with Facebook and Flickr. iPhoto in iLife 11 will also offer additional full-screen modes for Places and Faces, as well as Letterpress cards.
The New York Times writes on its live blog of the press conference, "A new panel in iPhoto lets you know what's happened with a photograph, for instance telling you who you e-mailed it to, whether or not you posted it on Facebook (and comments that your friends have made) and where it was taken. The software now also automates the creation of photo books and makes them easy to customize."
New iMovie features will include better audio editing, one step effects, a "People Finder," new news and sports themes, and a new tool to create movie trailers. According to Apple's Randy Ubillos, chief architect of iMovie, some of the scores for the background music that can be used to create iMovie trailers were recorded just for Apple by the London Symphony. iMovie also offers more tools to enable users to share their videos on Facebook, YouTube, and Vimeo.
Garage Band is getting an upgrade to offer "Groove Matching" (which Apple described as a kind of "automatic spell-checker for bad rhythm"), additional guitar amps and effects, as well as piano and guitar lessons with a "How Did I Play?" option.
iLife will be offered free with any new Mac. An upgrade can be purchased for $49. iLife 11 will be available beginning October 20.
See images of iLife 11, which was demoed during the Apple press conference, in the slideshow below.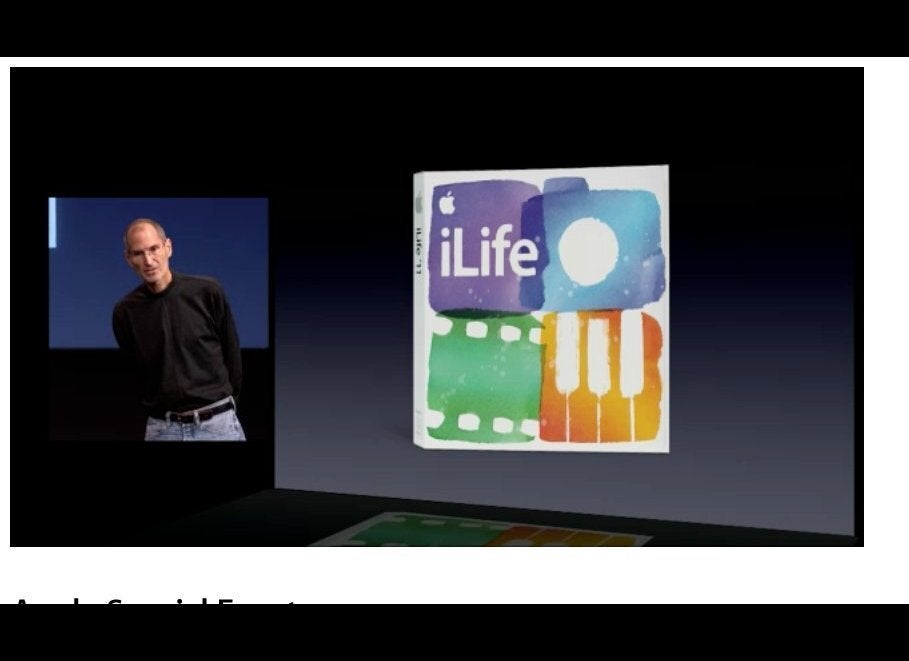 Popular in the Community