How a comedian's ill-fated comments missed the big picture and drew internet fury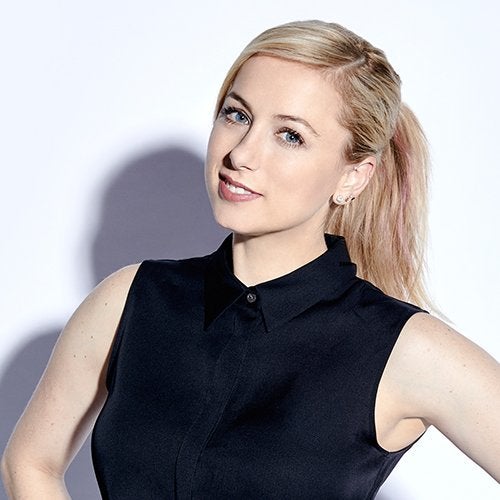 "I'm banging my head against the wall because women want to be treated as equals, and we want feminism to be a thing, but it's really difficult when every woman makes the same point about her vagina, over and over…"
Reactions ranged from well-deserved attacks on her hypocrisy, to proud stakes of ownership on the maligned "vagina jokes," to calls of supporting one another through a closing of the ranks of sisterhood.
Her comments displayed a breathtaking lack of self-awareness, and were painfully rife with cavalier absoluteness. However, when one is able to parse a flawed message from its flawed messenger, there is a truth to be found – a truth that is ultimately betrayed by her error in myopically laying the blame firmly at the feet of her fellow working comics.
My background is a mixed bag of comedy and politics – I have both worked clubs and bars for nearly two decades and have staffed political campaigns, most recently for a female hopeful for U.S. Congress. As a contributor at HuffPost, my political writing has had a sociological bent, with a focus on misogyny and its implications for society as a whole. My analysis of sexism is not of individuals themselves as "sexists" – but, rather, of the inherently sexist society in which we all assume our dutiful roles.
I find that politics and comedy run in tandem – as women have penetrated the upper echelons of both worlds, carving out a formidable presence within each, there are no doubt "dutiful roles" to be played not only within the respective "boys clubs" (and in the navigation of their fierce pushback against surrendering of power), but within our patriarchal society as a whole.
While Shlesinger's sanctimonious "vagina joke" criticism has been roundly mocked in the twitterverse, there is a point to be made: as the star of women in comedy in recent years has risen, there has been a correlative, troubling emergence of the female-comic-as-sexual-plaything – wherein "hot" women (or, as some will capitulate, "fat," but "still hot") are bound in role-play within a construct that seeks not empowerment out of female sexuality, but, rather, demands acquiescence to it.
In short, when it is "the system" granting the permission to choose between embracing traditional gender roles and eschewing them, the "freedom to choose" is not "freedom" at all – and women's sexual liberation is once again an object up for firesale for the patriarchy's titillated gatekeepers.
I go back to my earlier mention of the importance of women supporting each other, standing in solidarity with one another — because it is undeniably a daunting and formidable road that lies ahead. This isn't about sex jokes – this is about burning down the brothel.
REAL LIFE. REAL NEWS. REAL VOICES.
Help us tell more of the stories that matter from voices that too often remain unheard.
This post was published on the now-closed HuffPost Contributor platform. Contributors control their own work and posted freely to our site. If you need to flag this entry as abusive,
send us an email
.