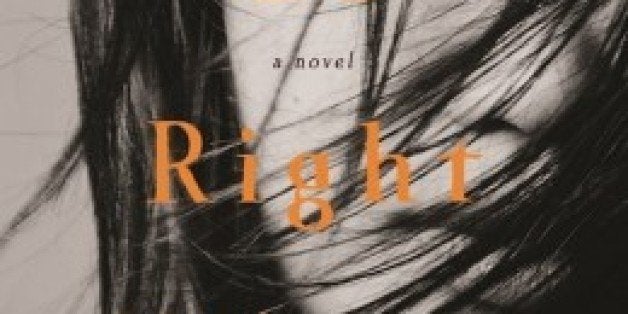 The Book We're Talking About is a weekly review combining plot description and analysis with fun tidbits about the book.
What we think
Kurt Vonnegut's writing tips are quoted often, and for good reason -- they're snappy, succinct, and seem, for the most part, to be universally true. Number seven is a particularly effective litmus test to determine a story's quality: "Write to please just one person. If you open a window and make love to the world, so to speak, your story will get pneumonia."
A story written to please too many people is easy to spot: Its voice is scattered or obtuse. On the other hand, when we write only for ourselves, our stories take on a journal-like quality, too personal and inartistic, a droll logging of our daily activities. But writing for or with a small, intimate group can be synergistic.
The characters in Kyung-sook Shin's I'll Be Right There are all young artists attempting to soothe the pain of loss and loneliness they've suffered while growing up in politically tumultuous South Korea. Before they meet each other, their writing skills are immature or lackluster, but when they begin to tell stories together, they're able to find peace.
After her mother falls ill, Jung Yoon (or, as her closer friends know her, Yoon) locks herself in a room with blacked-out windows and reads for hours each day. When her mother dies, she replaces reading with frequent visits to her grave. Eventually she returns to school, and finds herself lost among her eccentric fellow arts students. That is, until she becomes mesmerized by a downtrodden-looking girl and the boy who follows her everywhere -- Yoon Miru and Yi Myungsuh. The three take an immediate liking to each other, and begin exploring Seoul on foot. Yoon notes that she first feared that inviting others on her long walks would limit her ability to take in her surroundings, but instead found that her new friends enhanced her observations -- Yoon Miru frequently comments on stars and trees, while Myungsuh picks up on the intricacies of strangers' faces.
The three students' complementary vantage points lead them to play a game for which they each take turns building on the same story, sentence by sentence. The result is often a multi-faceted examination of something as simple as a loved one's hands.
In stark contrast to their communal tales are diary entries written by all three -- Myungsuh keeps his thoughts, which are mostly musings about famous artists he admires, in a brown notebook. Yoon Miru keeps a notebook as well, but hers serves as a record of every single meal she eats, "Because then [being alive] feels real." Yoon, the narrator, imbues her thoughts with those of Western writers such as Emily Dickinson, whose poetry is quoted throughout. Its apparent that when the three come together in a unique and artistic harmony, they create stories that can not only catalogue, but also heal.
When Yoon returns to college after her mother's death, she notes casually that the smell of tear gas is still present, assigning this observation as much weight as she does the fact that her beloved professor is still remarkably thin. Memories of meals are as affecting as those of leftist demonstrations gone awry in Shin's book, making political unrest feel unsettlingly ordinary. But, as the aforementioned professor observes, it is the responsibility of artists to carry the world, and one another, through such traverses.
What other reviewers think:
Los Angeles Times: "There's a melodramatic underpinning to the story of the main characters in 'I'll Be Right There.' But until the novel's final chapters -- when the stories of loss all come to a violent climax -- Shin builds her narrative on the solid foundations of everyday, ordinary Korean life."
Kirkus: "Shin's uncomplicated yet allusive narrative voice delivers another calmly affecting story, simultaneously foreign and familiar."
Who wrote it?
Kyung-sook Shin is the author of 17 books, including Please Look After Mom, her only other title to be translated into English. She, like the narrator of I'll Be Right There, was in her 20s during Chun Doo-hwon's dictatorship, which was frequently protested by citizens who self-immolated or were fired upon with tear gas. She was the 2009 winner of the Man Asia Literary Prize.
Who will read it?
Those interested in novels set amid political turmoil, or novels set on college campuses. Also, anyone who prefers spare prose.
Opening lines:
"It was my first phone call from him in eight years. I recognized his voice right away. As soon as he said 'Hello?' I asked, 'Where are you?' He didn't say anything. Eight years -- it was not a short length of time. Broken down into hours, the number would be unimaginable."
Notable passage:
"The baby bird was too frightened to flap its wings and just cowered in my hand. It was so warm and soft. I was afraid it would fly away, so I put it in my pocket. I couldn't stop petting it. I think it was the first time I ever touched something that young. My small pocket was squirming with life. It felt like I held the entire world in it. I don't remember how old I was, but I remember the joy I felt. I love you as much as the joy I felt."
Rating, out of ten:
9. Shin's unadorned style carries her heavy story along lightly. I'll Be Right There is as much about tender friendships as it is about the tragedies of a political uprising.
Related
Popular in the Community