She became the blunt instrument in defense of her beloved mother after the premiere of CrazySexyCool: the TLC story, the most watched original movie in VH1's history. Now Ashley Reid, spawn of Perri "Pebbles" Reid and L.A Reid will soon be ushered to a major cable network near you. For a reality show that will follow her and her brothers Aaron and Antonio Reid jr. through their intricate, creative existences. Ms.Reid ,a graduate of the School of Visual Arts, is a photographer, artist, art director and producer. Her photography has been featured in galleries from Milan ("Nowhere") to Atlanta ("Sandler Hudson"). And in media outlets such as Billboard, Respect! Uptown, Creative Loafing, STARK and Jones. She is also a credited producer (via PLAT4M Studios) on Submit The Documentary: The Virtual Reality of Cyberbullying. And she serves a co-host on "Reid All About It" radio in Atlanta.

You will soon be appearing in a reality show with your brothers, can you share more about its genesis and concept?
Yes, another reality show. However, I am excited about the opportunity, of course. It's a choice. I've had many offers over the years and have turned them all down, and for the first and only time have decided to be a part of the system, because I feel ready as a person to receive the benefits from it without being destroyed by the negative. My brothers and I are funny, big-hearted, loud, and unapologetic in our own ways. Are there unique aspects to our lives that people will find entertaining? Definitely, we are surrounded by entertainers. I've been a represented self-portrait gallery artist for years. I have no problem sacrificing my image to get my point across, if that is what it takes. I have been rebellious, a line stepper, and unapologetically on my own planet my whole life. I don't get embarrassed. I have no idea if this is a positive thing. It's been impossible for me to be normal. When I have tried, it was too labor intensive. Normalcy sounds like a horror movie to me anyway. My hope is to showcase something that is eye opening, actually real, and game changing.

Speaking of which you have hinted at the fact that you will also be addressing a cause/mission dear to your heart: or how to arm people with coping skills that will allow them to face the challenges in their existence without recurring to the usual lethal trifecta of alcohol, drugs and abuse of medications. Can you share more about your plan, and, if you may, about your personal experience in the matter?
Just one of the ways that I want to use TV as a platform is to start the conversation about mental/emotional health and coping skills. My journey has been my own, but has been a trial for many. I, unfortunately like so many others have suffered with severe depression and suicidal tendencies, especially in my early 20s. In my culture, this is a taboo topic. Across the world, this is prescription medication heaven. I am more than willing to discuss the horror of your own mind going against you. If people are looking at TV to shape their world, I am going to be the voice and face of it their arena in hopes that they will pay attention. I've done my research, and the overall goal is to have cognitive classes implemented in curriculum from elementary up to high school. As long as I can prove through testing that students will achieve higher grades for their school evaluations because of this, then it will be realized. I think potentially lowering rates of physical, mental, emotional abuse, social conflict, divorce, alcoholism/drug addiction, escapism and masochism is more crucial, but bureaucracy is bureaucracy. Perfection is unattainable, which is why we pray for guidance. Instead of making orange Julius, let's learn as children why cutting ourselves is not the way to handle your parents separating, through understanding how to deal with your thoughts and execution a bit better from the inside out. Was that too rough? I consider myself a term that isn't in Webster's: a visualist. I can't help but paint a picture, regardless of the arena.

Amidst a flurry of visceral accusations and retorts on both ends one thing that you were quoted as saying made ineluctable, unfortunate sense. Legacies have been tainted, your mother's Perri "Pebbles" Reid and also TLC''s (their atomically successful musical career now" #drama"). Besides the inescapable business in show-business do you believe there might also be a substantial difference in societal play and reception because this is essentially a female/female saga? (Your father L.A.Reid, for example, has come out relatively unscathed from the same scenario).
The public is drawn to trust simulation more than reality. Men in the industry have gone unscathed for the longest because they are simply in charge. More fuel is thrown to the fire when these women, on top of barely having leverage, turn against each other. It makes for a juicier story, because women are judged harshly over all. What people don't realize is, that its these men who have taken and deflected fault, that have carried most of it. I wish people didn't care about the "story" they witnessed. What makes it important to me is that in this day and age, you can spend your life making history and it can be completely squashed in the public eye from a made-for-tv-movie. Frightening.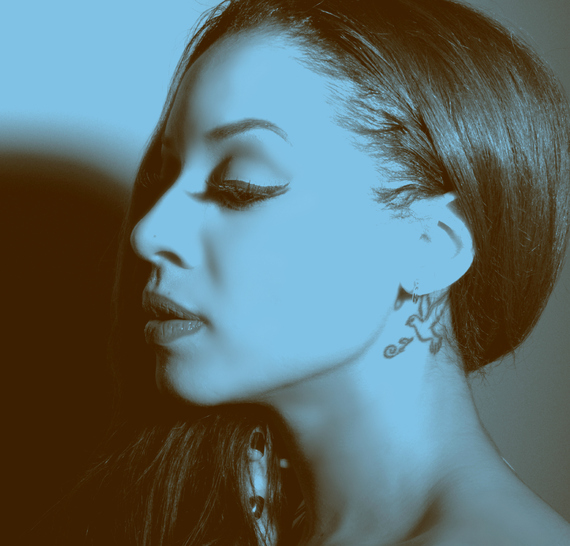 Calling all HuffPost superfans!
Sign up for membership to become a founding member and help shape HuffPost's next chapter