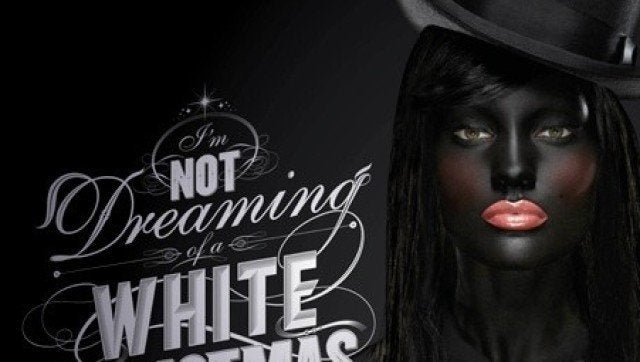 Here comes yet another blackface controversy: new ads for Illamasqua makeup are causing a stir over a model's extremely darkened complexion.
In the ad, a woman clad in a white hat and white apparel -- with her face done up to match -- stares into the camera next to the slogan, "NOT Dreaming Of A White Christmas." Her counterpart features the same look but in all black... and that's where the trouble began.
On Pinterest, commenters divided. User JaeAesthetic writes that the "black foundation painted skin" and "very light exaggerated lips" give the model a look reminiscent of "minstrel blackface makeup." Another defended the ad's dual nature, saying, "This isn't blackface -- Just an editorial interpretation of the opposite of white."
"We thank and acknowledge your comments regarding the above image. Obviously it was never our intention to cause offence; Illamasqua has always celebrated the right to self-expression and we continually push creative and artistic boundaries, priding ourselves on working with models of many ethnic backgrounds to reinforce this point. Alex Box, Illamasqua's Creative Director, has emphasised that this campaign is about colour ON the skin, not colour OF the skin, depicting polarity between the two images (both images are the same model) not race."
See the campaign in question below...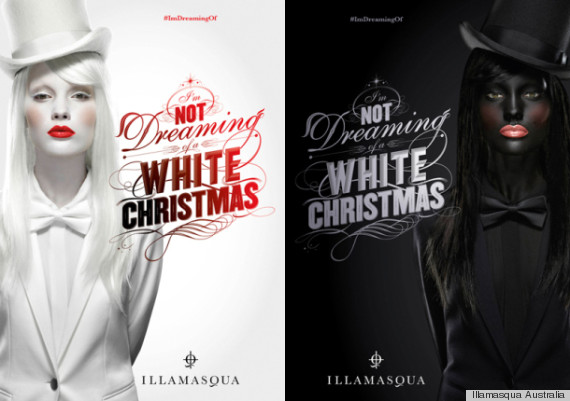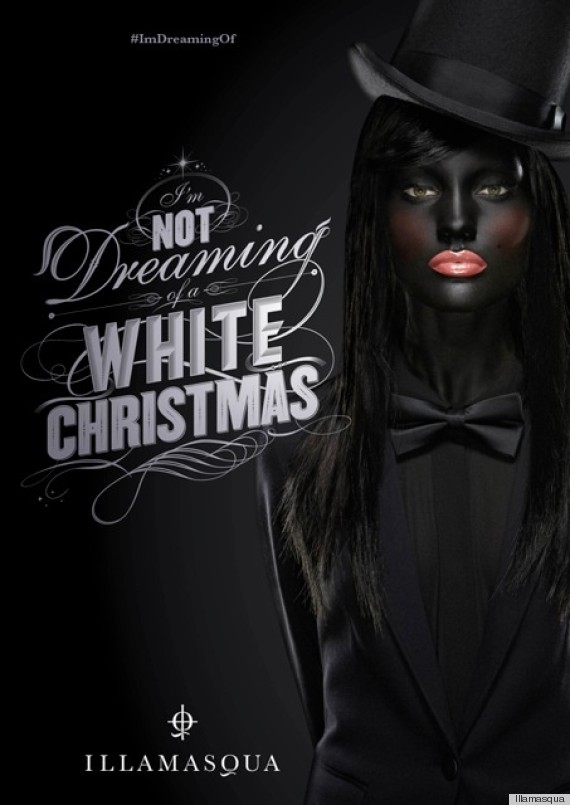 Popular in the Community