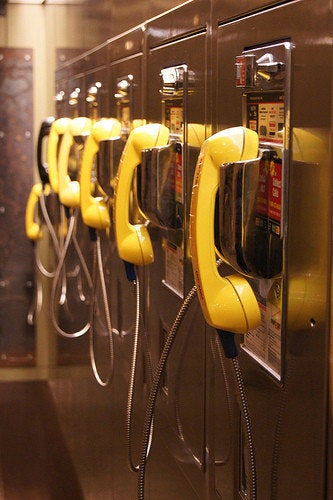 The nation's first 24-hour hotline for undocumented immigrants seeking information about deportation went live in Chicago Monday.
The legal aid hotline, (855) 435-7693 or (855) HELP-MY-F(amily), was started by immigrant advocates responding to the rise in Chicago immigrant deportations in the last five years, resulting in 48,330 deportations that left an estimated 80,550 children without a parent, NBC Chicago reports. The hotline, which just finished a monthlong trial period, is modeled after similar ones for homelessness and domestic violence, where callers are counseled and referred to legal help or advocacy agencies.
"We've had calls from New York, New Jersey, California mostly, North Carolina," Dagmara Lopez, who coordinates the phone network, told the Tribune. "One morning, we got about 50 calls within an hour."
Volunteers respond to calls with a checklist of questions that determine whether the caller will be referred to an attorney, a social service agency or the Mexican Consulate of Chicago, the Tribune reports. Calls during the trial period included a Chicago man who asked if he was ineligible for deportation as the sole caretaker of two children born in the U.S., and a Bolingbrook woman hoping to find out if her boyfriend who had been arrested two weeks earlier had been deported.
During its trial period, the hotline also proved to be helpful in illuminating scams directed at immigrants with deportation cases currently under review, answering questions about promises of reprieves from attorneys and notary publics that prey upon many immigrants' unfamiliarity with the law.
"Unfortunately, there's a lot of people out there who want to take advantage of immigrants," said Stephen Smith, director of organizing at ICIRR, according to the Tribune.
The hotline officially launched Monday afternoon at Jane Addams Hull House.
Popular in the Community