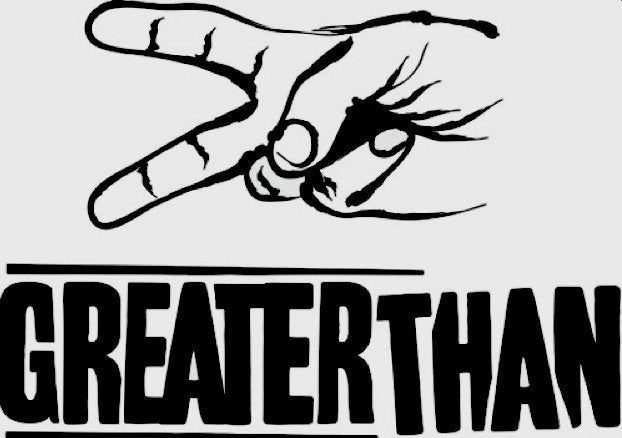 Pete Turner, owner of Illegal Pete's legendary burrito restaurants in Denver and Boulder, has supported the local music scene for years with live shows at his restaurants and the "Starving Artists Program" that feeds touring bands as they travel through Colorado. But Turner has now gone one step farther -- he's launched an artist collective called "Greater Than" and it's not your ordinary music label.
According to a press release, Greater Than is Turner along with Suburban Home Records founder Virgil Dickerson and local musician Andy Thomas from Denver band Tin Horn Prayer.
Turner, Dickerson, and Thomas, all friends and now business partners want to steer clear of the traditional label model. Dickerson, who spoke with Huffington Post, had this to say about their unique take on a recording label and their first release with up-and-coming Denver indie rockers Snake Rattle Rattle Snake:
It's my thought that the traditional label model is a bit broken, but I don't think the self-released model has been perfected. I'd like to think of Greater Than as a hybrid of the two models. Take for example, our first release, Snake Rattle Rattle Snake's "Sineater." They handled every aspect of recording, mixing, mastering, and artwork, and we took those elements and are helping them to get their album manufactured, distributed, and promoted.
Greater Than models itself after other labels that function as more than just a platform to release records on, but have captured the sound of a music scene, like Omaha, Neb.-based Saddle Creek Records or Dischord Records out of Washington D.C.. These labels have functioned as a document of a particular region's musical art during a given period of time, often players in one band will play in several others because of the camaraderie this kind of venture fosters -- it's about being more than just a commercial enterprise.
"We've seen how certain labels have been the catalyst for strong local music scenes in places like Seattle and Omaha," Dickerson said in a press release. "While it is too early to tell where this new project will take us, we love the idea of helping Denver acts find a national and international fan base."
So, what's with the Collective's name 'Greater Than?' Turner brought the name to Dickerson and Thomas with the idea behind it being that at the heart of this label is the philosophy that "the whole is greater than the sum of it's parts" -- meaning that Greater Than wants to serve as a mechanism to give a louder voice to the countless talented musicians in Denver, who, individually may not be able to reach a wider audience, Dickerson told Huffington Post.
Read Huffington Post's interview with Snake Rattle Rattle Snake here and learn more about Greater Than Collective here.

REAL LIFE. REAL NEWS. REAL VOICES.
Help us tell more of the stories that matter from voices that too often remain unheard.