Apple has admitted that one of its main Chinese factories worked student interns overtime to assemble its iPhone X, violating local labor laws.
The admission on Wednesday came after teenage workers claimed they were regularly forced to work 11-hour shifts assembling the pricey devices in order to graduate from school, according to a report published in the Financial Times.
The tech giant, as well as plant operator Hon Hai Precision Industry Co., also known as Foxconn, has denied the student program was involuntary but admitted the long hours violated policy.
"We've confirmed the students worked voluntarily, were compensated and provided benefits, but they should not have been allowed to work overtime," Apple said in a statement obtained by HuffPost.
The corporation, headquartered in California, said it has sent staff to the overseas plant to address the violations, which it said involve a small percentage of the workers.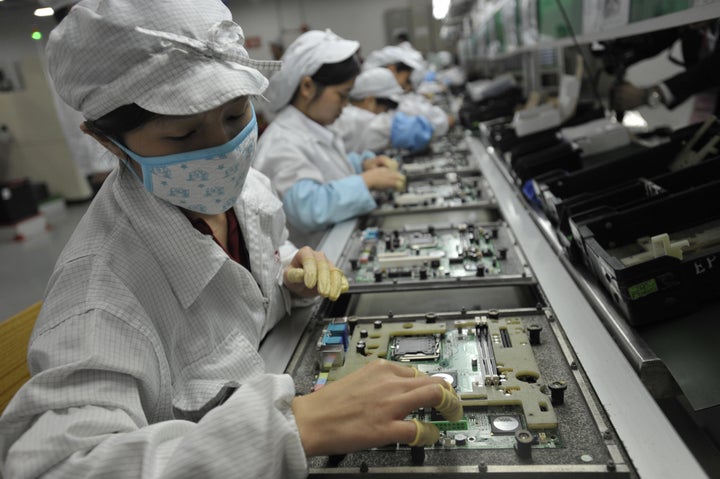 The six students, aged 17 to 19, told the Financial Times that they were among a group of 3,000 students from Zhengzhou Urban Rail Transit School who were sent to the Zhengzhou factory to complete a three-month stint for "work experience."
One student, who didn't want to be identified because of fear of retaliation, said she was tasked with assembling the new iPhone X smartphones, which cost just under $1,000, despite studying to be a train attendant.
"The work has nothing to do with our studies," the 18-year-old told the Times. 
Foxconn, in a statement obtained by Reuters, admitted that some interns have worked more than 40 hours per week on "program-related assignments," which violates their policy.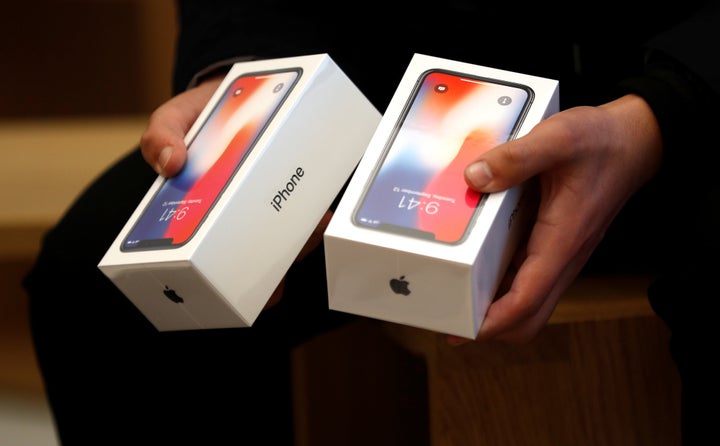 "Foxconn, through direct deals with government departments, has outsourced recruitment to vocational schools to obtain a new source of student workers at below minimum wages," the report states. "The goals and timing of internships are set not by student educational or training priorities but by the demand for products dictated by companies."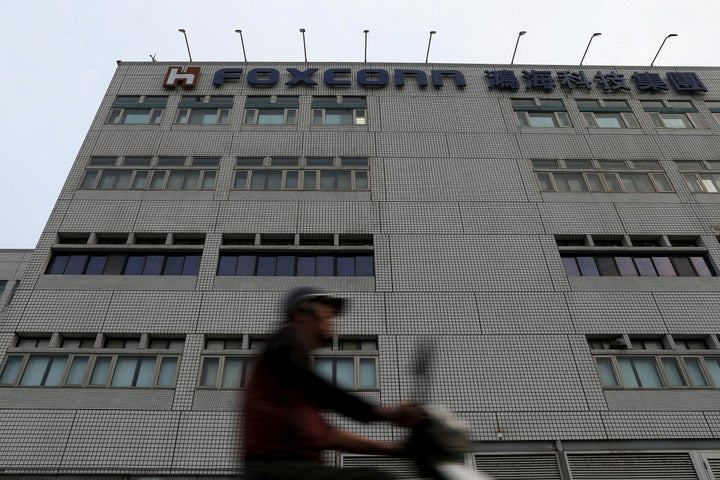 "Ultimately it's about production needs. From Apple's actions, it seems like they don't care about the labor standards they set previously," Qiang said, while claiming that Apple knew about the students' long hours weeks ago but didn't do anything about it.
"They could have stopped these students working night shifts and long hours sooner, but they didn't do that," he said.
Last April, an intern for China Labor Watch described working 12-hours shifts in an iPhone assembly line at a Chinese plant while sitting in a backless chair and being punished when a machine broke, causing parts to get backed up.
"What is behind these Apple products are millions of hands and millions of untold lives," Dejian Zeng wrote. "Some of them are genuine friends that I know, who are still struggling whether they should use the restroom or take a nap in that 10 minute break, who are still struggling whether they should buy the 15yuan ($2.25) roasted chicken as a treat for the weekend, who are still struggling whether they should stay in the factory tomorrow and if not, where else will they go?"
Foxconn did not immediately return a request for comment Wednesday.
Calling all HuffPost superfans!
Sign up for membership to become a founding member and help shape HuffPost's next chapter
BEFORE YOU GO