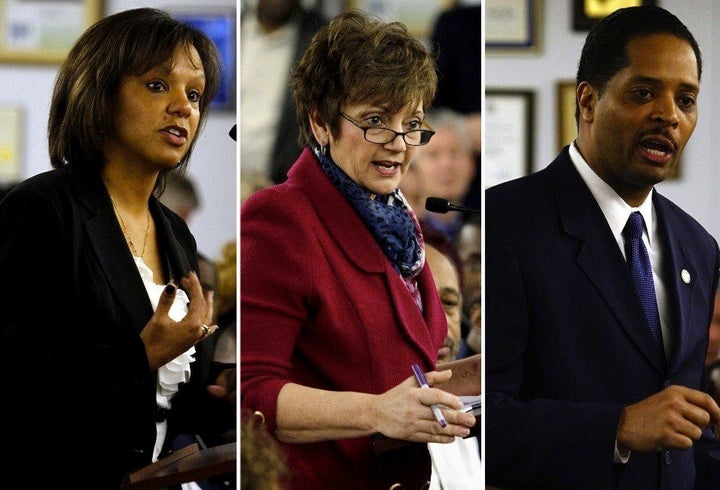 As the crowded field of candidates for Jesse Jackson Jr.'s seat in Congress headed out for one last day of campaigning ahead of Tuesday's primary in Illinois' 2nd district special election, one of the contenders received some good news -- though other polls paint a different picture of the race.
The poll was conducted between Feb. 17 and 19 by Victory Research for WCKG AM Radio and, according to pollster Rod McCulloch, indicates that $2 million worth of negative ads bankrolled by New York Mayor Michael Bloomberg's super PAC targeting Halvorson's positions on gun control and previous National Rifle Association "A" rating could be backfiring.
In polling released earlier this month in the race -- prior to the Bloomberg ads going live -- Kelly was leading Halvorson by a margin of 26 percent to 22 percent, per her campaign's internal polling, The Hill previously reported.
In yet another poll by We Ask America, reported Saturday by Fox Chicago, Kelly had an overwhelming lead over Halvorson -- 37 percent to 19 percent -- so recent polling in the race have varied significantly.
Hutchinson's exit from the race has essentially narrowed the field down to three contenders, all Democrats: Kelly, Halvorson and Chicago alderman Anthony Beale. While one of four Republican challengers will move onto the April 9 general election in the race, Illinois' 2nd congressional district is heavily Democratic, all but assuring whomever wins the Democratic primary of a trip to Washington.
The race in Jackson's former congressional district, which includes the city's far South Side as well as parts of the city's south suburbs in Cook, Will and Kankakee counties, was considered to be the first major test of how the issue of gun control will impact elections following last December's tragedy at Sandy Hook Elementary School.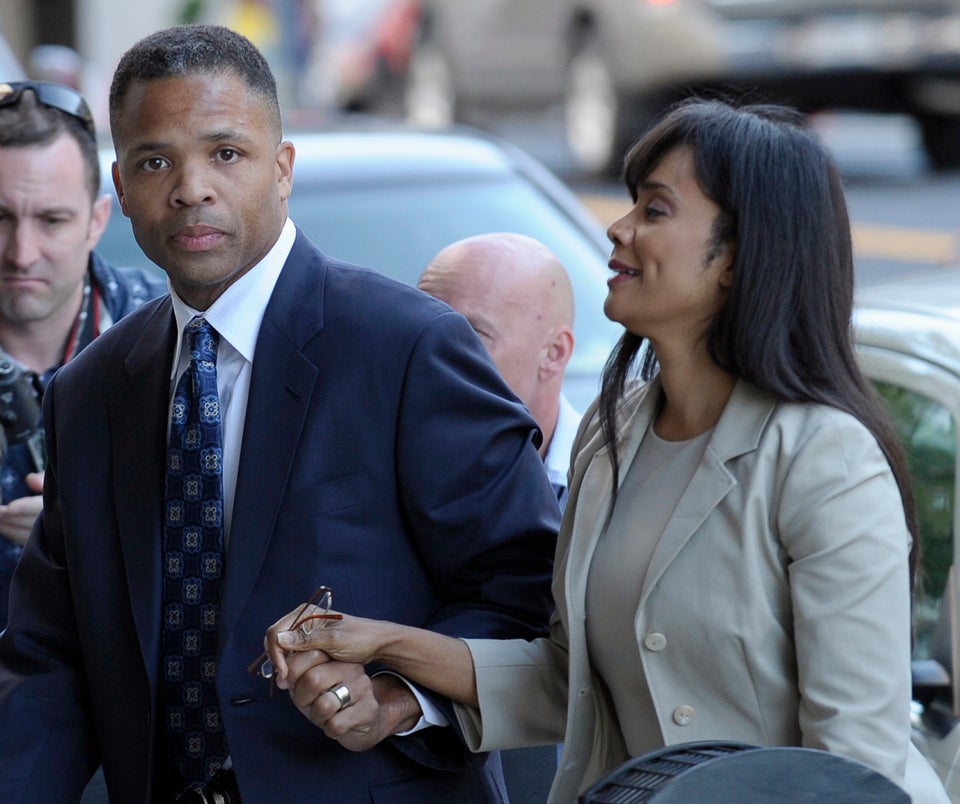 Jesse Jackson Jr. Through The Years