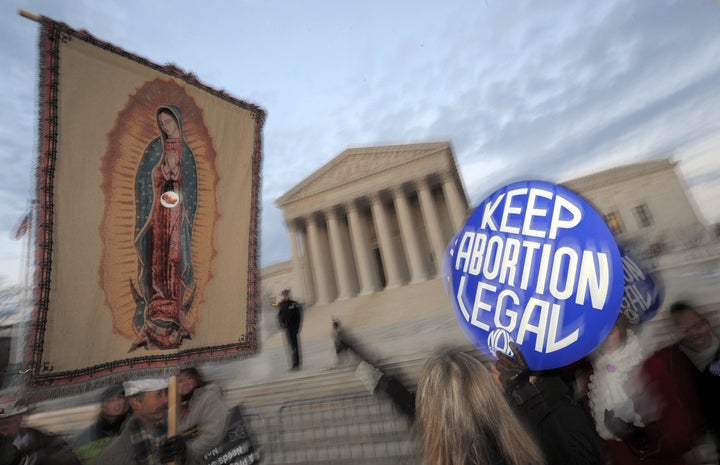 Though the Illinois law requiring a teenage girl's parents be notified before she has an abortion passed in 1995, it has thus far gone completely unenforced in the decade-and-a-half-plus since it became law due to continued legal challenges.
Lorie A. Chaiten, director of the ACLU's Reproductive Rights Project, told the Sun-Times that Friday's decision marked an "extremely significant" moment in the ongoing suit.
"The court's decision recognizes that there are serious constitutional issues raised by the [law] and permits our clients to return to the circuit court to present our strong case showing that the act threatens the health and well-being of young women," Chaiten said in a statement.
"Most young women seek the advice of a parent or a close relative when deciding how to deal with an unplanned pregnancy. Young women who do not tell their parents about their pregnancy or desire to have an abortion, have good reasons, including fear for their personal safety," she added.
When Cook County Judge Daniel A. Riley tossed out the case in 2010, he described the lawsuit as flawed, but added the caveat that "so, too, is the law itself." The provision requires doctors to notify the guardians of any girl 17 years old or younger at least 48 hours before she undergoes an abortion procedure. Any girl wishing to bypass the law would need to go to a judge.
"It's likely to do more harm than good," Riley said.
Illinois Attorney General Lisa Madigan has yet to indicate whether her office would appeal the recent ruling, according to the Sun-Times.
Thirty six states currently require some sort of parental involvement in a minor's decision to have an abortion. While some states allow avenues for minors to bypass those requirements, several states, including Florida, are currently attempting to make their abortion notification requirements more strict. So far this year, 18 states have launched such efforts, according to the Guttmacher Institute.