CHICAGO (Reuters) - Illinois lawmakers broke a historic year-long budget impasse on Thursday, approving legislation to complete the current fiscal year, fund fiscal 2017 through December, and ensure schools will open in the fall.
A political stalemate between Republican Governor Bruce Rauner and Democrats who control the legislature had left Illinois as the only U.S. state without a full budget for fiscal 2016, which ends at midnight.
The nation's fifth-largest state has limped through the year, relying on court-ordered spending and ongoing and stopgap appropriations to operate in the wake of the impasse. Illinois is the only state in the past 80 years to go an entire year without a full operating budget.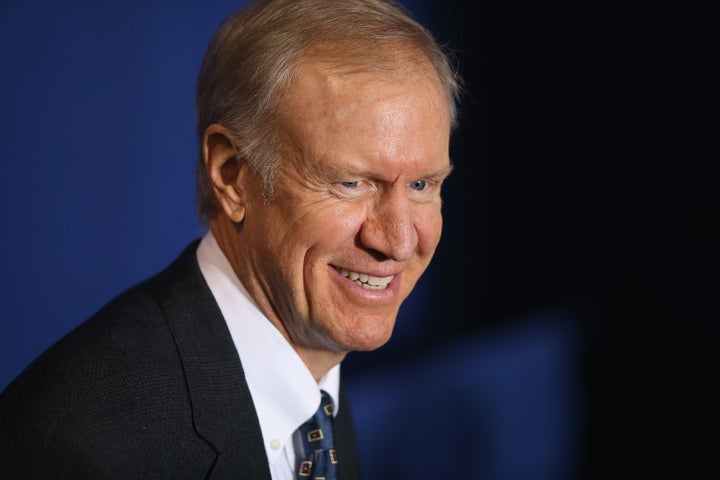 Rauner signed into law the bills, which will fund state government through the politically crucial election on Nov. 8.
"This purely gives us the opportunity to come together in the next months and come to a solution that really restores the growth, protects our taxpayers and properly funds our schools and human services," the governor told reporters.
Rauner and legislative leaders held marathon meetings earlier this week which led to a package of bills that were passed in bipartisan votes.
"This hasn't been easy, folks," House Republican Leader Jim Durkin said. "It's been a year and a half since we actually agreed on something that was good for the state."
The House and Senate approved $25 billion to plug fiscal 2016 spending holes and about $50 billion to fund colleges, universities, social services, capital projects and other state functions for six months starting Friday.
The budget bill includes $11.1 billion to fund K-12 schools for all of fiscal 2017. Lawmakers were fearful that some districts could not open in the fall without state money.
UNEASE
Some legislators expressed unease with the stopgap budget plan, noting that Illinois' $7.8 billion unpaid bill backlog needed to be dealt with through a balanced spending plan.
"Nothing with what we're doing here will fix the financial problems of this state. In fact, just the opposite will occur. Our financial situation will deteriorate further as a result of our actions today," said Democratic State Representative Jack Franks, who predicted Illinois' already-low credit ratings will fall further.
Also winning final approval was a budget implementation bill that forgives $454 million in interfund borrowing and allows the state to refund up to $2 billion of bonds to save about $20 million that would be used for higher education spending.
The flow of state money came too late for six Illinois universities that were hit with credit rating downgrades by Moody's Investors Service on Thursday, largely due to the damage caused by the state's budget stalemate.
The Chicago Public Schools (CPS), which is deep in debt and facing a $1 billion shortfall, could gain as much as $590 million in state and local money, mainly for its teachers pension system, according to the district's estimates. Bills that passed both chambers would pave the way for a possible $250 million Chicago property tax increase and a one-time $205 million state contribution for CPS pensions.
Rauner said enactment of the latter bill was contingent on the passage of "major" statewide pension reform.
Illinois has been struggling to find a way to ease its $111 billion unfunded pension liability in the wake of a 2015 state supreme court ruling that public sector worker retirement benefits are constitutionally protected and cannot be reduced.
The stopgap spending plan for the fiscal year beginning on Friday would keep the state going only until January, leaving open the possibility the impasse could reignite over pro-business and union-weakening changes sought by Rauner.
House Speaker Michael Madigan leveled repeated jabs at Rauner, who failed to attach any pieces of his agenda to the budget bill.
"We can pass a budget when the governor's demands relative to his personal agenda that hurts families are dropped," Madigan said. "That happened here today."
Popular in the Community