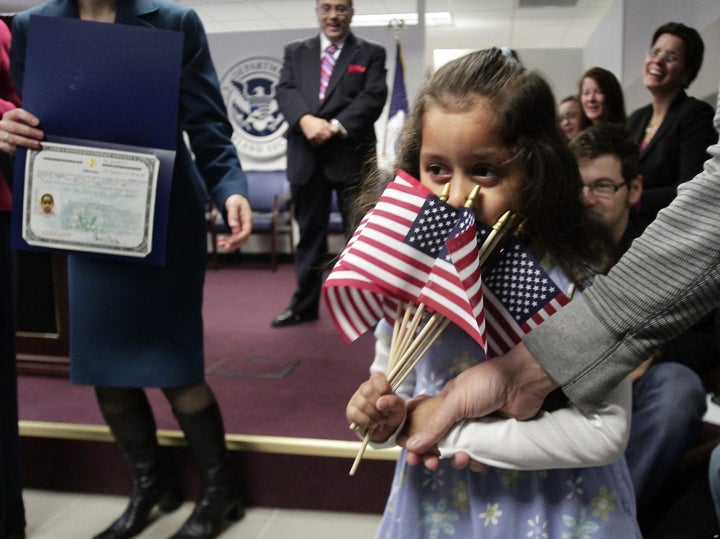 A mariachi band played at a giddy rally in the Illinois State Capitol in Springfield Wednesday afternoon, as throngs of supporters celebrated the passage of the Illinois DREAM Act in the state Senate.
The state of Illinois doesn't have the authority to grant citizenship. Instead, SB 2185 would create a "DREAM Fund," a scholarship account funded entirely by private dollars, to give out scholarships to students without legal status seeking higher education. It would also encourage counselors to receive training on education opportunities for undocumented students, and would open up college savings programs and prepaid tuition programs to all Illinois residents.
Senator Tom Johnson was one of the Republicans who voted in favor of the bill. "This is an American value issue," he said to the chamber, according to observers on Twitter. Immigrant youth, Johnson said, "are our future. They are our fellow residents of Illinois."
The Illinois Coalition for Immigrant and Refugee Rights, or ICIRR, was one of many pro-immigrant groups that descended on Springfield for Wednesday's vote. "Perfect timing," ICIRR tweeted after the vote, "the state Cinco de Mayo celebration has started in the State Capitol." It then posted this image:
The bill will now go before the House, where powerful Democratic Speaker Mike Madigan has spoken out in favor of immigrant rights.
Related
Popular in the Community