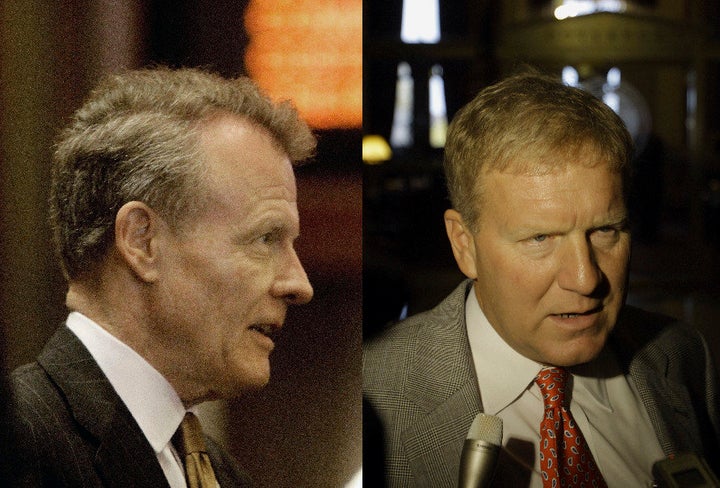 As the Illinois General Assembly's fall veto session rallies on in Springfield, debates over gambling, pension reform, red-light cameras in Chicago and tax cuts for CME Group and other companies threatening to leave the state remain ongoing.
With the fall veto session set to conclude Thursday, here is where some of the legislature's most pressing issues stand. Last-minute action on any of these issues is likely, so stay posted here or to Capitol Fax's live blog for breaking updates.
GAMBLING
On Wednesday, Illinois Gaming Board Chairman Aaron Jaffe offered some choice words to the Chicago Tribune in describing the revamped, smaller casino expansion bill which a state House panel approved Tuesday. Jaffe specifically called the measure "a pile of junk." Gambling proponent and bill sponsor state Rep. Lou Lang (D-Skokie) rebutted that Jaffe's comments were "appalling."
The latest version of the bill failed in the House Wednesday, despite being approved by a House committee Tuesday, NBC Chicago reports.
Sponsor Rep. Lou Lang (D-Skokie) told NBC that he would bring up the bill again Thursday. He was also confused about why lawmakers who approved the previous version of the gambling measure changed their minds.
REGIONAL SCHOOL SUPERINTENDENT PAY
The Illinois House on Wednesday afternoon approved a bill allowing regional school superintendents to be paid using local tax dollars, according to the State Journal-Register. The bill must be approved by the state Senate before becoming law.
Popular in the Community