College-bound Illinois students seeking financial aid to offset their tuition costs will be turned away if their application was received after March 13, because the state has run out of money.
Illinois received a record high flood of Free Applications for Federal Student Aid (FAFSAs) from current or prospective college students vying for a piece of the state's Monetary Award Program (MAP) grant money this year, prompting the Illinois Student Aid Commission (ISAC) to suspend fund disbursement starting March 14, the Northern Star reports. Before the ISAC put a hold on all grants, they had lowered the maximum award from $4,968 last year in anticipation of less available money and a greater need this year.
Gov. Pat Quinn has proposed adding an additional $50 million to the $387 million sum Illinois awarded the ISAC to continue the grant program this year, to meet the increased need, the Tribune reports. But Samuels says the anticipated need would call for $1 billion to fund financial aid for each applicant.
"When you start to look at choices you have regards to spending, I don't think there's any question with regards to public safety and education opportunities for not just young-young people but mature older people," Rutherford said on NBC, later adding: "We need to start to prioritize, and those two are very important to have happen."
Related
Before You Go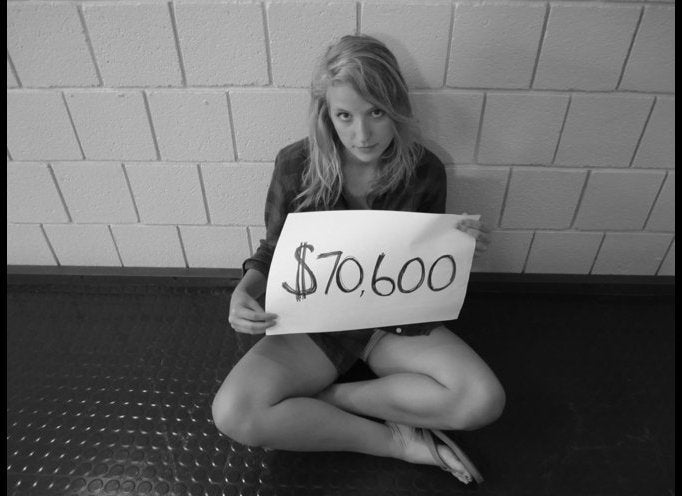 Majoring In Debt
Popular in the Community