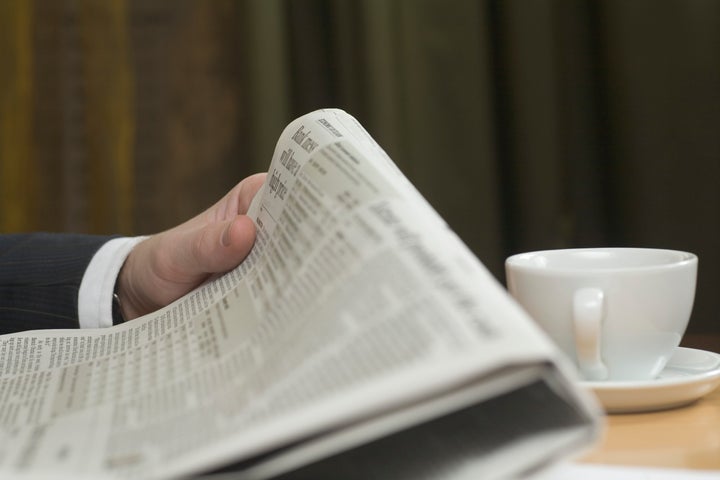 Student journalists in Illinois may soon be able to work without fear of censorship due to a bill making its way to the governor's desk that would codify their rights.
House Bill 5902 passed the Illinois House and Senate late last month. It maintains that public high school student journalists have the legally protected right to determine the news and opinion content in their publication, regardless of whether their school district approves. It also protects school employees from being dismissed or retaliated against for protecting student journalists.
The bill naturally does not condone libelous or slanderous speech, or speech that provokes students to break school rules. It passed the House and Senate on the last day of the Illinois General Assembly's spring session. 
If Gov. Bruce Rauner (R) does not sign or veto the bill within 60 days, it will automatically become law. The governor's office said Friday that the bill is being reviewed but didn't offer any further indication of Rauner's expected action on it.
"No expression made by students in the exercise of freedom of speech or freedom of the press shall be deemed an expression of school policy, and no school district or employee or parent, legal guardian, or official of the school district shall be held liable in any civil or criminal action for any expression made or published by," says the bill. 
Student journalist Hope Johnson, who testified in support of the bill before a House committee, celebrated the bill's passage. 
"I cannot even begin to explain how much this bill means to me," Johnson said, in a release from the Student Press Law Center. "I learned about the Hazelwood case my freshman year of journalism, and it made my blood boil, so to speak. I was under the impression that everyone had freedom of speech, but that apparently wasn't the case for high school journalists."
Other states around the country, including California, North Dakota and Maryland, have enacted similar laws.
Indeed, students around the country have been retaliated against for their editorial decisions. In 2014, the editor-in-chief and faculty adviser of a school newspaper in Pennsylvania were punished after refusing to print the slur "redskin," which is the name of their high school mascot. 
This post has been updated with comment from the governor's office.
Calling all HuffPost superfans!
Sign up for membership to become a founding member and help shape HuffPost's next chapter