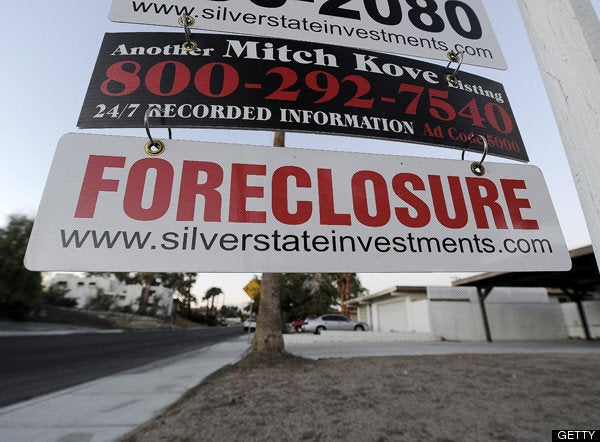 The state of Illinois has faced an especially grim foreclosure picture in the last several years, and the outlook is likely to get bleaker in the first quarter of 2011.
Foreclosures fell from October to November of 2010, but the state still had the ninth-highest rate in the country, with 12,941 people filing for foreclosure that month. And while the rate will likely be much lower for December of 2010, thanks to holiday foreclosure freezes by the banks, January is expected to show a marked uptick. The so-called robo-signer scandal, coupled with the holiday season, led to a slow in foreclosures; with the start of the new year and the scandal cleared, foreclosures are likely to begin again in earnest. Some experts predict up to 100,000 homes could face foreclosure in January.
But thanks to a new law that went into effect on New Year's Day, one especially vulnerable group of Illinoisans will be allowed a temporary reprieve.
House Bill 3762, which passed the House and Senate unanimously in the spring and was signed into law over Memorial Day 2010, will allow active-duty service members to apply for a 90-day delay if facing foreclosure.
WBEZ spoke to one of the bill's co-sponsors:
State Representative Mark Walker sponsored the bill. He says there are a lot of Marines from his district, which includes parts of northwest suburban Schaumburg, Arlington Heights and Rolling Meadows.

"One of the higher foreclosure rates in the state of Illinois is in my district, and I don't think it's the kind of thing that military families should be worrying about," Walker said

With 20 percent of Illinois mortgages underwater, it is likely a fate that many military families are worrying about regularly. Starting this year, though, it's a worry they'll be able to defer, at least for a short while.
Calling all HuffPost superfans!
Sign up for membership to become a founding member and help shape HuffPost's next chapter