 SPRINGFIELD -- A proposal aimed at creating thousands of jobs in Southern Illinois in high-volume oil and gas drilling, also known as fracking, cleared the Illinois House on Thursday and now goes to the Senate.
The House voted 108-9 to pass Senate Bill 1715.
Rep. John Bradley, the Marion Democrat who negotiated the bill with the industry, environmental groups and regulators, labeled the agreement among stakeholders as historic. He said the safety and environmental protections in the bill are unprecedented.
Bradley said some estimates are that the industry could create more than 70,000 jobs.
All of the metro-east's House members voted in favor of the bill. Rep. John Cavaletto, R-Salem, said fracking should help reduce unemployment in the region.
"This bill means a lot to a lot of people in a lot of counties," Cavaletto said. "We don't have many jobs. They don't come around much."
Rep. Charlie Meier, R-Okawville, said: "I'm a big proponent of saving our environment and preserving nature. So it was important to me that this bill had safeguards in place to do just that, while still encouraging the growth of the fracking industry in Illinois. As a farmer, conservation is very important to me."
Fracking uses high-pressure mixtures of water, sand or gravel and chemicals to crack rock formations deep underground to release oil and natural gas. Energy companies are eyeing the New Albany shale formation in Southern Illinois, where they think there are significant oil reserves at depths of 5,000 feet ormore.
Among the bill's requirements is that companies disclose fracking chemicals and test water before and after drilling. It also holds them liable for contamination.
But critics, who have called for a fracking moratorium, say there is no scientific proof the practice can be done safely. They say it could cause air and water pollution and deplete water resources.
Gov. Pat Quinn has been supportive of the bill throughout the negotiations. Earlier this month, he said he hopes the bill "swiftly" passes through the General Assembly to "unlock the potential of thousands of jobs."
Although the measure was supported by more than 50 House members who signed off as sponsors of the bill, its road to a full vote in the House was not easy. A set of rules requiring energy companies to hire a state-licensed water well driller delayed the vote for more than a month. ___
(c)2013 the Belleville News-Democrat (Belleville, Ill.)
Visit the Belleville News-Democrat (Belleville, Ill.) at www.bnd.com
Distributed by MCT Information Services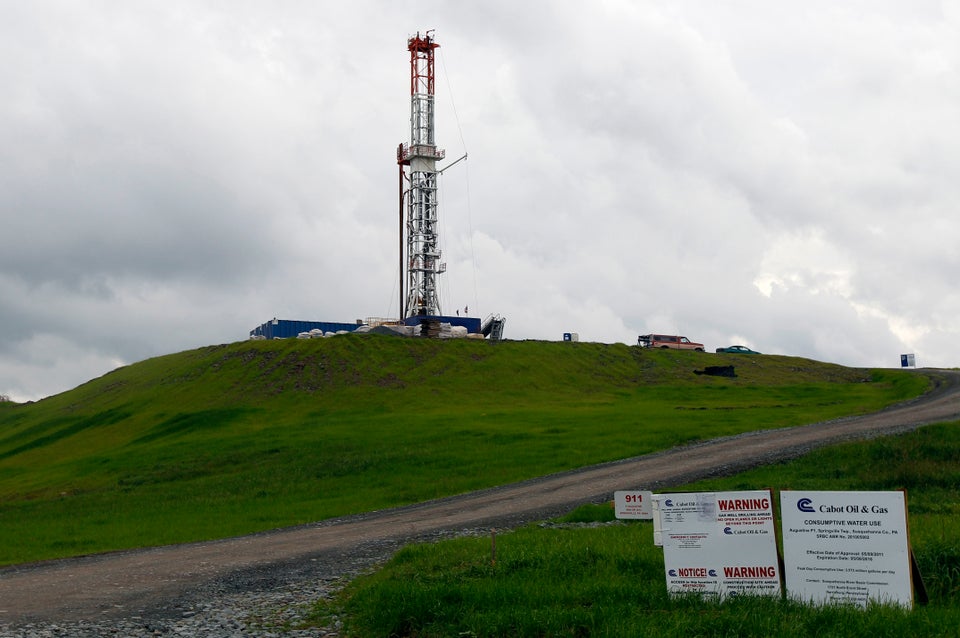 Drilling And Fracking Photos