When Karla Dunston learned there was a tumor growing behind her breastbone, the 38-year-old emergency room doctor from Illinois knew she had little time to act. Chemotherapy would have to begin immediately. Though it could save her life, it would also leave her infertile.
Dunston, who had never had children, reached out to her boyfriend of several months for help. A firefighter, nurse and paramedic who is 10 years Dunston's junior, Jacob Szafranski agreed to help her create frozen embryos -- or, more accurately, "pre-embryos," an egg fertilized by a sperm but not yet implanted in a woman's body.
The pre-embryos were created using Szafranski's sperm in March 2010. Dunston underwent chemo a month later. By May, Szafranski had broken things off via text message. (Both parties would later say in testimony and through their attorneys that neither saw the other as a long-term prospect.) He didn't want Dunston to use the pre-embryos they had created. Dunston said she would fight him on it.
The former couple is now embroiled in a lengthy court battle.
With advancements in assisted reproduction -- procedures like in vitro fertilization, embryo freezing and egg donation -- throughout the past 40 years, conception can increasingly be equal parts miracle and legal minefield. According to the Centers For Disease Control and Prevention, the use of this technology has doubled in just the past decade. Yet despite the increase, fewer than a dozen states have weighed in on legal disputes that arise from the creation, destruction or use of frozen embryos.

In addition, there's little precedence for a case like theirs. Unlike couples in previous pre-embryo custody disputes in Illinois, Dunston and Szafranski were never married.
These early cases are also notable because they lay the groundwork for same-sex couples who use alternative means, such as surrogacy and in vitro fertilization, to create a family. Brian Schroeder, Szafranski's lawyer, told HuffPost that the more states that legalize gay marriage, the more applicable these precedent-setting cases become.
"That's why this case is so fascinating," Schroeder said. "It opens a lot of doors."
But it's also fraught with emotion.
"Those embryos mean everything to me," Dunston wrote in a 2010 email to Szafranski, court records show. "And I will fight this to the bitter end."
According to his testimony, Szafranski agreed to help Dunston, now 43 and in remission, after dashing into a bathroom at work to take a call about her diagnosis.
The following day, they visited both a fertility clinic and a reproductive rights attorney. At the clinic, they signed an informed consent document that stated the risks of the procedure and that "No use can be made of these embryos without the consent of both partners (if applicable)."
"We came to all of these decisions in a week's time," Szafranski told HuffPost. He said the sense of urgency was was spurred by the possibility that Dunston, who declined to comment for this story, would not survive her cancer.
"It was very heavy," he said. "We thought [the decision to create pre-embryos] was something that we'd be able to come back with at a certain time. It was something that would give us options."
The legal battle started in earnest in August of 2011, when Szafranski sued Dunston to prevent her from using the pre-embryos (though she had not yet tried to use them).
Dunston countersued and won a summary judgment for sole custody of the pre-embryos. Szafranski immediately appealed the decision, and the appellate court handed the case back to the lower court in June 2013 with a new set of guidelines to consider. Months later, the court once again ruled in Dunston's favor, sparking Szafranski to file a second appeal for which oral arguments began last month.
The fight is currently being decided in an Illinois appellate court; a ruling is expected sometime this month. The argument in court boils down to what, exactly, constitutes a controlling contract for the pre-embryos and their use: a verbal agreement to make (and presumably use) the pre-embryos, or a boilerplate document signed at the fertility clinic?
The court must also weigh which party has the stronger interest: Dunston, with the desire to capitalize on her last chance for a biological child, or Szafranski, who says he does not want to be forced into fatherhood.
"To say one person deserves [the pre-embryos] more than the other, I don't think that's right," Szafranski told HuffPost. "I'm in no position to force her to use [the pre-embryos] if she didn't want to. I don't think the law should be able to do that to me."
"Jacob wants an equal say in the disposition of the embryos," Schroeder explained, noting, "Nothing will happen to the embryos unless both he and Karla agree."
Attorneys for both sides told HuffPost whoever doesn't win the case may appeal the decision to the Illinois Supreme Court, a course of action that could potentially land the case in the U.S. Supreme Court.
From the 10 states that have taken on similar cases, several different judicial approaches have emerged, Chicago Lawyer magazine notes. In New York and Texas, for example, courts have enforced whatever contract was made by the couple before the embryo's creation. In Iowa, both parties must sign off on the use of embryos. In Tennessee, the court has considered the competing arguments, and Massachusetts essentially abstained from deciding the matter in court altogether.
Dunston and Szafranski's case has already set one precedent in Illinois: It forced the appellate court to establish its dual approach to resolving legal disputes that arise from the creation, destruction or use of frozen embryos. The courts now use a hybrid of two of the common paths seen in other states: examining the contracts and balancing each party's interests.
Unsurprisingly, their attorneys have strikingly different takes on the crucial contractual and interest elements of the case: Dunston's attorney views the phone call in which Szafranski agreed to help her have a child if she survived cancer as the controlling contract, while Schroeder argues the informed consent document signed at the fertility clinic is a written contract that should be enforced.
"We made something together," Szafranski said. "I was there to make embryos, no question about it. But if you asked me if I have the right to make decisions about them, I'd say yes … I'm not a sperm donor."
But Dunston's attorney Abram Moore characterizes the use of Szafranski's DNA as a "vague genetic component that won't really affect his life at all."
"In this case, [Dunston using the embryos] won't affect his day-to-day life at all. For her, it will affect her immensely," Moore told HuffPost. "He can always have children later. She can't."
Dunston did have a child in 2012 using a donor egg and sperm; the boy shares neither her nor Szafranski's genetic material.
Schroeder told HuffPost that as long as the potential exists for Dunston to use the pre-embryos the pair created, the possibility of unwanted fatherhood -- at least in the sense of having an offspring in the world -- will be "looming over" Szafranski.
"It will color his life, how he feels about himself," Schroeder. "Jacob wants to control when and how he becomes a father. He doesn't want to become a father this way."
Before You Go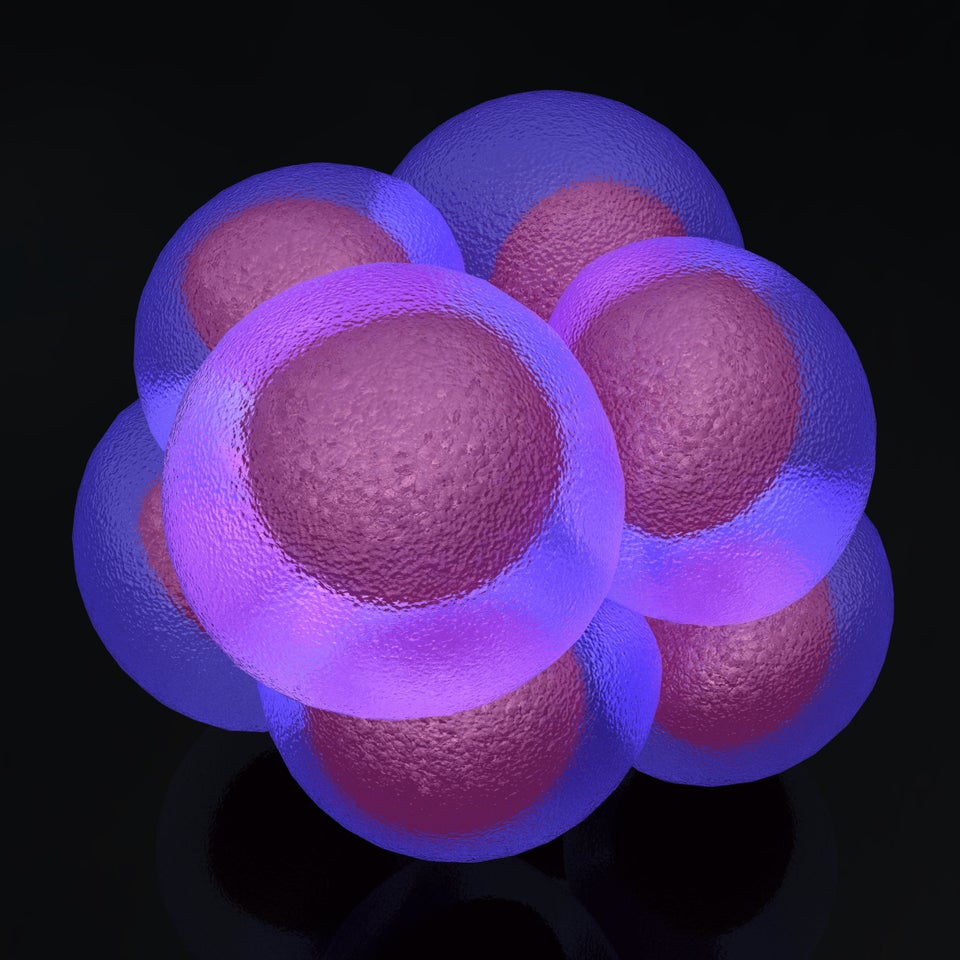 Cancer Research And Prevention 2014