 The Illinois House Executive Committee on Tuesday evening OKed and advanced a bill that would bring legal same-sex marriage to the land of Lincoln.
In a vote of 6-5, the bill was approved and will next head to a full House vote, the final remaining obstacle to passage as Democratic Gov. Pat Quinn has already vowed to sign the measure into law.
Committee members voted along party lines -- with Democrats in favor and Republicans opposed -- with one exception: Democratic state Rep. Eddie Lee Jackson, Sr., who voted against the bill, the Windy City Times notes. Fellow Democratic Rep. Luis Arroyo said during the hearing that, though he OKed the bill Tuesday to help get it out of committee, he plans to oppose it in the full House on account of his constituents' religious objections.
The vote came much later than anticipated Tuesday evening after state lawmakers took over six hours to consider amendments related to Illinois' mandate to draw up a new concealed carry law in an unrelated session.
A firm date has not yet been set for a full House vote on the proposal, but proponents of the legislation previously indicated that a vote could take place on March 6 or 7.
Bill supporter Rick Garcia, senior policy advisor for LGBT advocacy group The Civil Rights Agenda, said in a statement that the measure's Tuesday advance shows that "momentum behind marriage equality just keeps building."
"We have seen an amazing surge of support from all over Illinois. With this historic vote we are one step away from marriage equality. We are still working to get the 60 votes in the house, and we will call the bill the moment we have them," Garcia said.
If the bill achieves the 60 votes needed for passage in the House, which is generally considered to be more conservative than the Senate, it would next head to Gov. Quinn's desk for his signature.
Illinois has had civil unions available for same-sex couples since June 2011. If the bill is signed into law, the measure would make Illinois the tenth U.S. state to offer legal same-sex marriage.
Before You Go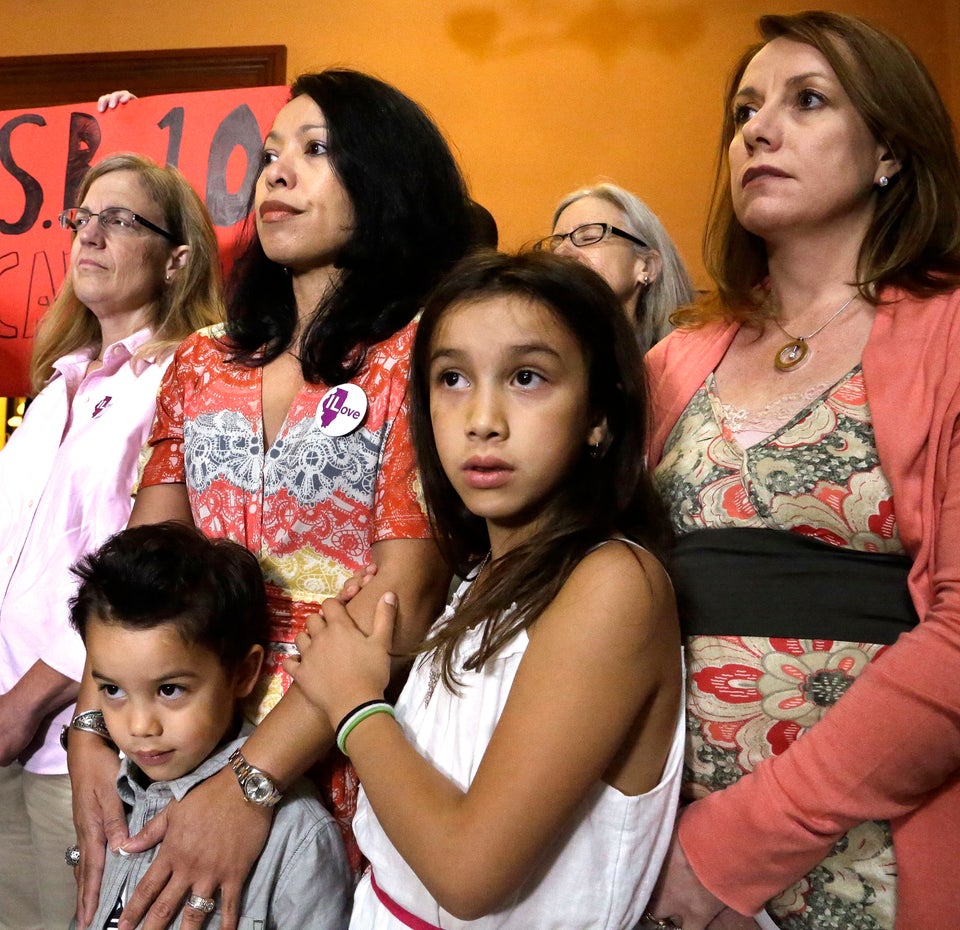 Marriage Equality In Illinois
Popular in the Community