The 2014 race of Illinois governor is still a long way off, but that hasn't stopped several would-be candidates from declaring, teasing and otherwise hinting at their gubernatorial ambitions.
(Scroll down for a list of rumored Illinois gubernatorial candidates in 2014.)
"I think there's a lot of people who are considering what they want to do in the future and if they can be of greater service to the people of the state. I am among those people," Madigan said.
U.S. Rep. Aaron Schock, most recently in D.C. to emcee the Illinois State Society inaugural ball, said to ABC, "I think I can make the case to my primary voters that maybe we need to be thinking about who can actually win the general election," he said.
The recently-retired influential businessman (with close ties to Rahm Emanuel) said he supported Schock's run for... Congress.
Schock told the Register he finds Rauner's alleged about-face "interesting," chiding the businessman for lousy tactics. Schock went on to say Rauner "four years ago met with me and encouraged me to run for governor... and said that he and his friends would raise me all the money I ever needed."
"I'm talking to a lot of friends and elected officials and people that are involved in community activities and getting their sense of what is needed and whether or not they think I can add something to the debate."
Race-watchers can rule out at least one major political player: Rahm Emanuel.
Emanuel told the Tribune during weekend inauguration festivities he is only interested in the job he currently has.
Before You Go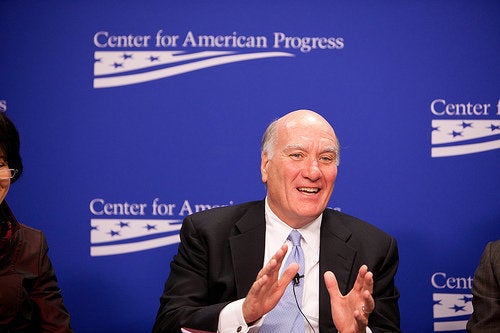 Illinois 2014 Race For Governor: Candidates Past, Present And Potential
Popular in the Community