Illinois Gov. Bruce Rauner (R) signed a so-called "red flag" measure into law on Monday, which allows firearms to be temporarily confiscated from people who a judge determines are dangerous.
With the governor's signature, Illinois is now one of more than a dozen states with red flag laws in place, including at least eight that have passed legislation as a response to the February shooting in Parkland, Florida.
Under Illinois' HB 2354, law enforcement, family members, dating partners and roommates can petition a judge to issue a "firearms restraining order" that would allow law enforcement to temporarily remove guns from individuals that are found to pose a danger to themselves or others.
A judge must hold a hearing within a week of the filing to review evidence and determine whether to issue an order. If the restraining order is granted, the person must remain away from guns for up to six months. Their firearm license will be suspended, and they're otherwise barred from buying guns. If the individual is believed to be in possession of firearms, the judge would then direct law enforcement to seize those weapons for the duration of the order. Any person who knowingly provides false information in requesting a firearms restraining order would face felony perjury charges.
The bill's sponsor, state Rep. Kathleen Willis (D), has proposed similar legislation in previous sessions, only to have it fail amid accusations that it would lead to Second Amendment violations. Willis said it wasn't until this year, following recent mass shootings that she saw widespread bipartisan support for the bill. These incidents included attacks in Las Vegas, Parkland, Florida, and Nashville, Tennessee, where a man shot up a Waffle House with guns he'd purchased in Illinois.
"It took some tragedies to finally open up people's eyes to realize that when red flags are there, families see them first," Willis said. "People close to the shooters often see those red flags and are powerless to do anything."
HB 2354 ended up passing by wide margins in both the state House and Senate.
Rauner also signed SB 3256 into law on Monday, enacting a 72-hour waiting period for all guns sales. State law had previously applied a 72-hour waiting period for handgun sales, but only a 24-hour waiting period for long guns, including semi-automatic military-style rifles, like the AR-15.
With the addition of Illinois, 13 states now have some sort of "red flag" law on the books. Eight states have enacted new measures since the February massacre at Marjory Stoneman Douglas High School, in which 17 people were killed. Florida's law went into effect in March, and Vermont, Maryland, Rhode Island, New Jersey, Delaware and Massachusetts later followed suit.
"It really is filling a gap in our laws by giving law enforcement and families a tool that they otherwise don't have."
Supporters of red flag laws have held up the Parkland shooting as an example of the sort of incident these statutes might be able to prevent. The suspected gunman in that case, a 19-year-old former student of Marjory Stoneman Douglas High School, had attracted the attention of local police on numerous occasions before his attack. Officers, however, never pursued criminal charges that might've otherwise opened the door for his guns to be seized.
With firearm restraining orders at their disposal, police can remove guns from dangerous individuals before harm is done, said Robin Lloyd, director of government affairs at the Giffords Law Center to Prevent Gun Violence. Former Rep. Gabrielle Giffords (D-Ariz.) founded the national nonprofit after she was shot at a constituent event in 2011.
"There are certain times when it makes sense to have somebody's firearms rights temporarily removed," Lloyd said. "It really is filling a gap in our laws by giving law enforcement and families a tool that they otherwise don't have."
The new Illinois law also allows for the filing of emergency restraining orders against individuals who pose an "immediate and present danger" of causing harm to themselves or others. In these cases, court hearings will be held on the same day the petition is filed, or the next day court is in session. These proceedings can be done ex parte, meaning the individual isn't notified. If the order is granted, the person's firearms can be removed immediately, at which time they can petition for a followup hearing within two weeks.
Although much of the conversation around red flag laws has revolved around their ability to get guns away from those at risk of harming others, advocates have also pointed to their effectiveness in preventing suicides, which account for 60 percent of all firearms deaths in the country and around one-third of all fatal shootings in Illinois, according to federal statistics.
Recent research out of Connecticut and Indiana, which passed laws allowing for gun violence restraining orders in 1999 and 2004 respectively, showed significant declines in gun suicides in the decades following the measures' enactment.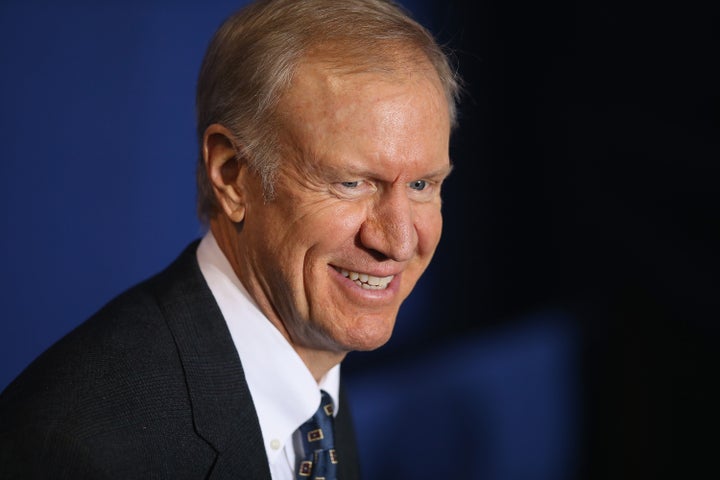 But HB 2354 ― and the idea of red flag laws more generally ― has also attracted opponents who say they're concerned about the prospect of confiscating a person's guns before they've committed a crime.
The American Civil Liberties Union came out against a red flag proposal in Rhode Island, arguing alongside gun rights groups that constitutional protections could be violated if firearm restraining orders are issued too freely.
The National Rifle Association had initially come out as neutral on HB 2354, only to change its stance, choosing to oppose it, just minutes into the debate over the legislation, Willis said. More generally, the organization has been inconsistent in its support for red flag laws. The NRA did not respond to a HuffPost request for comment.
Advocates of the law say the fear of abuse is being overblown because the law gives those facing allegations the opportunity to defend themselves before a judge.
"We're not talking about things that may or may not have happened in a casual setting, we're talking about evidence that has to go before a court," Lloyd said. "It's balancing somebody's right to due process with the fact that there are dangerous people who have risen to the court system level and have had contact with law enforcement."
A number of Illinois Republicans voted against HB 2354 for other reasons, with one suggesting that family members should be responsible for disarming dangerous individuals in their households.
"If I have somebody in my family that I know has made a threat against me, I'm taking their guns myself," state Rep. Jeanne Ives (R) said, according to the Chicago Tribune.
But it's not always that simple, Willis said.
"If you've got somebody that's unstable and you ask them for their gun, sometimes that's enough to push them over the edge," she said. "Especially if the anger is pointed towards you, that's not necessarily an easy thing to do."
Popular in the Community