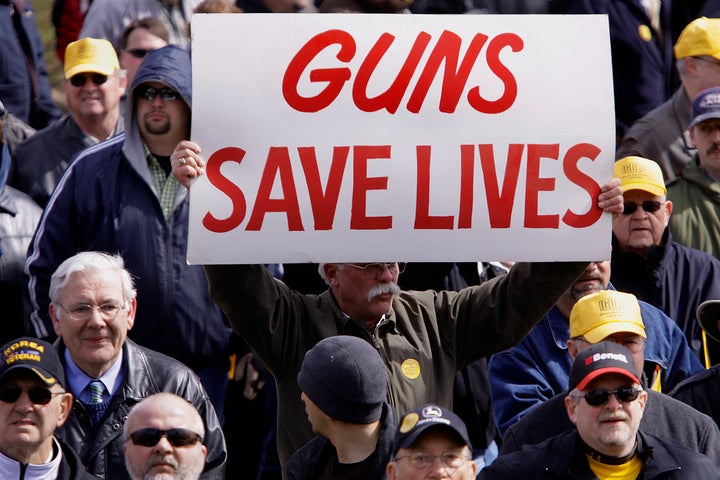 Legislation pushed by Chicago Mayor Rahm Emanuel that would implement a statewide handgun registry was approved by a House committee Wednesday and will soon be considered by the full House.
Davis is optimistic the bill will also gain the support of the full House, especially since the legislation lowers the fee gun owners would have to pay from its current $65 to $20 each, according to the Tribune.
(Scroll down to watch a report on the handgun bill.)
The mayor has previously described the proposal as "a common sense gun legislation" and pointed out that just more than half of the guns recovered from Chicago crime scenes originate from inside illinois, but outside city limits -- creating an information gap for law enforcement officials.
A separate bill (House Bill 5167) creating a new two percent tax on ammunition -- the revenue generated by which will support a trauma facility serving gunshot victims -- was also advanced by the same committee, according to the Associated Press. State Rep. Kelly Cassidy (D-Chicago) is pushing the ammo bill.
Todd Vandermyde, Illinois lobbyist for the National Rifle Association, told the AP that "once again, the rest of the state is being bled for Cook County."
There's "just no damned way we're going to let that happen," state Sen. Bill Haine (D-Alton) said last month. "I don't know what possessed Mayor Emanuel to come up with this, but it's the wrong way to deal with violent crime."
"HB5167 is just another scheme concocted by the Chicago Machine to punish law-abiding firearm owners," Pearson added in a statement.
The revenue generated by the registry, proponents contend, will go toward crime-fighting efforts.
WATCH a report on the proposed statewide handgun registry bill:
Popular in the Community