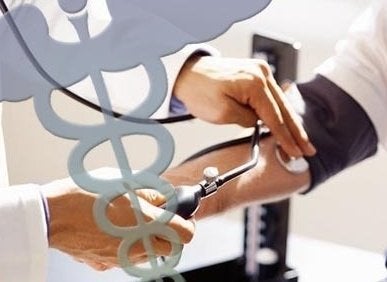 In an effort to rein in spending, Illinois Governor Pat Quinn has proposed a number of changes to the state's Medicaid health care safety net for the poor. While we recognize the need to find efficiencies in the Medicaid system, the proposal under consideration to limit access to life-saving HIV medications would jeopardize the lives of HIV patients, exacerbate the spread of the disease, put additional burdens on medical professionals who provide care for people living with HIV and cost the state far more money than it saves.
Last year marked the 30th anniversary of the first reported case of AIDS. One thing we have learned over the years in the fight against HIV/AIDS is the importance of a patient thoroughly adhering to a treatment regimen prescribed by their doctor. Any lapses in treatment significantly lower the likelihood of success. More importantly, we know that lapses dramatically increase the likelihood of transmission of HIV from one person to another.
Less than half of Illinoisans living with HIV receive continuous medical care and treatment to prolong their lives and help curb new infections. I am one of the fortunate HIV patients who is benefitting from treatment and from a productive relationship with my physician since my diagnosis 17 years ago.
The governor's proposed cuts to Medicaid will adversely impact the nearly 12,000 people living with HIV/AIDS in our state who are insured through Medicaid. His administration has proposed what's called a "prior authorization" process for obtaining life-saving HIV medicines. As a result, it will be more difficult for patients to obtain the therapies needed to treat and halt the spread of HIV.
The idea of placing barriers to care for HIV medicines every time a Medicaid patient fills their prescriptions is absurd. This barrier would, by design, push many of today's patients, as well as future patients away from the care they need. Strict adherence to therapy is so important because it permits the drugs to work effectively enough to reduce the amount of HIV in the body (the so-called "viral load"). If a patient skips taking the medications -- even occasionally -- it gives HIV the chance to multiply rapidly.
Missing doses also makes it easier for HIV to develop resistance to the drugs in a person's current regimen and to other, similar drugs not yet taken. Such resistance dramatically limits the number of HIV treatment options. And these drug-resistant strains of HIV can be transmitted to others, reducing their treatment options as well.
Penny Wise. Pound Foolish.
Prior authorization for HIV medications is a poor method to reduce healthcare costs. The long term costs of preventable emergency room visits and hospitalizations will be substantially more expensive.
In HIV, high costs are driven by delayed testing, delayed treatment and poor treatment adherence -- exacerbated by HIV stigma, poverty and other socioeconomic challenges including mental illness, substance abuse and homelessness. It's the 50 percent not in care who consume the highest cost services because their HIV is not well managed. Mandatory prior authorization only exacerbates this problem. It creates a barrier for patients in care without addressing the real source of unmanaged healthcare costs. The proposed Medicaid cuts coupled with the proposal to cut $4 million in state HIV funding are signs this Administration is giving up the fight against AIDS.
Gov. Quinn may want to listen to another famous Illinoisan, Sec. of State Hillary Clinton. In a speech late last year, Sec. Clinton noted "We now know if you treat a person living with HIV effectively, you reduce the risk of transmission to a partner by 96 percent... An AIDS-free generation would be one of the greatest gifts the United States could give to our collective future."
Perhaps the Quinn administration is unaware that when it comes to treating HIV, spending less in the short run leads to spending much more in the long run. In the treatment of HIV delayed testing, delayed treatment, and poor treatment adherence drive high costs. The proposed Medicaid changes will be a signal this administration is retreating in the fight AIDS.
For the thousands of people living with HIV/AIDS in Illinois who rely on Medicaid, let's hope Gov. Quinn reconsiders.
Calling all HuffPost superfans!
Sign up for membership to become a founding member and help shape HuffPost's next chapter