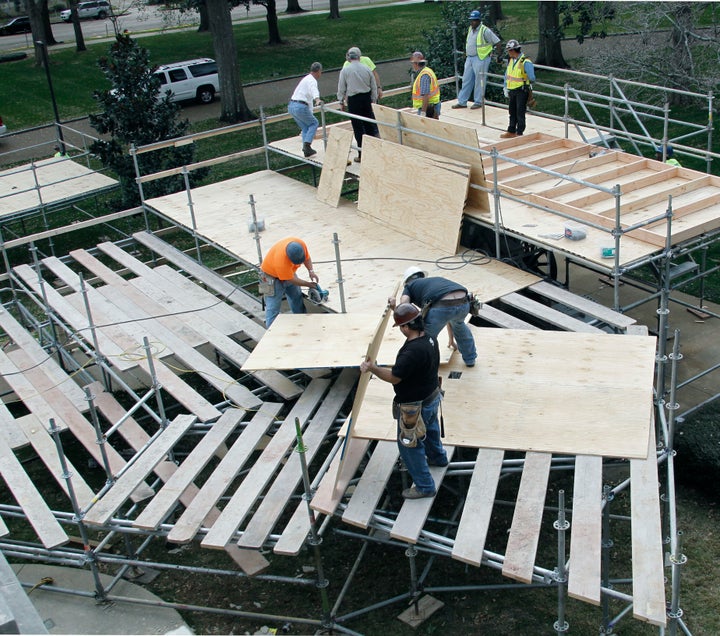 I am one of 34 religious leaders and 34 low-wage workers traveling to Springfield on Tuesday to present a petition to each state legislator and the governor to raise the minimum wage in Illinois. The petition will be in the form of a scroll and contain over 200 signatures of religious leaders from across Illinois.
Our various faith traditions teach us that just compensation is an essential human right for all workers and, as faith leaders, we believe that God calls us to share a vision of economic equality. This vision includes a wage rate that acknowledges the dignity of the workers, all of whom have been created in the image of God. This vision includes Illinois as a place where workers do not have to work a second and third job and can instead more fully participate in their families, neighborhoods, and religious communities. This vision includes workers being paid enough so they can be available to their children and so that truancy, drug use, teen pregnancy, crime, and other ills will decrease.
An increase in the minimum wage takes a step toward making this vision a reality. The proposed Illinois minimum wage bill (SB 1565) calls for increasing the minimum wage by 50 cents an hour plus inflation every year over four years until it reaches $10.65 an hour. Going forward, the minimum wage would then be adjusted each year for inflation, as it is already in 10 states.
We recognize that some might say, "Now is not the time. This will stifle economic growth for the Illinois. This will increase our unemployment rate." Indeed, these are troubled economic times -- making this precisely the right time to raise the minimum wage. Low-income families will spend that additional income on basic necessities in their local communities, thereby stimulating the economy, creating more jobs, and assisting in the overall economic recovery.
The existing Illinois minimum wage law states as one of its purposes "to sustain purchasing power and to increase employment opportunities." Further, it states that the standard wage is set to "meet the minimum cost of living necessary for health." Clearly, the current rate of $8.25 an hour does not meet this standard.
An increase in the minimum wage would bring Illinoisans closer to God's intention that work is to be an instrument for personal fulfillment and contributing to the common good. We travel to Springfield to urge our lawmakers to make it so.
Rev. C.J. Hawking is the executive director of Arise Chicago, a faith-based workers' rights organization, and serves as the Harry F. Ward minister of social justice at the Euclid Avenue United Methodist Church in Oak Park. She is the co-author of the award-winning book "Staley: The Fight for a New American Labor Movement" and a visiting lecturer in labor and social movements at the University of Illinois.