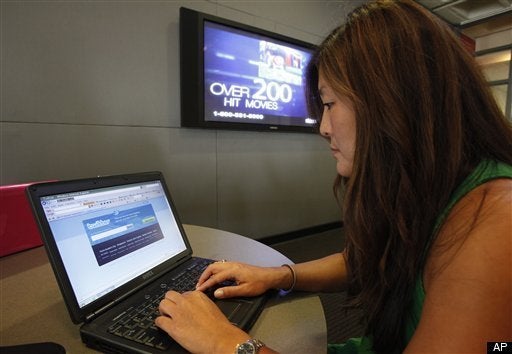 A downstate Illinois newspaper must reveal the identity of an anonymous online commenter, according to a new appellate court ruling that could have wide-ranging implications for internet privacy.
The decision, a 2-1 margin in the Third District Appellate Court, says that the libelous nature of the comment kept it from being protected as free speech. But the dissenting judge argued that no defamation had been proven, and that "no reasonable person" would consider the comments fact and not opinion.
Bringing the case are Donald and Janet Maxon, a couple living in Ottawa, Illinois. The local Ottawa paper, The Times, reported on its website, mywebtimes.com, that the couple intended to convert their home into a bed and breakfast. City ordinances prevented such a move, and after unsuccessfully lobbying the Ottawa Plan Commission, the Maxons gave up.
But a commenter on the Times story, "FabFive from Ottawa," suggested that the Maxons had attempted to bribe the Plan Commission, a post that the Maxons found libelous. They sought the identity of the poster to bring a defamation lawsuit.
The court's majority ruled that the Maxons had the right to know. Statements of opinion are protected as free speech, but assertions of fact are not. And in the court's eyes, the comment was the latter.
"The statements that the Maxons bribed certain officials in order to obtain approval for their zoning request are not mere statements of opinion," the court concluded. "We find that the statements purport to be factual allegations of bribery by the Maxons and must be answered."

But the dissenting judge, Daniel Schmidt, disagreed. He made the point, as the Times reported, that "if the commenter's identity is revealed, then the defamation case is not proven, harm has been done because the commenter's identity already has been revealed and cannot then be 'unrevealed.' "
The Times also reported that its cause, though it lost in court, had plenty of allies:
The following organizations filed friend-of-the-court papers in support of The Times' position, urging the Appellate Court to protect anonymous online speakers: Hearst Corporation, Gannett, Harvard Law School's Citizens Media Law Project, the Tribune Company, Illinois Press Association, Online News Association, Online Publishers Association, Public Citizen and The Reporters Committee for Freedom of the Press.

The organizations argued online speakers must be protected or the public's access to news and information will be "irreparably harmed." Further, anonymous speech enables people to speak without fear of "retaliation or embarrassment," making it more likely for "marginal voices to contribute."

Michael Conway, a lawyer for the paper, put the case's importance in perspective. "The issue of anonymous speech and the internet is at the forefront of First Amendment issues nationwide, raising fundamental policy and Constitutional issues," he said.
The Times could not immediately be reached for comment as to whether it would appeal the decision further.
Calling all HuffPost superfans!
Sign up for membership to become a founding member and help shape HuffPost's next chapter