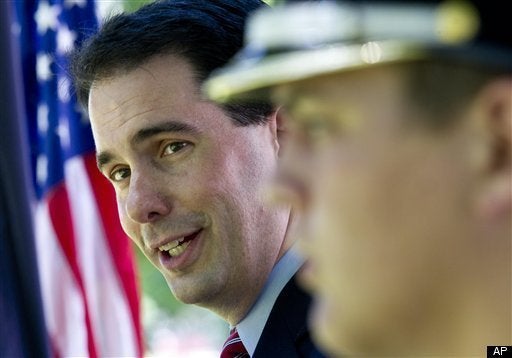 Wisconsin Governor-elect Scott Walker has promised to reject more than $800 million in federal money that would create a high-speed rail line from Milwaukee with Madison, saying taxpayers cannot afford the project. But, Illinois Transportation officials say they would be happy to take the rail money off Wisconsin's hands.
Illinois State Sen. Jeffrey Schoenberg told the Chicago Sun-Times he will try to persuade the U.S. Department of Transportation to transfer the money to Illinois.
Illinois has already received $1.2 billion in federal funds for its high-speed rail, but Illinois Transportation Secretary Gary Hannig told the paper the extra cash could go toward improvements to the Chicago-St. Louis corridor.
Wisconsin's Walker made opposing the Milwaukee-Madison rail project a key part of his successful campaign against his Democratic opponent, Milwaukee Mayor Tom Barrett, who supported it. Though the rail line would be funded with federal stimulus money, Walker said the state would be on the hook for up to $7.5 million a year in operational costs.
"For us the bottom line is I don't believe long-term the state taxpayers can afford to have the high speed line between Milwaukee and Madison," Walker told the Associated Press.
As Wisconsin pushes the cash away, other states are lining up to take it.
Gov.-elect Andrew Cuomo in New York already sent the Department of Transportation a letter saying his state will be glad to use Wisconsin's and Ohio's rail money if the states scrap their projects.
"If the new governor of Wisconsin is overwhelmed by $800 million of federal funds, we'd be happy to take that burden off his back," Schoenberg told the Sun-Times.