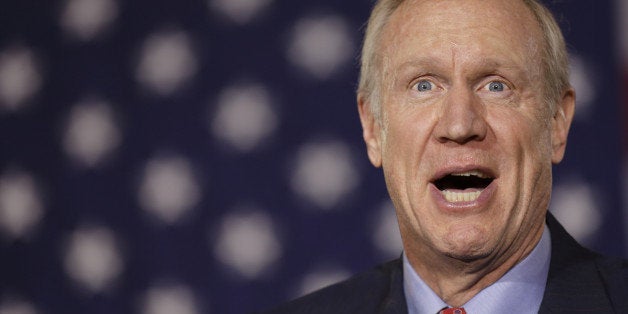 CHICAGO, May 10 (Reuters) - Illinois Governor Bruce Rauner faces a formidable challenge in his bid to reform public worker pensions by changing the state constitution, and even if he succeeds the move may not resolve the state's pension funding woes for years to come.
Illinois Supreme Court on Friday voided a 2013 law that cut pensions, putting the onus on the newly elected Republican governor to solve the state's budgetary and pension problems by pushing through his long-shot Plan B.
Rauner had not supported the voided law and instead put forward his own pension reform, which leans on constitutional change to succeed - a mammoth undertaking.
"I can't lay blame at the governor's door for wanting to do this, but the bar is so high, and you are talking about a measure that impacts and will be fought by the unions," said Bill Brandt, the recently retired chair of the Illinois Finance Authority. "I would have high doubts that it would succeed."
If constitutional change fails, Rauner would be forced to make even bigger spending cuts than he has so far proposed or give in to Democrat demands for a tax increase, unless another plan emerges that unions could support or the constitution would allow.
Illinois has the lowest credit ratings, highest borrowing costs and worst funded pensions of any state in the nation.
In 2013, it enacted cost-saving reforms to try to solve its pension crisis. Illinois' five-fund retirement system was just 42.9 percent funded at the end of fiscal 2014, and its funded ratio has lagged the 80 percent benchmark since at least 1972.
In voiding that reform on Friday, the Illinois Supreme Court said a crisis was no reason to ignore the law. It was a major victory for unions and state retirees.
Rauner wants to introduce a bill that would allow public workers to retain retirement benefits already earned and assign them less-generous future benefits. He has insisted lawmakers adopt his reform agenda before he will consider other measures such as hiking taxes.
To ensure the law won't be tossed out by courts, Rauner wants to alter the state constitution. Even if he was successful, the amendment would come too late to patch a $6.2 billion budget hole for the fiscal year beginning July 1.
Professor Paul Green, Institute for Politics at Roosevelt University in Chicago, estimated that for a bill to be introduced and passed would take at least until November 2016, which would be too late to solve the budgetary crisis.

Changing Illinois' constitution would be tough, especially as it is a largely Democratic state with activist public unions. Putting an amendment on Illinois' state-wide ballot would also require a three-fifths vote of lawmakers in the Democratic-controlled House and Senate. It would then need approval from three-fifths of voters or a majority of individuals actually voting in a general election.
Voters have approved only 13 of the 23 proposed constitutional amendments on Illinois ballots since 1970.
Even if Rauner gets an amendment on the ballot with enough votes to pass, he potentially faces another hurdle.
Some state lawmakers and legal experts have questioned if a new amendment could cancel out benefits for current public sector workers protected under the existing pension clause in the constitution. There is also a separate contracts clause under which pension members and unions would likely sue.
"Changing the pension clause really only changes one layer of the protection. You've still got to deal with the second layer, which is the contracts clause," said John Colombo, interim dean of the University of Illinois College of Law.
If Rauner cleared all those hurdles, it would still take many years to see pension changes.
"Even if everything went right, you would be talking five, six, seven years," Colombo said. (Additional reporting by Hilary Russ and Ed Krudy in New York, Tim Reid in Los Angeles and Robin Respaut in San Francisco, editing by Megan Davies and Ross Colvin)

Before You Go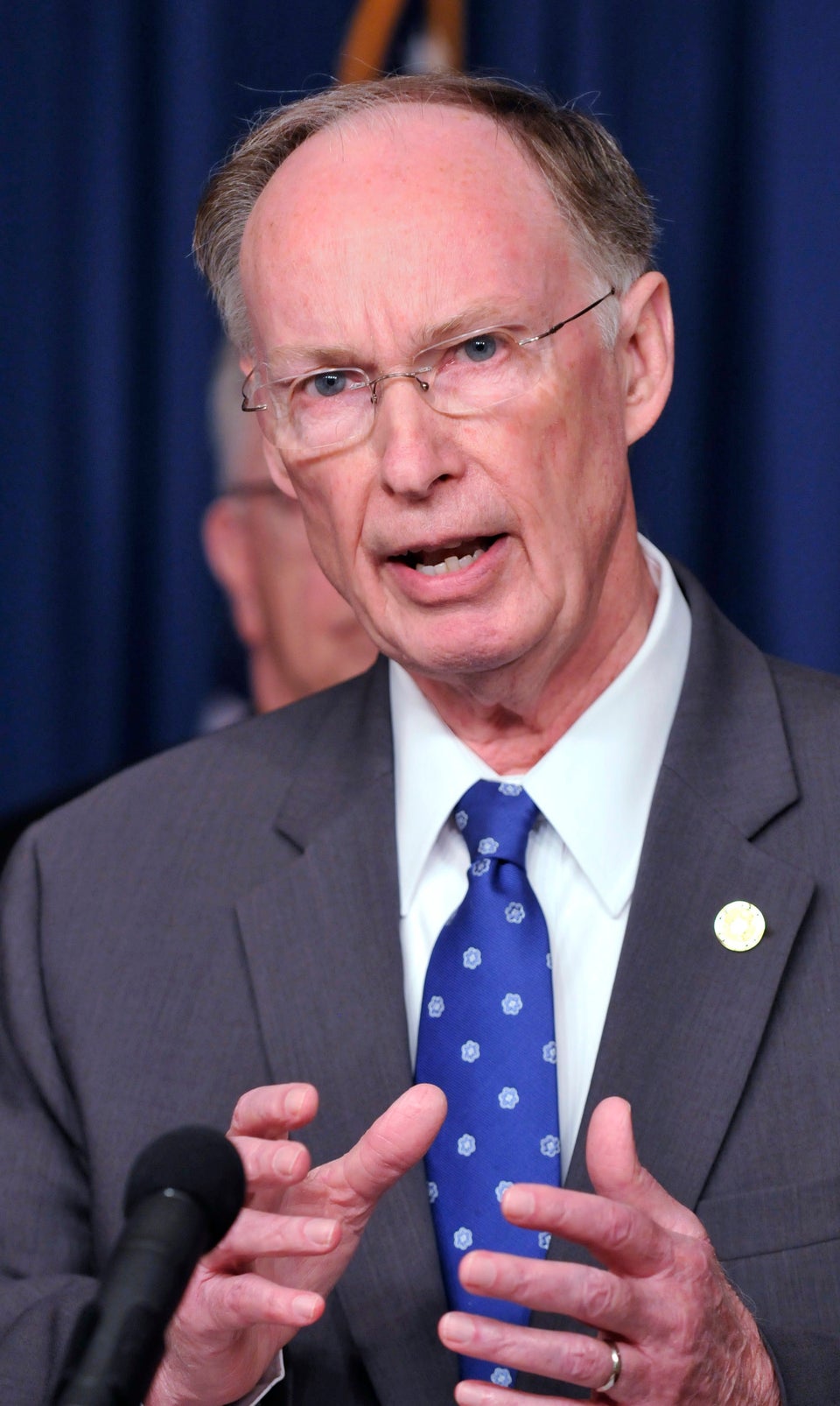 United States Governors
Popular in the Community