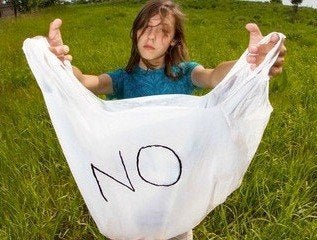 A 12-year-old Illinois animal lover's Change.org petition took her all the way to the governor's office Tuesday.
The budding activist is not daunted by those who might be tempted to write off her efforts on account of her young age.
SB 3442 has been decried by environmentalists who say the bill is an attempt by manufacturers and retail groups to eliminate any chance that local governments could act on their own volition to regulate or ban the use of plastic bags. Lawmakers in both Evanston and Chicago have recently explored such proposals.
Proponents of the legislation say it will expand access to plastic recycling stations.
Popular in the Community