Illinois' Republican congressmen are speaking out against commuting former Gov. Rod Blagojevich's 14-year prison sentence, telling President Donald Trump that such clemency would be detrimental to thwarting public corruption.
The letter was signed by all seven of Illinois' GOP congressmen: Reps. Darin LaHood, John Shimkus, Peter Roskam, Randy Hultgren, Adam Kinzinger, Rodney Davis and Mike Bost.
"While we understand that as President, you have the right under our Constitution to consider and grant pardons and clemency as you determine fit, we ask that you consider very carefully the precedent this may set, in the future, and the impact it will have on acts of public corruption," the letter says.
Trump told reporters last month that Blagojevich, who was a contestant on his reality TV show "Celebrity Apprentice" in 2010, was harshly punished for making what the president dismissed as a "foolish" statement.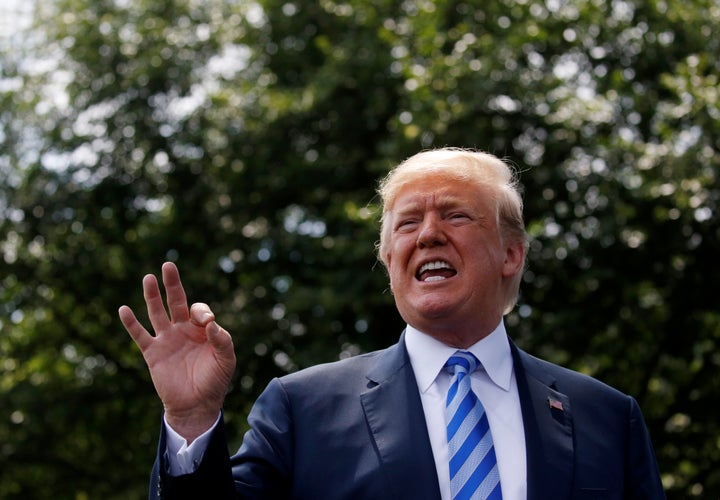 "Eighteen [sic] years in jail for being stupid and saying things that every other politician, you know that many other politicians say," Trump said, getting the length of Blagojevich's sentence wrong. "Plenty of other politicians have said a lot worse. He shouldn't have been put in jail." (Trump made similar comments in 2012.)
The president was referring to Blagojevich having discussed essentially selling a Senate seat. As governor of Illinois in 2008, Blagojevich had the power to temporarily fill the seat vacated by Barack Obama after he was elected to the White House.
The House lawmakers pointed out in their letter that it wasn't one "foolish" statement that landed Blagojevich behind bars. Over two trials he was convicted of 18 counts of public corruption, only five of which were successfully appealed. The U.S. Supreme Court rejected his appeal for the second time in 2016.
"Two examples include withholding $8 to $10 million in reimbursement money from Children's Memorial Hospital until they agreed to contribute over $50,000 to his campaign," the letter states. The second example was Blagojevich "withholding the signing of a piece of legislation beneficial to race tracks until one of the racetrack owners agreed to a $100,000 campaign contribution."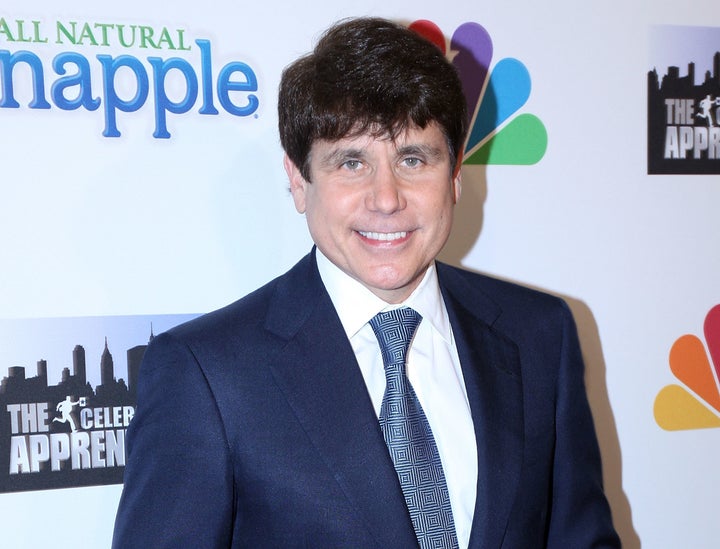 Rep. Mike Quigley (D-Ill.) released a statement to HuffPost on Tuesday that also urged Trump to keep Blagojevich behind bars.
"The President has a responsibility to use his pardoning and commuting power only in the interest of justice, to bestow mercy, or in service of great public aims. I do not support the commuting of Rod Blagojevich's sentence, and I believe that such action would constitute yet another abuse of power on behalf of a president who only has his self-interest in mind," Quigley said.
The congressman expressed concern that Trump ― who recently suggested pardoning celebrity businesswoman Martha Stewart as well ― is using the power of clemency as a "political tool to undermine the legitimacy of our legal system." Quigley mentioned Trump's recent suggestion that he can pardon himself as he is investigated by special counsel Robert Mueller.
A spokesperson for Rep. Dan Lipinski (D-Ill.) told HuffPost on Tuesday that the congressman is likewise opposed to Blagojevich's early release.