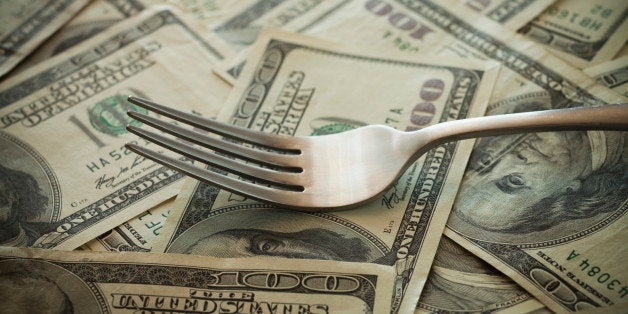 The race is on to raise the minimum wage in Illinois. The question this week appears to be whether lawmakers in Springfield will act first and prevent the Chicago City Council from creating an eventual $13 minimum wage that would be significantly higher than the statewide wage.
Illinois Restaurant Association President Sam Toia says restaurants in Illinois need a consistent wage statewide and favors the Springfield approach.
Due to this broad experience, we support a reasonable, fair increase in the minimum wage. Senator Kimberly Lightford of Maywood introduced legislation earlier this year to raise the wage to $10.65 and hour. Although this would cost our members money, we voiced our support.

What we believe will be harmful to Illinois' economy is a patchwork approach that could lead to potentially three different wages in the 28 suburban communities that border Chicago's outer 17 wards.
See how Toia thinks different minimum wages throughout the state could hurt Illinois restaurants, one of the biggest industries in the state.
Other changes may in store for the state when Rauner takes office in January. Travis Akin of the Illinois Lawsuit Abuse Watch says Rauner needs to get to work to "shake up" the state's lawsuit climate. Akin explains that a high amount of lawsuits stagnates job growth and that the way lawsuits are dealt with in Illinois is "notoriously unfair." He says that Madison County and St. Clair County are ranked among the nation's top five "Judicial Hellholes" by the American Tort Reform Association. Read more of Akin's thoughts at Reboot Illinois.