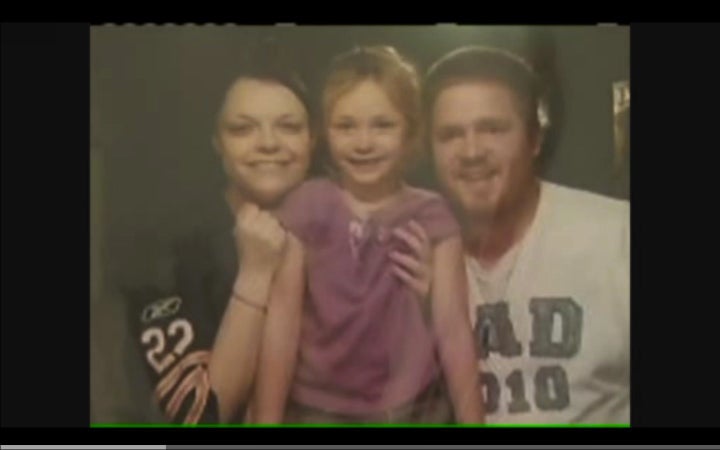 Shane Sandborg has gone from convict, to loving husband and father, to test case.
At age 17, the East Moline man fell in love with a young woman named Kristina, who was fourteen months younger than he. They had a consensual sexual relationship, Shane asked the woman to marry him, and she became pregnant. But when police came around investigating a burglary and found out about their relationship, they charged Shane with criminal sexual abuse.
(Scroll down to see the couple interviewed.)
The two are now married, with three children, according to a WQAD report. The father of those children, though, is on the sex offender registry for ten years because of the crime of having sex with a minor. Because he's registered, he can't attend school functions or take the kids to Chuck E. Cheese.
His wife told WQAD, "I don't want to have to take [the kids] to the park by myself. "I want to go as a family because that's what we are."
She might not have to for much longer, if a so-called "Romeo and Juliet Law" passes the Illinois State Legislature. According to WCIA, the law would allow young adults convicted of consensual sex with a minor to petition a judge to be removed from the registry. It's named for the young Shakespearean couple -- the male member of which would be on the sex offender registry if he'd lived in Illinois today.
The bill is narrowly drawn, with numerous protections. It wouldn't apply to anyone who used force or whose victim was impaired in some way. The age difference could be no more than four years. Criminal records wouldn't be expunged. Prosecutors would have an opportunity to argue against leniency. And in all cases, a judge would have the final say.

And while the group Illinois Voices, which advocates for Romeo and Juliet laws, says that over 700 people in the state could be helped by the new law, Sandborg has become something of a poster child for the legislation. Republican State Rep. Bob Pritchard, a sponsor of the bill, spoke of the Sandborgs to the Sun-Times. "They have three children, but he can't go to school functions with them [and] he can't go to parties with his children."
Twelve other states have similar Romeo and Juliet laws, many of which passed in the last few years, as states seek to make their sex offender registries more humane toward non-violent offenders.