WASHINGTON -- More than four out of five Illinois workers who lost long-term unemployment benefits at the end of last year were still without work two months later, according to the state's workforce agency.
The Illinois Department of Employment Security released a study Monday which found that almost 83 percent of the state's long-term jobless were still out of work at the end of February, two months after Congress allowed long-term unemployment insurance to end.
The findings appear to undermine the idea that unemployment benefits themselves keep people out of work by allowing them to coast on government largesse, the agency says.
"This notion that temporary unemployment benefits provide people a reason not to return to work really needs to end because it is not supported by the data," said Jay Rowell, director of the Illinois Department of Employment Security, in a press release. "Economic conditions should determine when this safety-net program ends, not an arbitrary date on the calendar."
A study by the agency last month found that 86 percent of Illinois residents who lost their benefits due to Congressional inaction were still unemployed at the end of January, suggesting that it's only becoming more difficult for the jobless to find work.
At the end of December, Congress let emergency unemployment payments expire for 1.3 million Americans. The Senate passed a bill last month to renew the benefits and pay recipients retroactively through May, but the House of Representatives has not acted on it. It's believed that 2.7 million Americans have now lost out on federal long-term unemployment payments, which typically start after state benefits run out.
Republicans opposed to reauthorizing long-term unemployment benefits have said the payments prevent people from looking for work.
"There is a mountain of evidence that if you pay people too generously, it actually discourages some people from seeking employment," Sen. John Cornyn (R-Texas) said in January.
The Illinois Department of Employment Security believes its data proves that's not the case. Of the 74,000 Illinois residents who lost their benefits at the end of the year, 64,000 remained unemployed in January. The new study shows that 61,300 of these workers were still jobless in February.
The department told HuffPost last month that it's the only state workforce agency in the country that requires employers to submit monthly wage reports to prevent fraud, giving it the unique opportunity to perform these studies.
Before You Go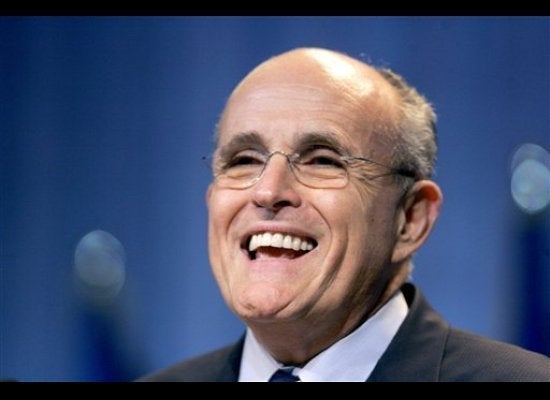 Out-Of-Touch Politicians
Popular in the Community