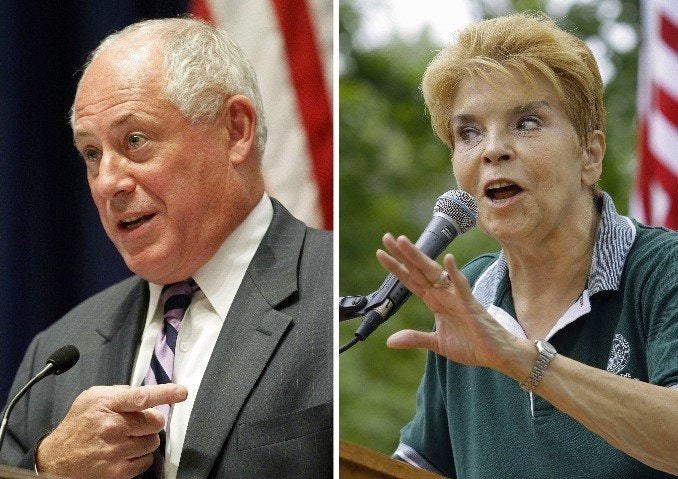 Republican Illinois Comptroller Judy Baar Topinka this week delivered more troubling, if not surprising, news concerning the state's financial health.
"After the largest tax hike in our history, the state continues to be in this precarious fiscal position with persistent payment delays, and frankly, the situation is unlikely to significantly improve in the near term," Topinka said Wednesday, according to CBS.
While some state officials, including Democratic Gov. Pat Quinn, have said the state should borrow money to pay its bills, Topinka and others have blasted that plan.
"We can dig our way out of it, but we cannot dig our way out of it if the legislature -- individuals and collectively -- and the governor, are going to keep coming up with new programs, new forms of spending, because we can't pay for the old spending," Topinka told WJBC.
A spokeswoman for the governor countered that the state "has taken positive steps toward fiscal stability, swift bipartisan action to implement further cost reductions and reforms in the upcoming legislative session are needed to stabilize the budget."
State House Minority Leader Tom Cross (R-Oswego) stated at a press conference slamming the anniversary this month that while "the majority party made many promises that its giant tax increase would solve the state's budget problems, that has not been the case."
Related
Popular in the Community