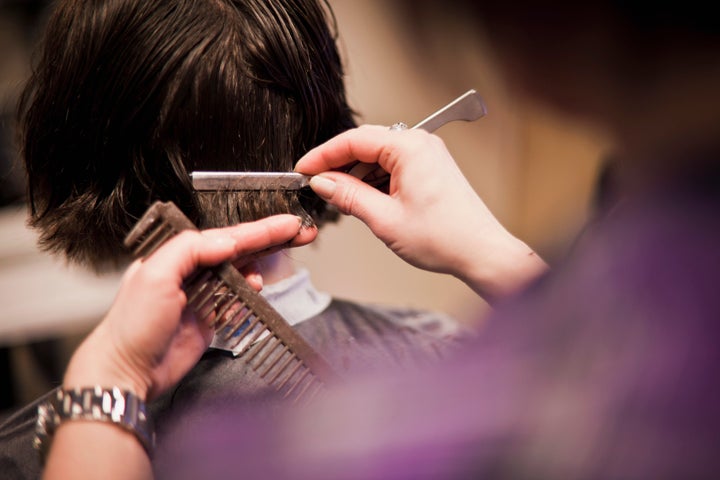 Starting in 2017, hairdressers in Illinois will learn how to recognize signs of domestic violence in their clients, as well as where to refer them for support services.
That's thanks to new legislation, signed by Gov. Bruce Rauner (R) this past August. The law, which appears to be the first legislation of its kind in the nation, will require all licensed beauty professionals to undergo training on domestic violence and sexual assault.
The law amends the Barber, Cosmetology, Esthetics, Hair Braiding, and Nail Technology Act, and mandates that anyone seeking licensure as a barber, cosmetologist, esthetician, hair braider, or nail technician take a one-hour class on domestic violence and sexual assault. Licensed beauty professionals will be required to take the hourlong training every two years to renew their license.
The idea for the legislation came out of a steering committee at Chicago Says No More, a regional group seeking to raise awareness about domestic violence.
Kristie Paskvan, founder of Chicago Says No More, told The Huffington Post that salon workers often develop close relationships with their clients, putting them in a unique position to offer help.
"When someone is essentially grooming you, you build a relationship with them," she said. "It's a special relationship. People open up."
Experts at Chicago Says No More partnered with Cosmetologists Chicago to develop the draft curriculum, she said.
According to the Centers for Disease Control, 1 in 4 women have been the victim of severe physical violence by an intimate partner. In 2014, more than 65,000 intimate violence incidents were reported to Illinois law enforcement.
While beauty professionals will learn how to identify signs of domestic violence and how to connect clients to service providers, they won't be expected to offer counseling and are not legally required to report abuse when it's disclosed. The law specifies that they can't be held civilly or criminally liable "for acting in good faith or failing to act on information obtained during the course of employment."
The goal is not to turn hairdressers into therapists, explained Vickie Smith, executive director of the Illinois Coalition Against Domestic Violence, but to equip them with resources they can share with their clients.
"We don't want to put people in a place where they feel like they have to respond or help beyond knowing where to refer," she said.
Smith told HuffPost that she was in favor of the law because, at its core, it gives survivors yet another way to get critical information about help that is available to them.
"The more the public recognizes what domestic violence and sexual assault looks like, the more we are all likely to be able to say, 'This is not your fault, there is help you can get, you don't have to live like this," she said. "It's a form of prevention."
Paskvan agreed with Smith, and said she was hopeful the law will have a positive impact on domestic violence survivors across the state.
"The training is not so that someone intervenes, or tells their client what to do ― it's so they can learn to listen," she said. "This can save lives."
______
Melissa Jeltsen covers domestic violence and other issues related to women's health, safety and security. Tips? Feedback? Send an email or follow her on Twitter.
______
Related stories:
Related
Before You Go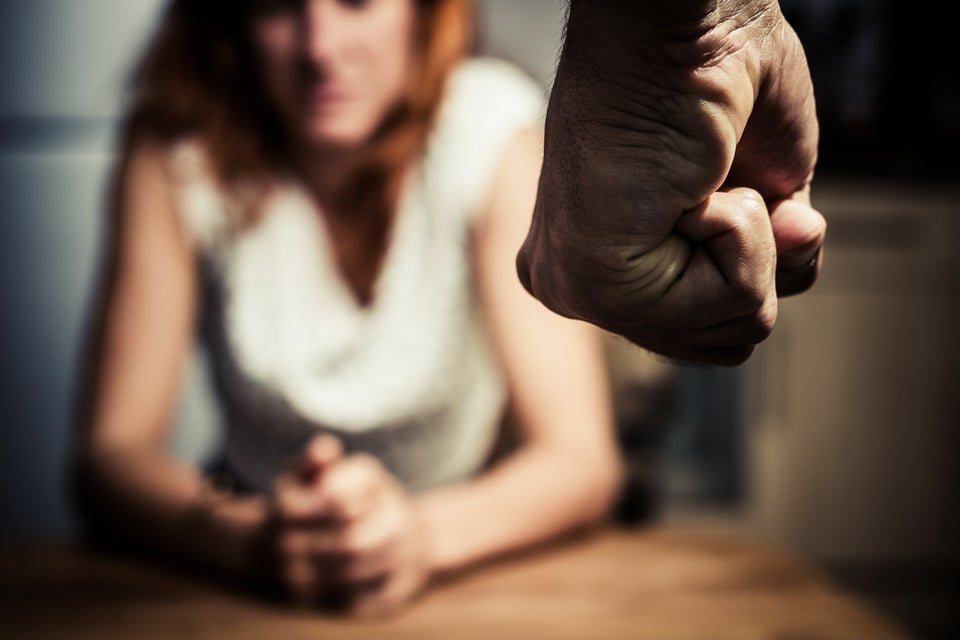 Shocking Domestic Violence Statistics
Popular in the Community