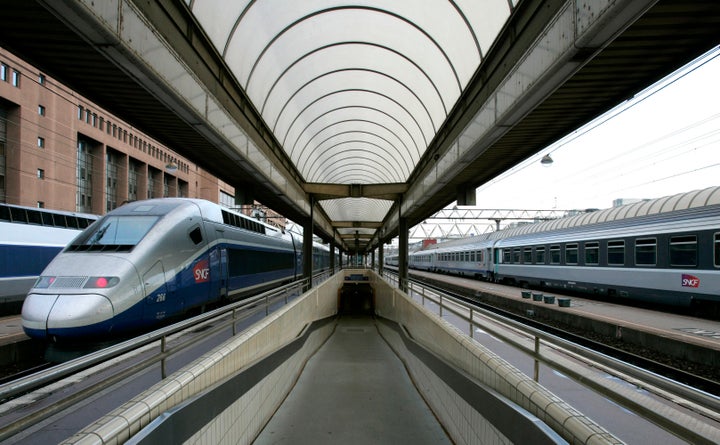 Republican intransigence over government spending has paid dividends yet again in Illinois, as the state has been awarded a sizable chunk of federal dollars rejected elsewhere.
That left other states salivating at the prospect of a slice of that federal cash. Rhode Island's U.S. Senators quickly fired off a letter to Ray LaHood, the transportation secretary, asking for some of it to come to their state.
And Illinois, which received over $1 billion in stimulus dollars for a Chicago-to-St. Louis line, put in a bid for some of the federal money as well.
On Wednesday afternoon, the state's U.S. senators were informed that it would win $186 million of the Florida dollars for that project, specifically for improvements on the segment between Dwight and Joliet, Illinois, Crain's Chicago Business reports.
"We are committed to quickly turning federal investment in rail into jobs and economic development across the state," Illinois Democratic Governor Pat Quinn said in a statement. "This latest award is another example of our ongoing efforts to lead the nation in development of high-speed rail." Senators Durbin (D) and Kirk (R) also praised the federal grants.
This isn't the first time a newly-elected Republican governor has turned away federal cash for trains, and it helped Illinois in the past as well. Wisconsin's Governor Scott Walker campaigned on a promise of rejecting funds for high-speed rail, and Ohio's John Kasich joined him in that effort as well. No matter: Illinois gladly claimed $42 million of those funds for more high-speed developments.
The $186 million from Florida may just be the beginning. Only $400 million of the $2 billion that state was awarded has been reallocated thus far, the St. Louis Post-Dispatch reports, and Illinois has other grant applications pending with the DOT, including another $263 million for new rail cars.
California is among the other states also in the hunt for dollars, as it prepares to develop a massive Sacramento-San Diego high-speed corridor that will cost tens if not hundreds of billions.
REAL LIFE. REAL NEWS. REAL VOICES.
Help us tell more of the stories that matter from voices that too often remain unheard.