 It is hard to dispute that gender disparity in education no longer exists when one realizes that of the 793 million illiterate people in the world, two-thirds are female. Likewise, it would be difficult to challenge the importance of providing girls with an education, as we know that educating females is the most powerful and effective way to address global poverty. Educated mothers are more likely to educate their own children -- ending the cycle of illiteracy in one generation. What is perhaps less definitive is how best to tackle this issue. With many barriers facing girls in the developing world that go far beyond simple economics, including cultural bias, tradition and safety concerns, the answer is admittedly not simple. Yet, for many areas in the world, one of the answers may lie in the synergy of parental support and the support of women in their families and communities.
Parental involvement plays a paramount role in shaping girls' expectations for themselves and deciding how long they will remain in school. As CEO of Room to Read, a global organization that has provided educational opportunities to over six million children in Asia and Africa, I have had the great fortune of meeting many parents during my travels. While of varying cultures, a common thread unites them all -- a strong commitment to supporting their daughters' education. Even when the prevailing culture may not place a high value to girls' education, and despite the fact that they may not have been personally afforded such opportunities when they were young, many parents still remain steadfastly committed to the dream of having their daughters receive a quality education, and seeing them graduate from secondary school and perhaps even attending a university.
In Andhra Pradesh, India, a mother of one of Room to Read's Girls' Education participants remarked, "I can now dream of my only daughter going for higher studies, getting a job and earning her own money. She won't have to live like us." In Siem Reap, Cambodia, a mother shared with me, "I am illiterate. I don't want her to have the same fate. I don't have an inheritance for her. I know only that knowledge will be a priceless and lifelong gift for her."
Parents' commitment to their daughter's education may also be reflected in other ways. I have visited some of the homes of our Girls' Education students, and been inspired to meet parents who have shown their commitment by utilizing the very best space in their small family home to create a study area. Additionally, despite the challenge of long work hours and great distances to their daughters' schools, 88 percent of parents and guardians find a way to attend parent workshops offered through our Girls' Education program.
It must be recognized, however, that in many countries, the sphere of parental influence is often extended to others, most often women. Grandmothers and aunts play an important role in ensuring that girls remain in school. I met a grandmother in Zambia who donated her time and energy to volunteering at the local school. In Vietnam, one elderly grandmother noted about her granddaughter Thu, "I cook for her so she can save time to concentrate on her studies. I don't want her to get married soon. I want her to study to get a good job first." This level of devotion is also reflected in the words of an aunt from Laos who remarked upon hearing that her niece would be part of our Girls' Education program, "When I heard Inkham was selected by Room to Read, I couldn't sleep. I felt as if I had won a kilogram of gold."
As another extension to familial influence, other women outside the family can serve as role models in the lives of young girls. Room to Read has invested in "social mobilizers," a term we use for women in the community that work directly with our Girls' Education students to serve as a personal advocate on their path to graduation from secondary school. This role may take many forms. In Bangladesh, it may include advocating against early marriage so that girls can remain in school longer. In Zambia, it may include exploring an attendance issue that has resulted because the walk to school may be too dangerous or far. As members of the community themselves, our social mobilizers understand the pressures that these girls face and can serve to exemplify the educated, empowered women they may become one day.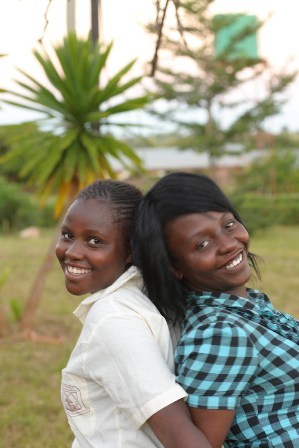 As a mother of a six-year-old daughter, I have been humbled to witness the extraordinary lengths taken by parents and women in the communities around the world to ensure a girl's education, despite the odds. Oliver Wendell Holmes once said, "Youth fades; love droops; the leaves of friendship fall; a mother's secret hope outlives them all." On this Mother's Day, I salute not only dedicated mothers everywhere, but all women who recognize that a mother's hope starts with education and devote a part of themselves every day to ensure this for the girls in their lives and communities.
Related
Popular in the Community