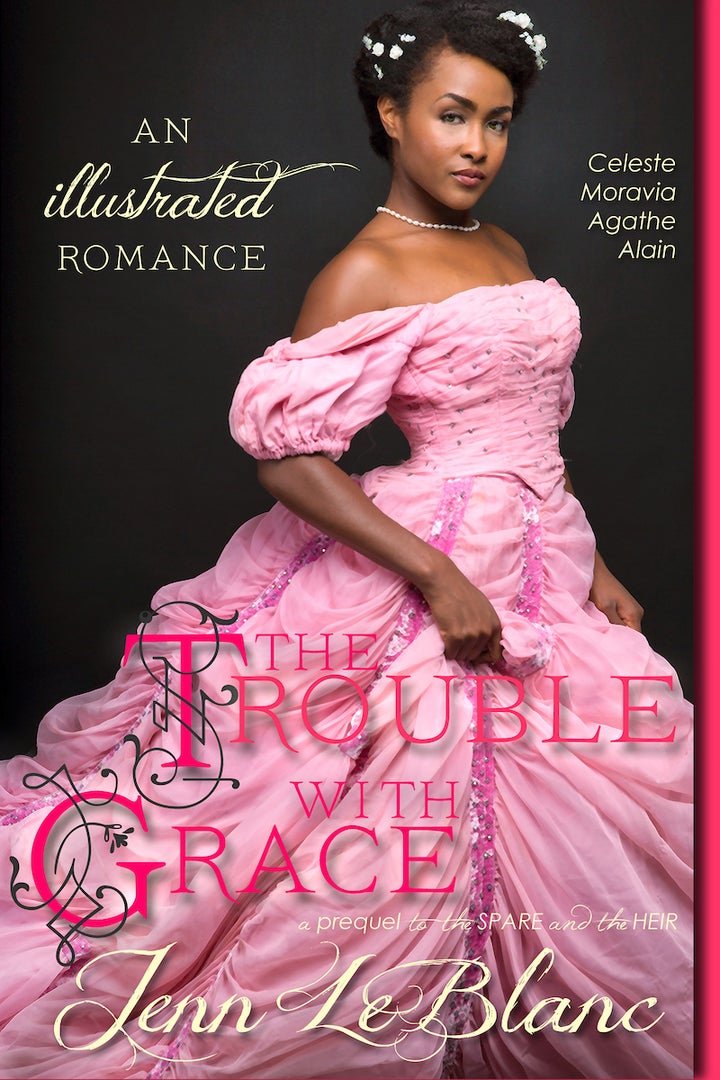 Let's start with the obvious—how did you decide to pair romance with illustrations? What process did you employ to craft these images? My first book was written in 2009 and the first iPad was announced at the beginning of 2010. I had heard rumors leading up to it, but it gave me an idea. I grew up loving photographs in books, but it was an expensive thing to do from a publishing perspective. With the introduction of digital books, there was no additional expense to producing the imagery. I spent the next year shooting images for that first book, The Rake and the Recluse, which is also the first book in my series, Lords of Time. We had about ten separate photoshoots and I had no idea how to plan or organize them at that point. There was really no precedent for what I was attempting to do so I was really just winging it. The most recent shoot was four days long and took place over about a month. I'm much more organized when it comes to production now. After I finish a book and send it off to my editor, I go through and select the most visual moments from the text, things I believe will translate well, emotionally and visually. From there I start a massive spreadsheet with the help of my amazing assistant Kati, and I organize the imagery for the shoot so it is the most efficient that it can possibly be. From there I organize, purchase and arrange to rent costuming and props. As for the cast—which is really the most important factor of all— the people I wanted for the last three books (models Patrick Rash, Steven Dehler, Kaleila Jordan) really just came in such an amazing and wonderful way. I didn't really do any casting for most of the characters. I already knew exactly who I wanted... and they all said yes.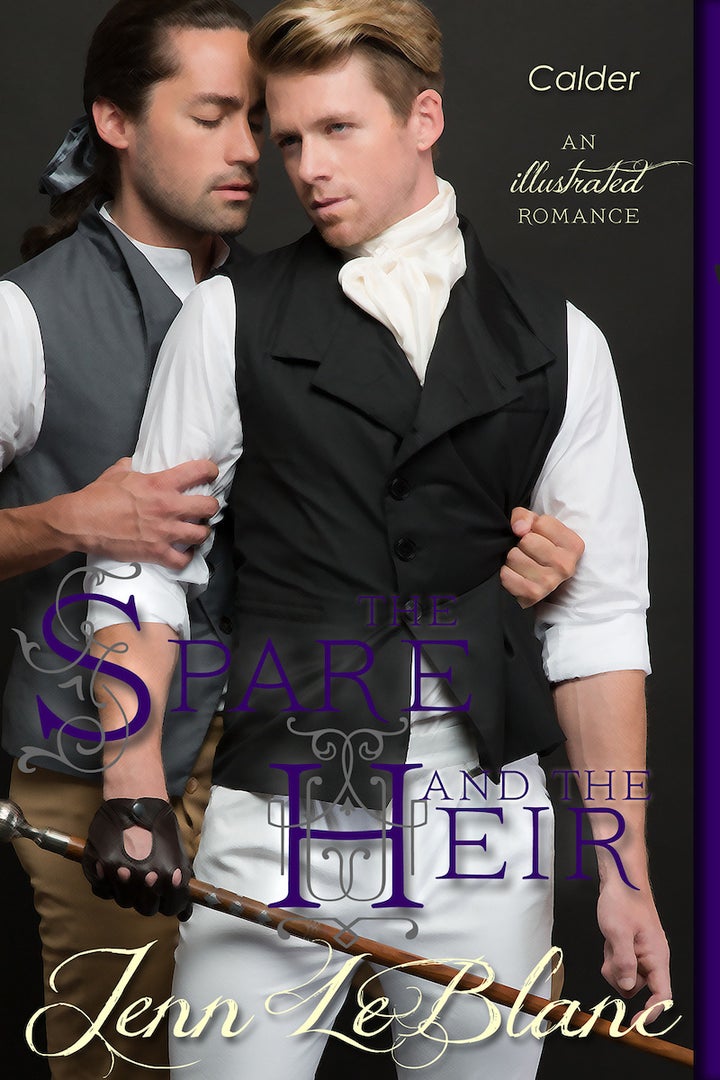 I love that one of your books features a romantic gay couple. What lead to this decision for you as an author? What do you want your readers to know about the series before they dive in?
It wasn't a conscious decision. Calder, the primary hero, has been part of the series since I began writing it. He's always been gay, even though I never really discuss his sexuality in the first three books. It's just who he is. So he has lived in my mind for seven years and I knew his story was coming. My series is different from a lot of others because I have straight people, kinky people, asexual people, and gay people. I don't stick to a specific subgenera like many romance series do. My series is built around a family, and just like in my family, everyone is just a little different. Readers should know they can read this duet without first reading the other books in the series, but there's a small thing they should know going in. The book has a time travel element. It's more fish-out-of-water than H.G Wells, and the two characters (so far) that you need to know are coming from the 21st century are Francine and Lulu from books one and three. Other than that, the story will stand alone. These are passionate books about a close family. The men are protective, defensive, powerful and brave and the women are even stronger and bring them to their knees in wonderful ways.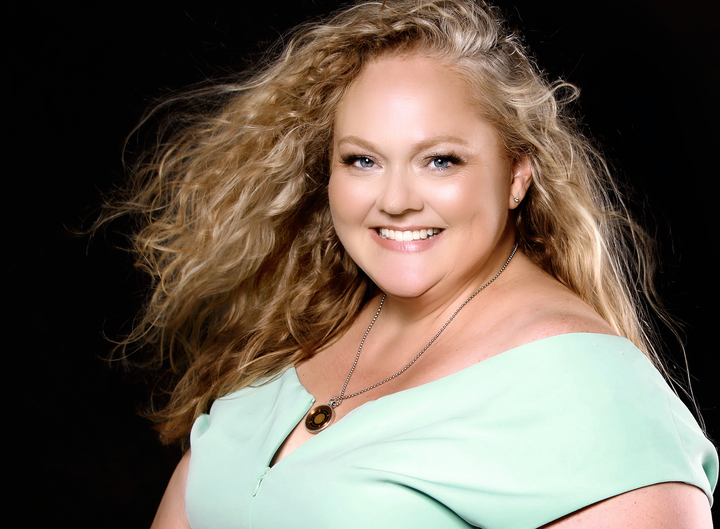 What was the most challenging aspect of this project? What was the most rewarding?
The research was incredibly challenging because the books take place across four countries and lots of ocean, with many different cultures and foreign lands. The characters travel from London to Paris, and to Marseilles, Alexandria and Jodhpur. I researched Emperor Ashoka, who changed the religious landscape of India long ago and I researched the law of England as it pertained to women and homosexuality. There was a particular amendment to an act that criminalized homosexuality in 1885 that is highlighted in the book. It's the Act that both Oscar Wilde and Alan Turing were prosecuted under and, sadly, it was in effect for more than 80 years.
Tell me about your partnership with the Ripped Bodice. How does that work? And what is The Ripped Bodice?
I absolutely adore The Ripped Bodice and the sisters who created it. Bea and Leah are two incredibly smart and lovely sisters who kickstarted this project last year, successfully opening this amazing place for our community in Los Angeles. It's the first romance only bookstore in the United States and they just recently celebrated their first six months in business. I spend a lot of time in the store, signing books and meeting friends. I sometimes even write there. It's a small haven for the romance community in a giant city. I decided that I wanted to support them however I could, and the best way to do that would be to work with them exclusively for the print editions of these two new books, The Trouble with Grace and The Spare and the Heir. With the launch party on September 17, the cast will be signing a limited number of books, which will be available to order through the bookstore. They'll ship wherever you want. Working directly with The Ripped Bodice I'm able to offer the books at a lower price, with faster shipping and some great personal touches and bonus content. We have some fun surprises for everyone who orders their print copies from the store.
Support HuffPost
The Stakes Have Never Been Higher
Related
Popular in the Community