Warning: This article contains erotic illustrations and may not be appropriate for work.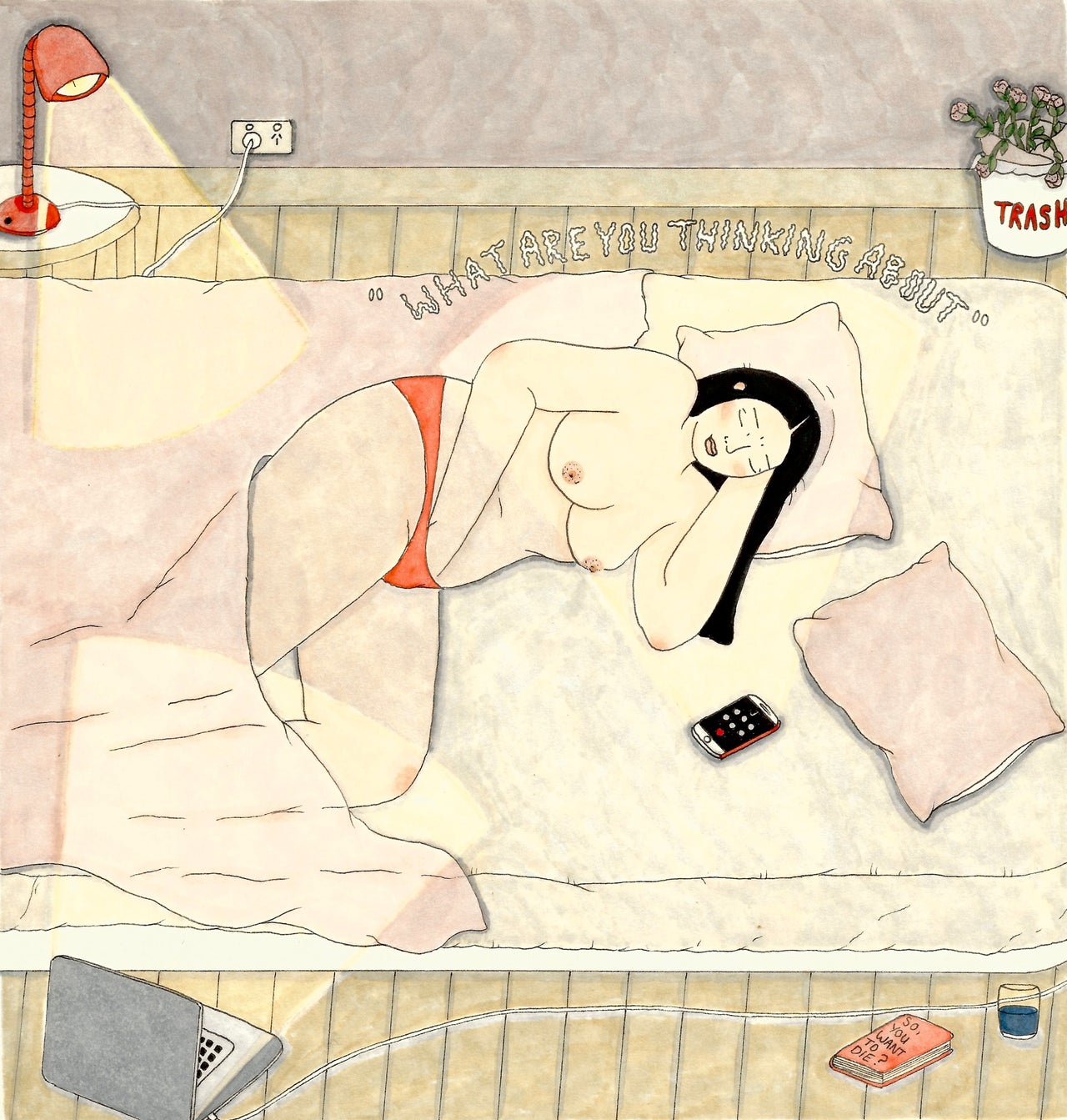 In artist Jordyn McGeachin's watercolor world, a woman lies alone in her bed, bathing in the glow of her laptop and cellphone. She's dressed only in a pair of orange panties and she's slipped a hand inside of them.
It's an image that's far too rare in the realms of both pop culture and art, of a woman experiencing pleasure for no one other than herself. While masturbation, especially for women, is too often a topic associated with shame, silence and taboo, McGeachin illustrates female self-pleasure as a sweet and mundane reality, as comforting and restorative a solo ritual as surfing Netflix or taking a bath.
"Masturbating is fun and healthy," the Melbourne-based artist expressed in an interview with The Huffington Post. "I love drawing sexual things, but my aim isn't to sexualize them. I want to depict women being sexual without being sexualized, it feels important to do. It sucks [that] people still get weird about it."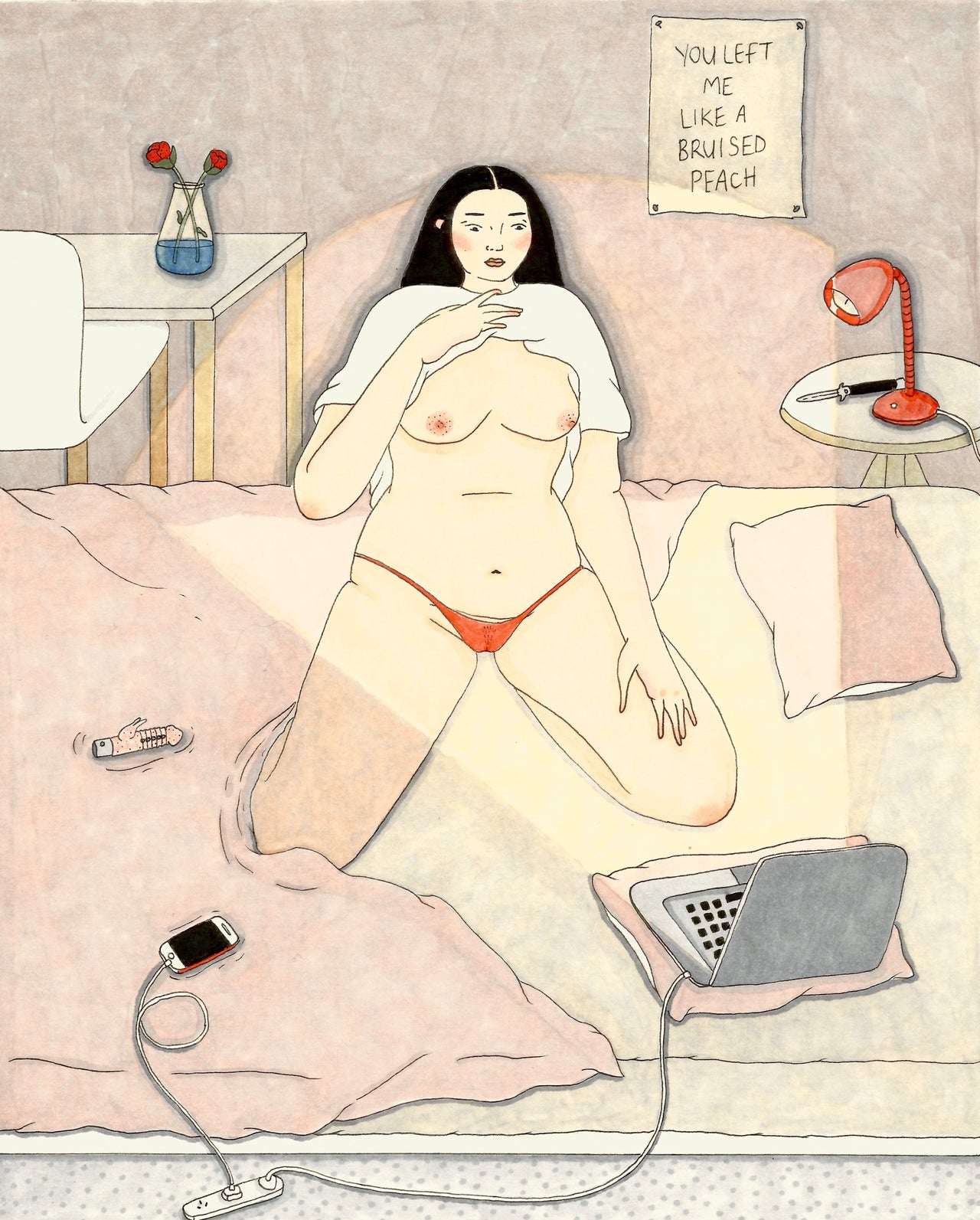 Self-love, body positivity and sexual freedom flow freely throughout the 22-year-old artist's pastel-washed canvases, most of which take place inside the bedroom. Like many 21st-century young women, McGeachin's subjects are often flanked by various gadgets, from iPhones and laptops to the occasional ball gag.
While older generations might be quick to lambast the current state of millennial love, McGeachin's paintings explore the sweet strangeness of love in the digital age, visualizing the many ways technology heightens intimacy, rather than the other way around. "I think in this day and age pleasure and technology just fall together nicely," she said, "especially when it comes to relationships ― platonic or romantic ― sex, or getting off."
In some pieces, the technology takes center stage, as the subject poses sensually for what's either an NSFW selfie or an erotic Skype session. In others, the devices are subtle details in the backdrop, charging in the corner or hiding under the covers. Like in real life, the humble machines are rarely far from their owners, even while they're making love.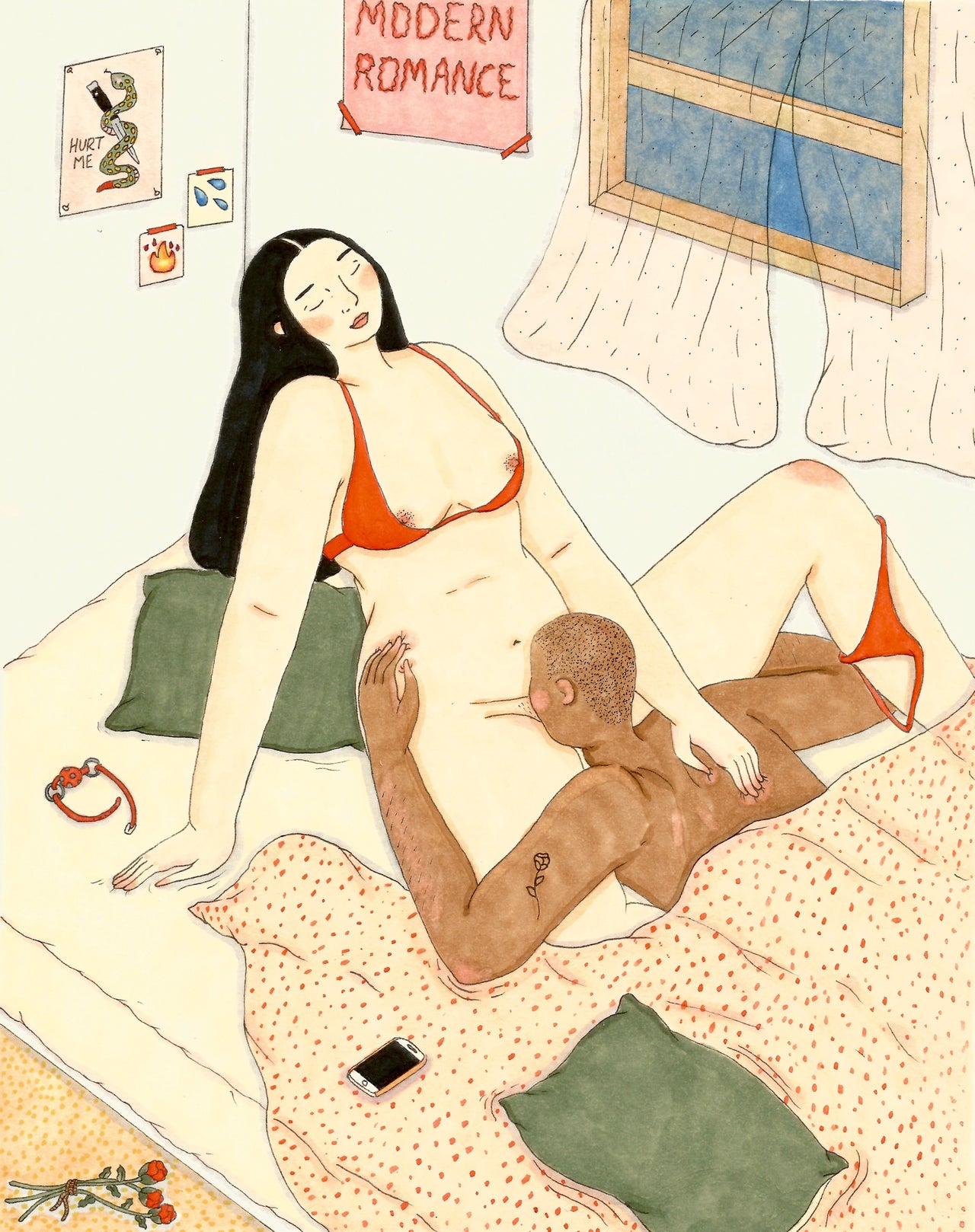 For McGeachin, technology's impact on sex and love isn't necessarily positive or negative. It just is. It's the omnipresent spirit in the sex lives of many young people, whether mediating between two people or providing the climax itself. Through soft scenes that spare no detail, McGeachen works to chronicle the odd love affair so many women find themselves in: The one between themselves and their virtual darlings.
McGeachin herself has plenty of personal anecdotes worth depicting. "Once I slept with someone and when I checked their phone afterwards," she shared, "they had Tinder notifications and it was like, 'Wow, yep, this is modern romance.'"
McGeachin posts around one image a week on Instagram, a fitting platform considering her subject matter, though it's been known to enforce some disappointing, sexist double standards in terms of censorship. McGeachin recalled having her work taken down only once ― a drawing of a woman receiving head. Though, at the time, the censorship didn't bother her much, the underlying message behind the erasure has taken its toll over time.
"It just feels a bit defeating," she said. "I want to be able to share what I spend hours creating without worrying if a stranger will report it and have it removed. Women are exploited and sexualized everywhere. Why do bodies make [people] so uncomfortable?"
"PS: My Mum saw the drawing and even she liked it," she concluded, "so people need to chill."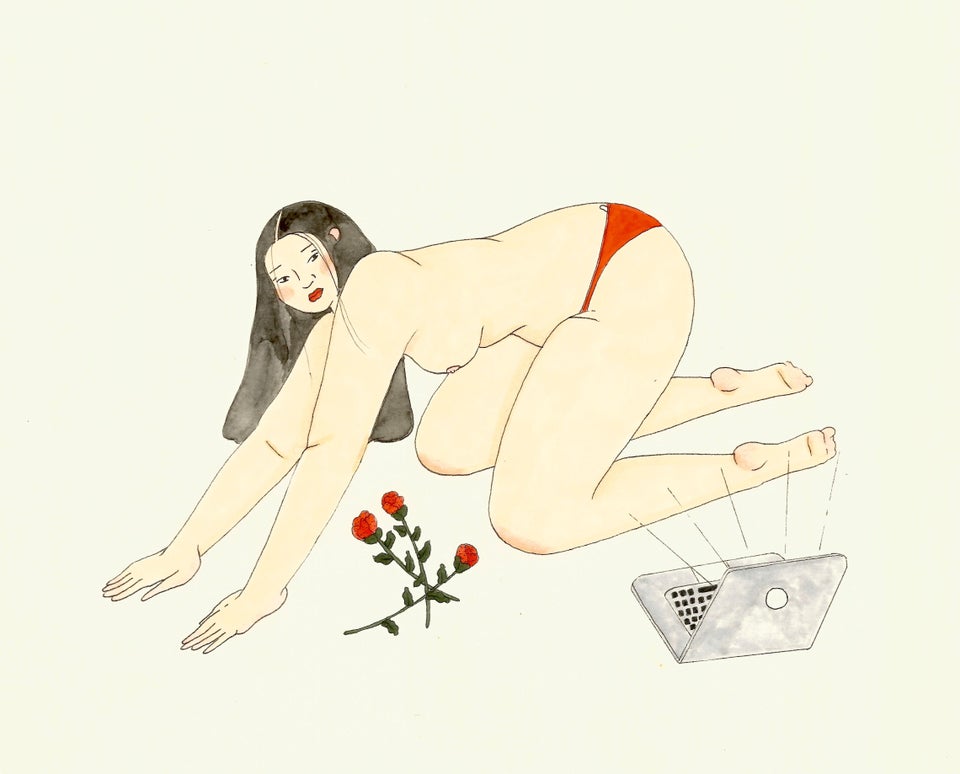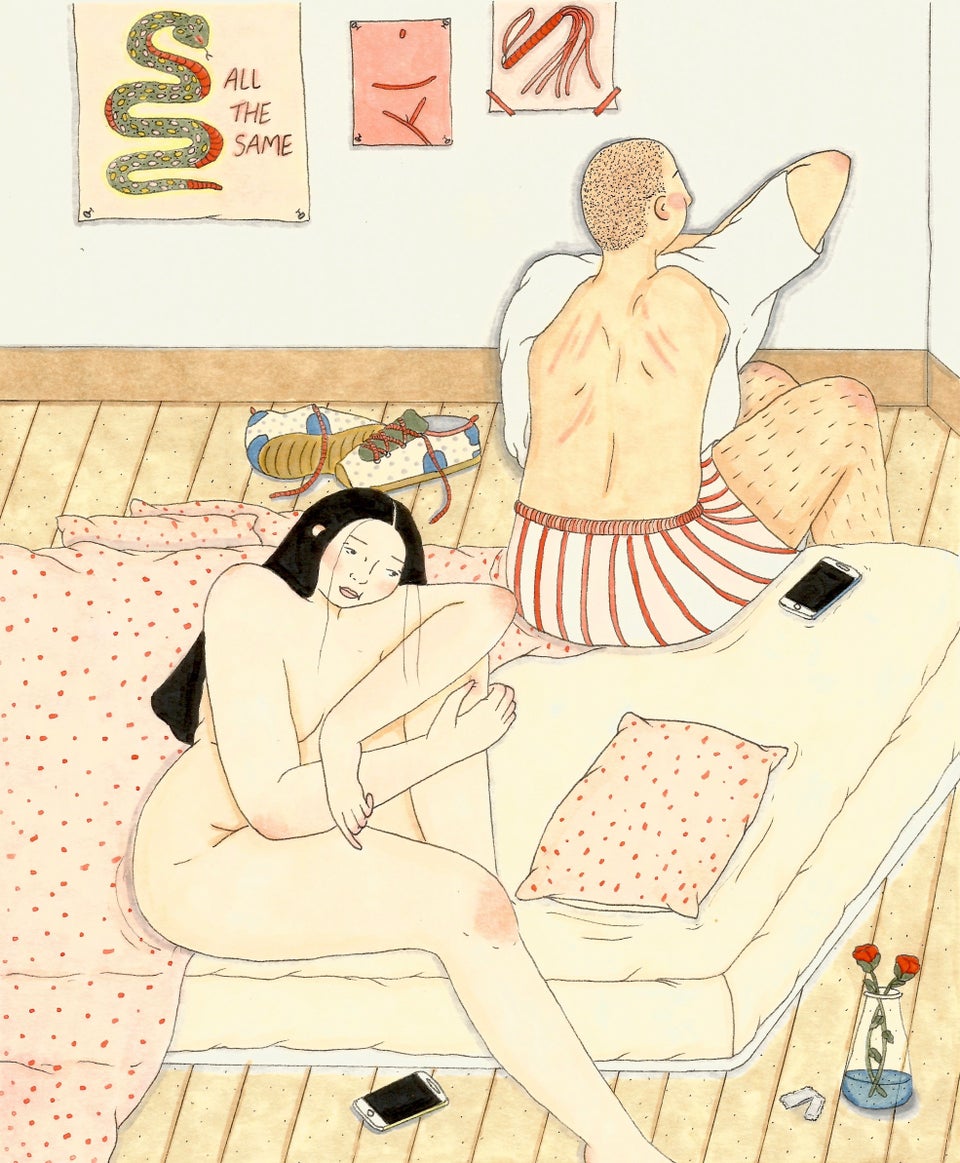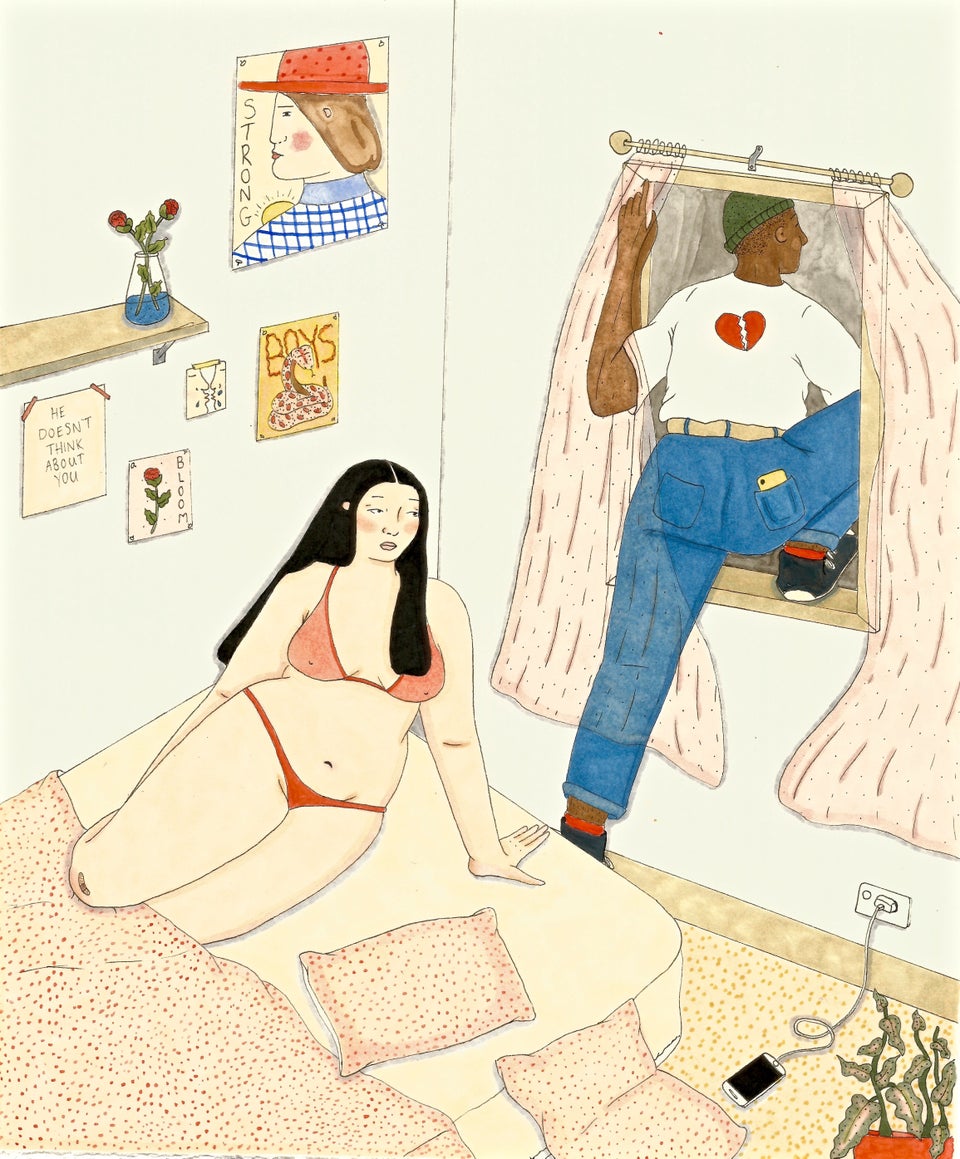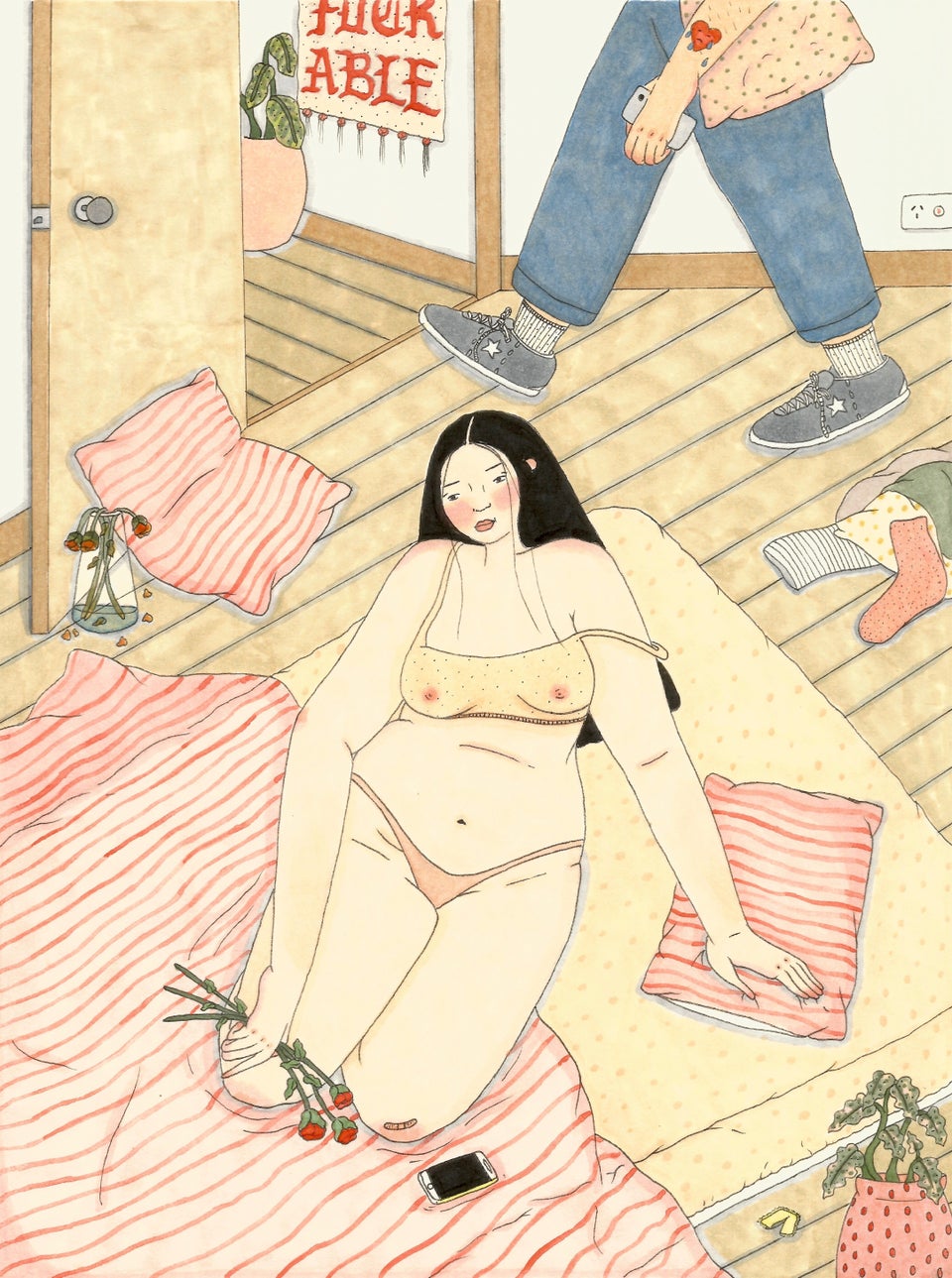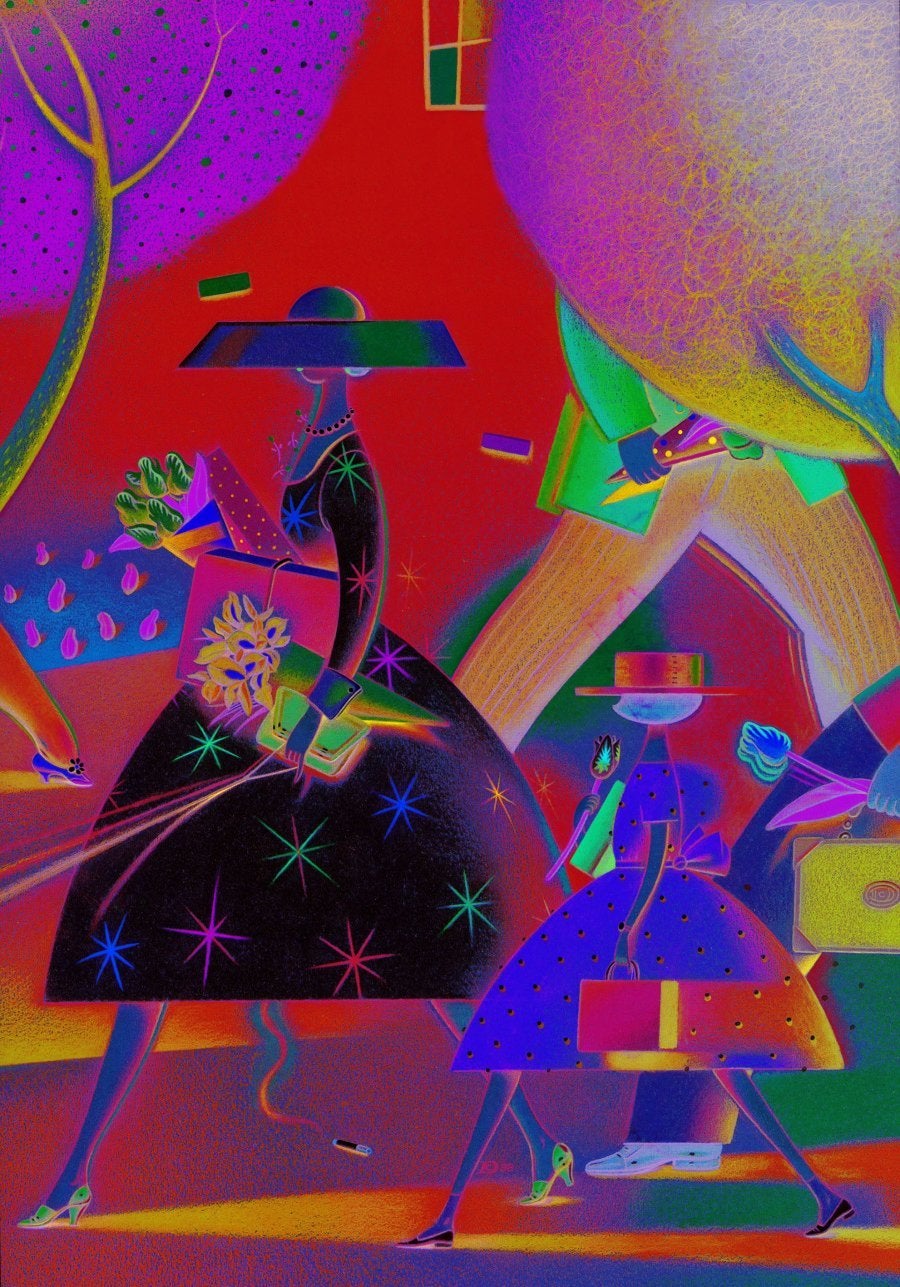 12 Illustrators You Should Know Right Now