If you are a child of the '90s, you no doubt grew up with the wholesome misadventures of Kristy, Mary Anne and Claudia as they babysat the hell out of Stoneybrook, Connecticut. Yes, we're talking about "The Baby-Sitters Club," the iconic YA series written by Ann M. Martin. Whether you were a fan of the serialized classics (Logan Likes Mary Ann!) or the mystery spinoffs (The Ghost at Dawn's House), few could resist the good ol' fashioned hijinks of the CPR-certified tweens.
Today, the obvious question looms over us: Where are our beloved babysitters now? Did they harness their industrious attitudes to create the first babysitting-centric app? Or did they get hit with that millennial malaise that results from one too many Googles of oneself?
According to illustrator Siobhan Gallagher, it's the latter. In her hilarious series "The Jaded Quitters Club," the artist depicts the babysitter gang as lazy 20-somethings who struggle with life's chiller hurdles -- like acing the perfect nap or sassing a delivery guy who is being a little too judgmental.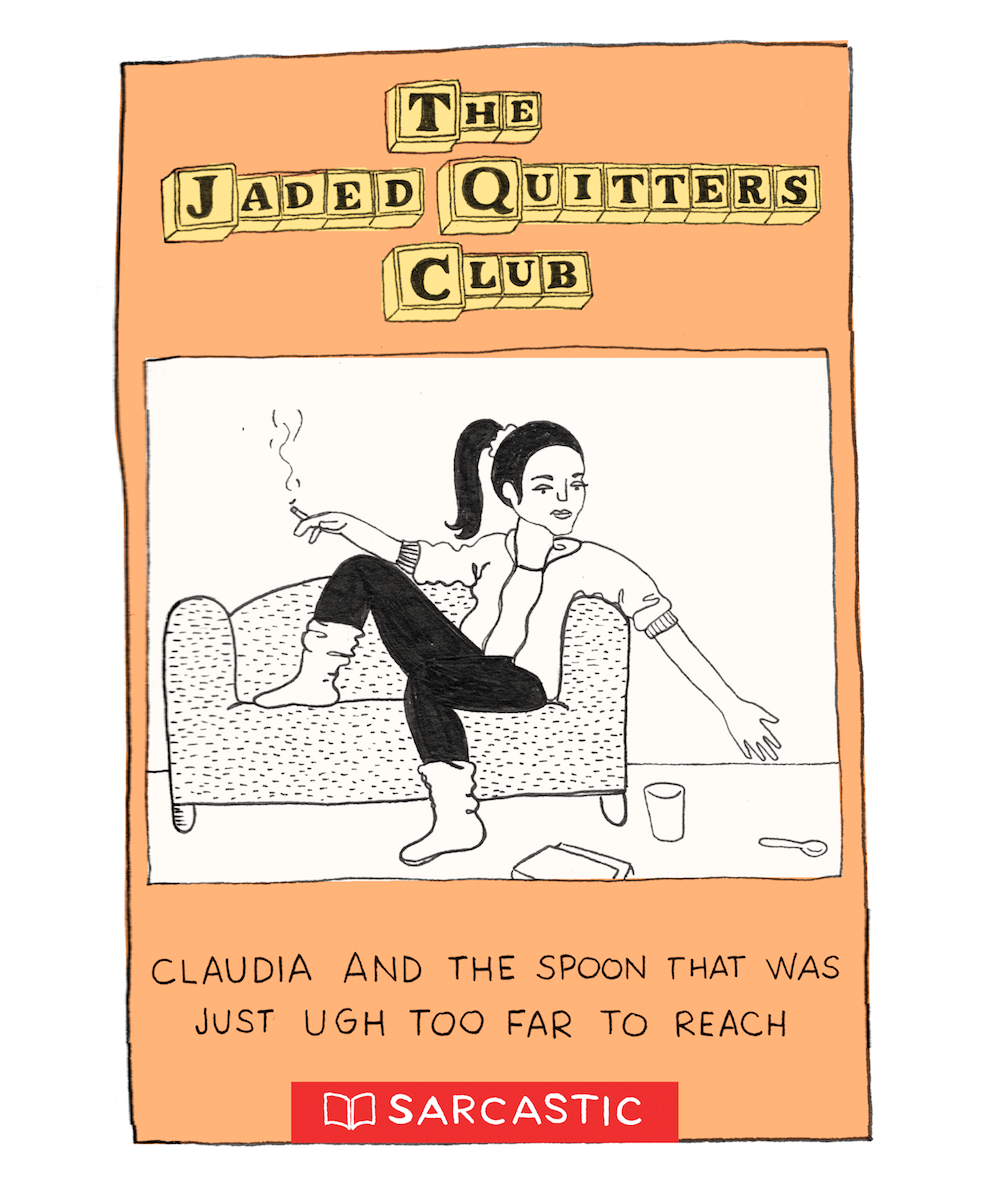 "I loved 'The Baby-Sitters Club' growing up," Gallagher explained in an email to The Huffington Post. "My favorite was Claudia, who was an artist and always hid candies in her bedroom. I wanted to be like her so I started hiding chocolates in my room as well, but that just didn't last long because what 11-year-old has the willpower to resist snacking on chocolates?"
The inspiration behind the series originated in Gallagher's own tendency to speculate as to the possible fates of the young babysitting prodigies. "The characters in 'The Baby-Sitters Club' were such young, entrepreneurial go-getters that I admired as a kid. I thought it would be funny to see where they are now and discover they're just average, bored women who maybe lost their ambitious attitudes."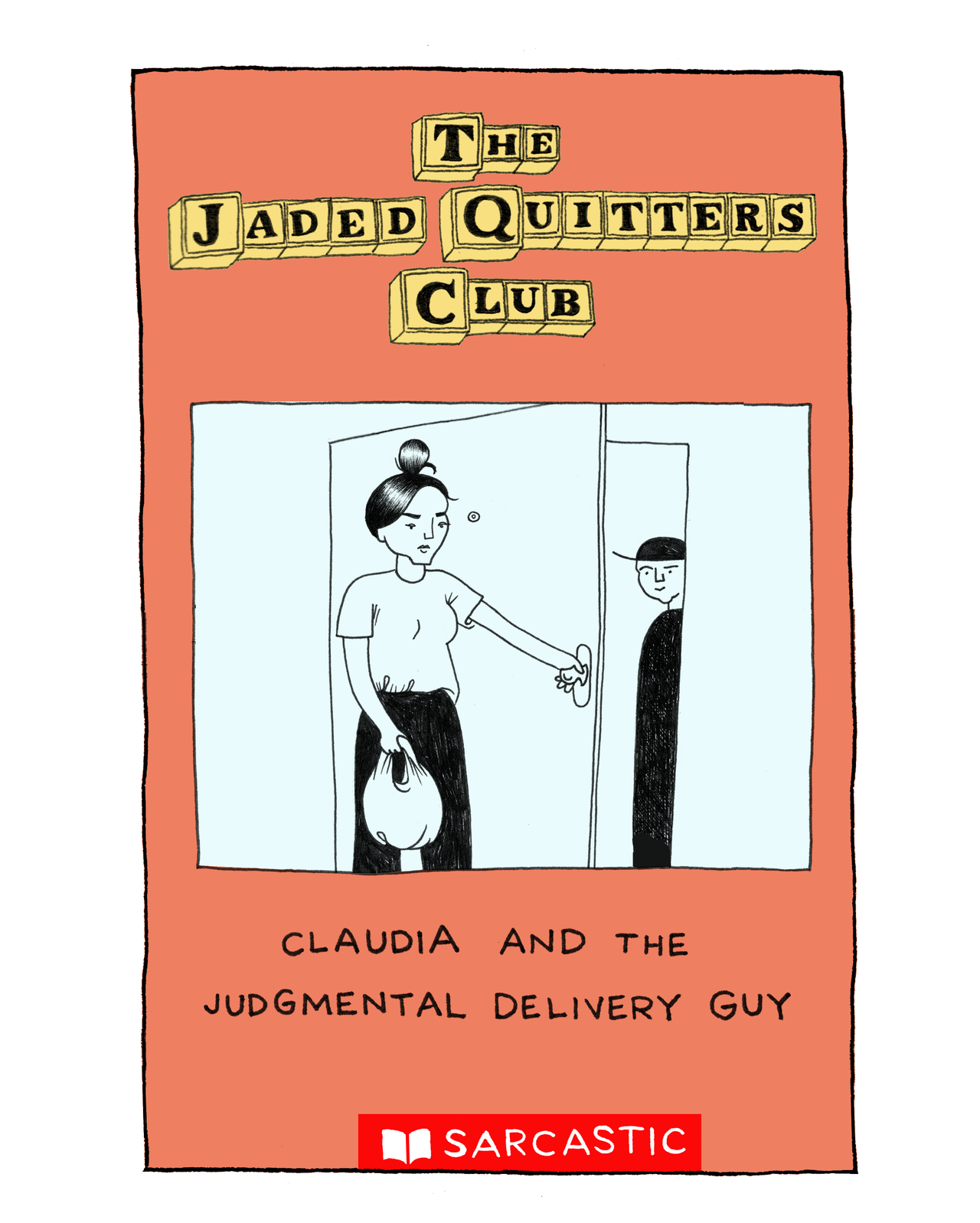 Gallagher references the original book covers in all their block-lettered glory, accompanied by wry illustrations of the matured babysitters getting wrapped up in their own drama. Titles include Jessi And The Afternoon Spent Getting The Light Juuust Right For A Selfie and Claudia And The Spoon That Was Ugh Too Far To Reach. Any girl who has ever spent way too long agonizing about issues involving naps, profile pictures, and the best possible takeout options will find a special place in their hearts for these gems.
Alas, there aren't actual novels to accompany the witty covers -- yet. But Gallagher hopes her illustrations will touch the jaded hearts of quitters everywhere. "Everyone has, at one point, felt like a jaded quitter," Gallagher said. "It's a relatable title, so I like that we've all been there or have felt exhausted and defeated by small things in life. However, remaining a jaded quitter instead of letting it be a temporary stance isn't cute or fun."
If you are a lifelong fan of the Stoneybrook gals, or wish there was more literature centered on the politics of nap time, you've come to the right place.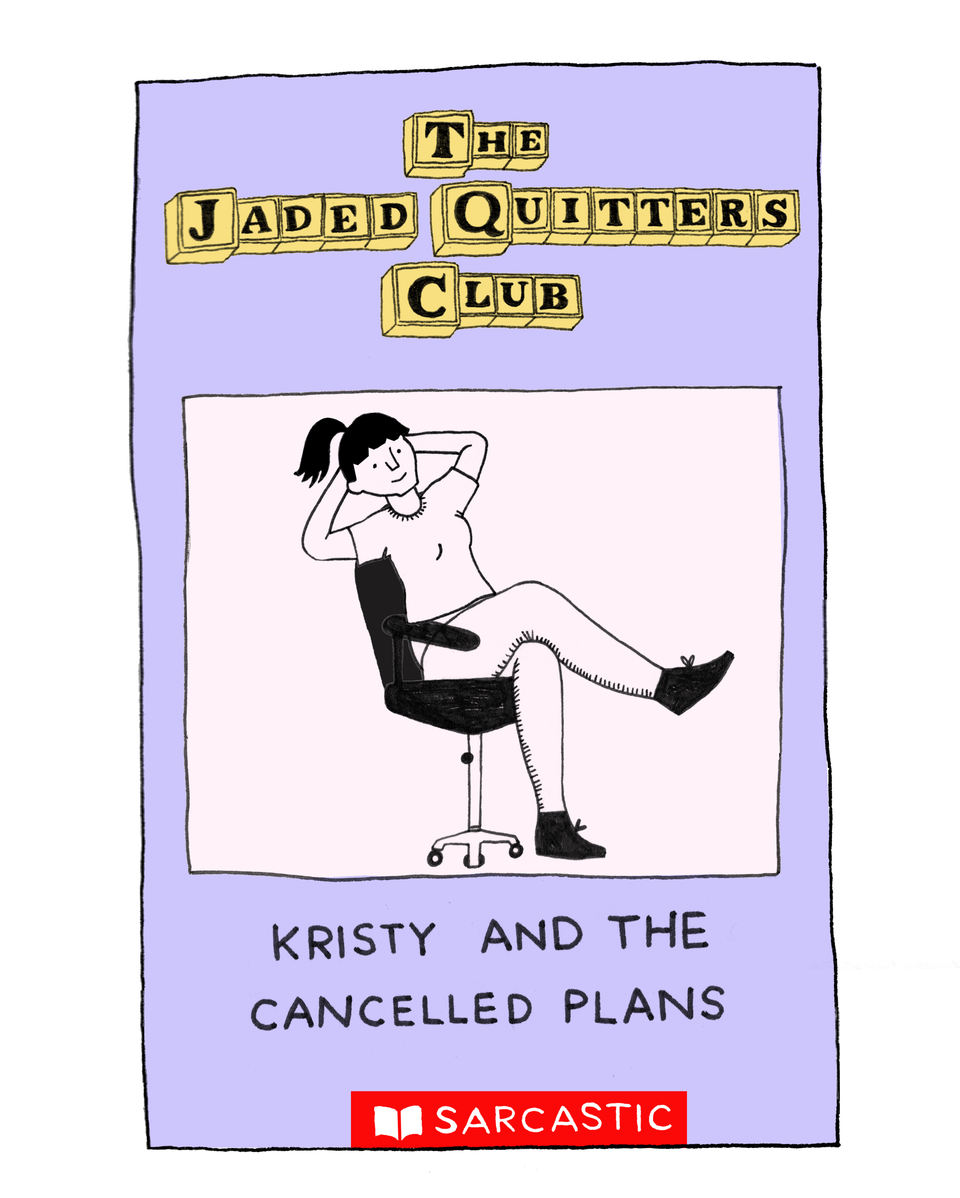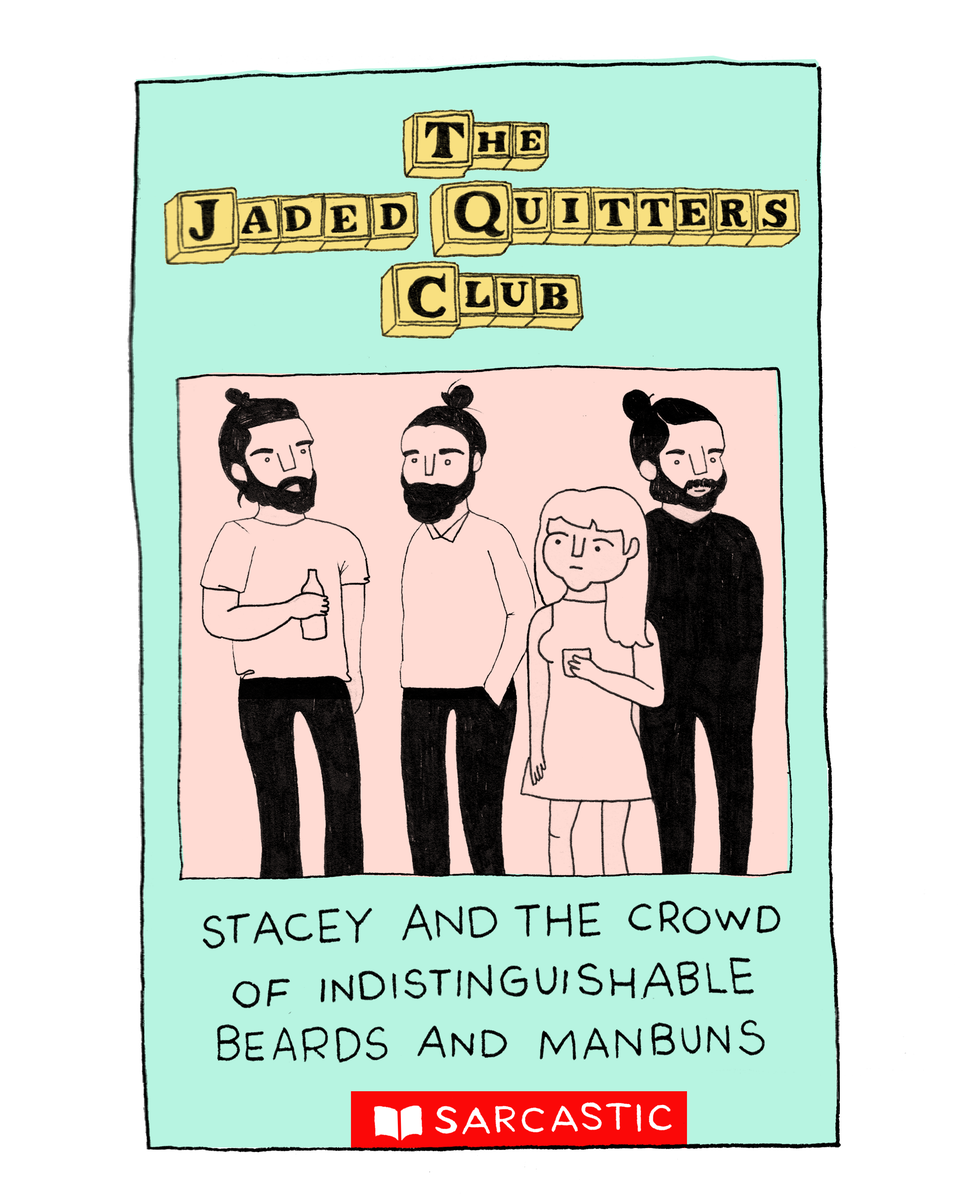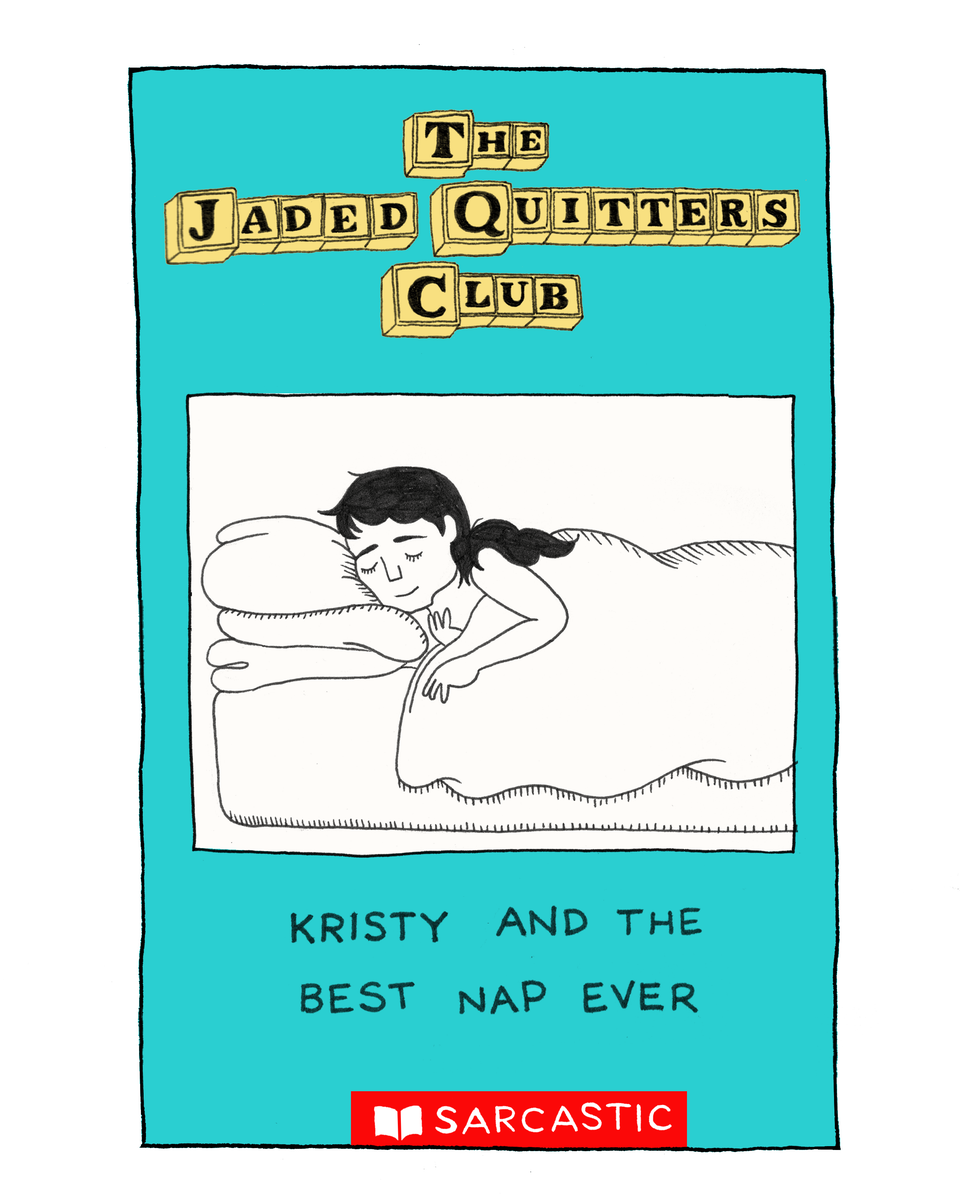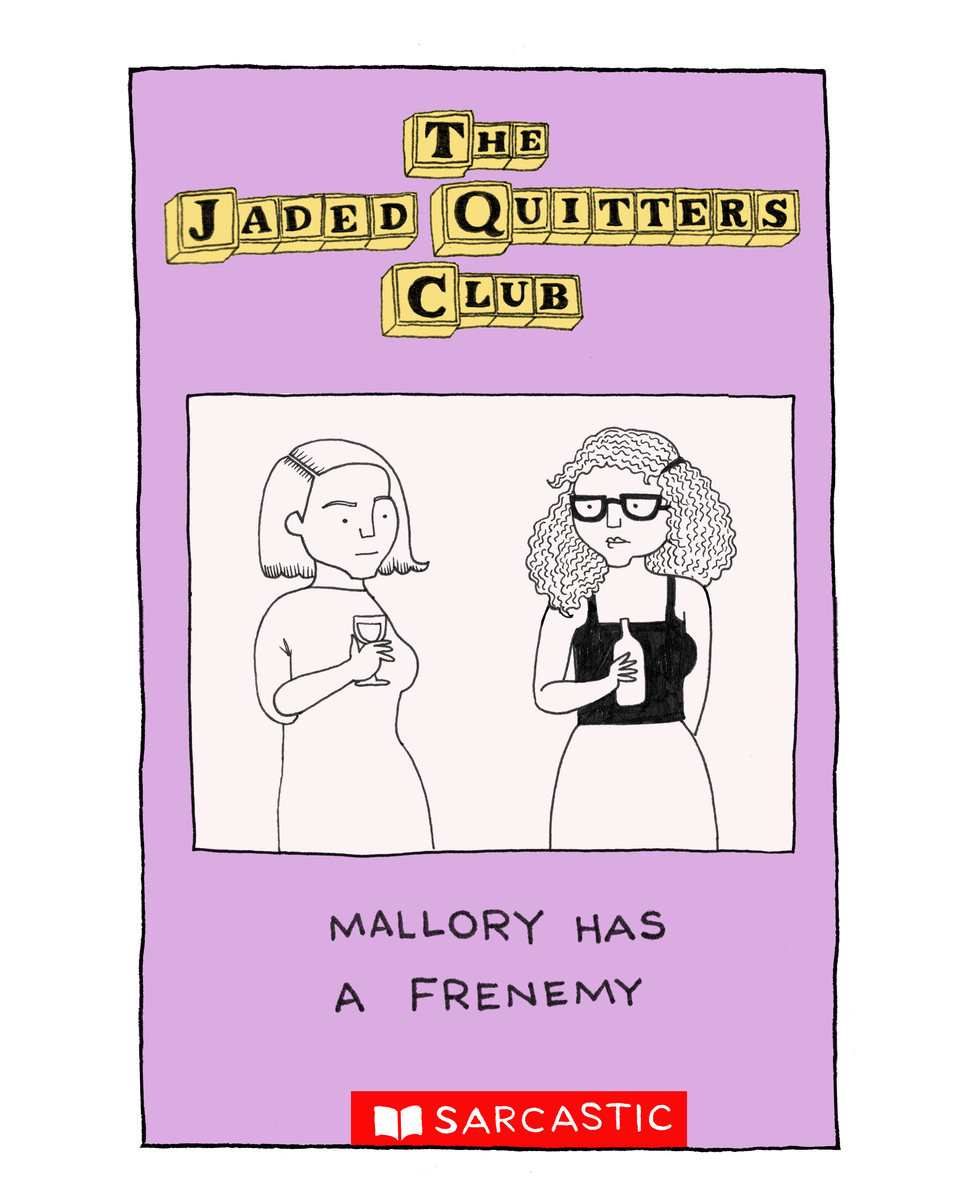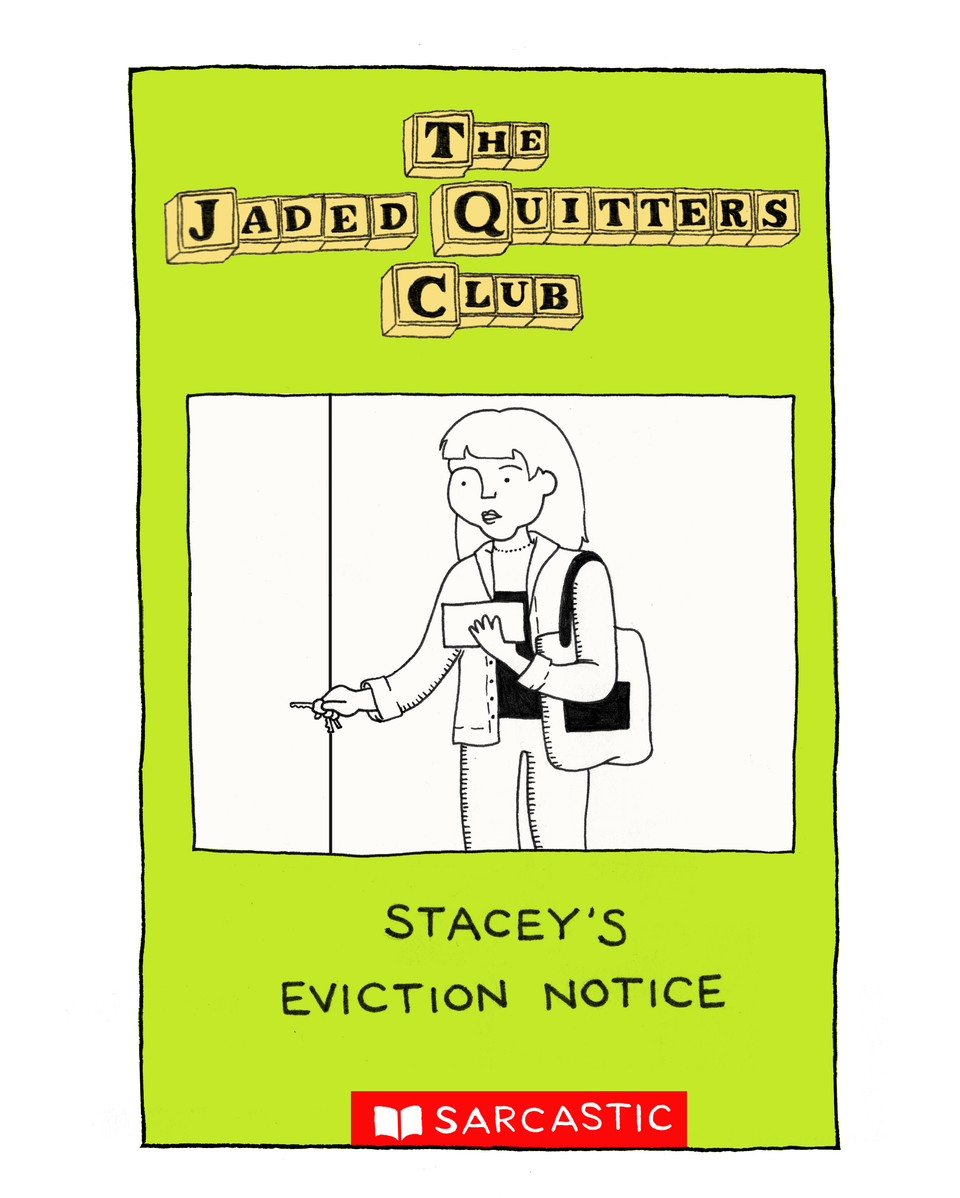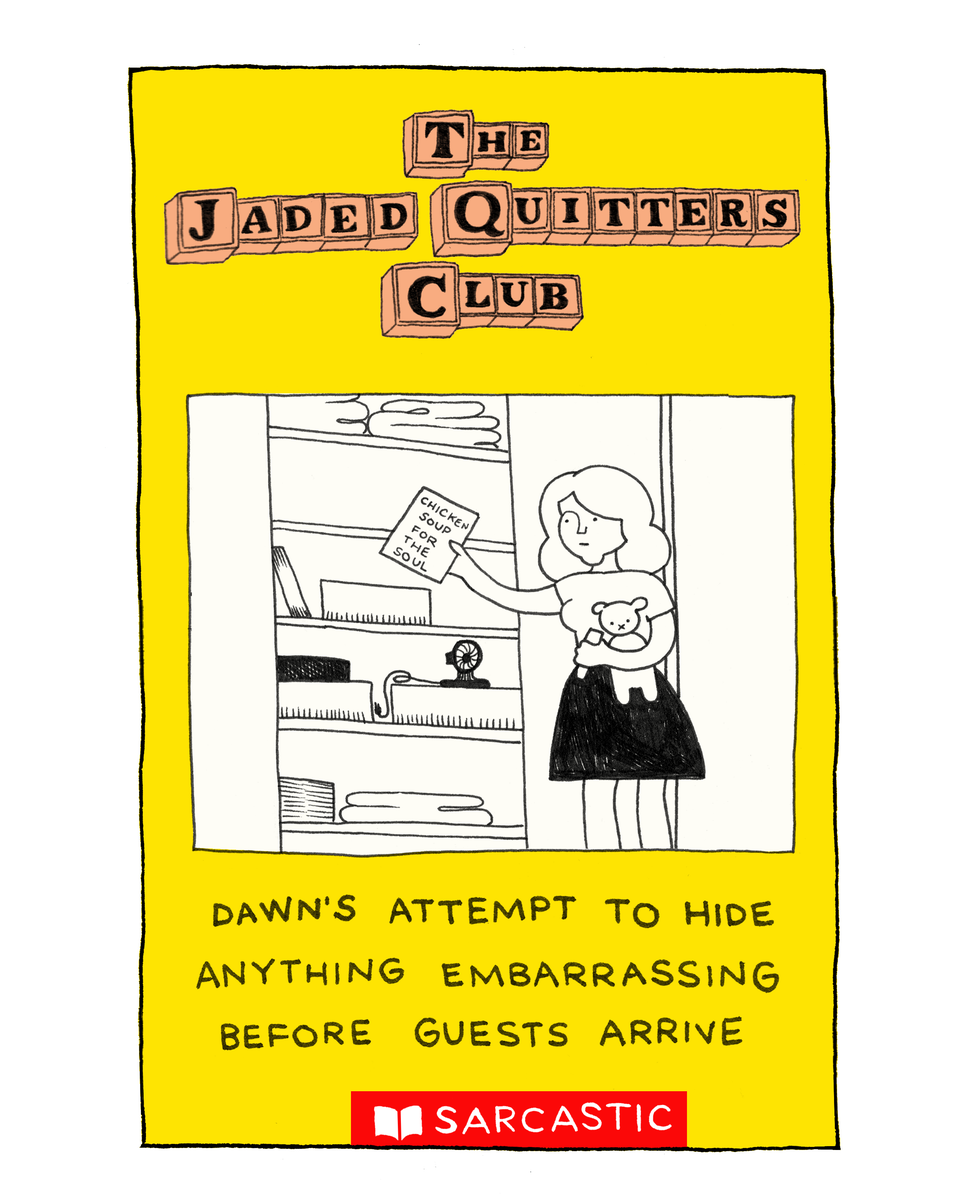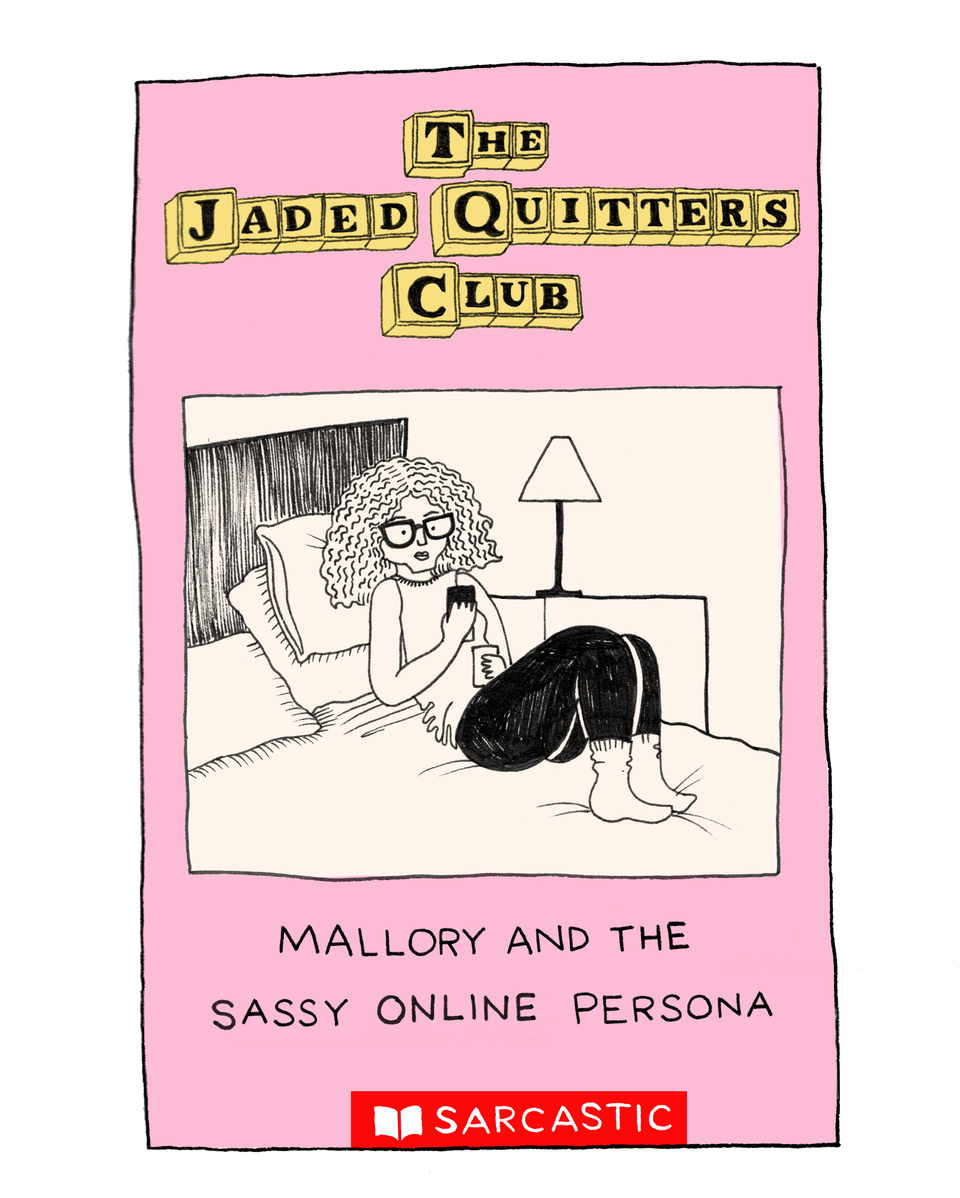 Before You Go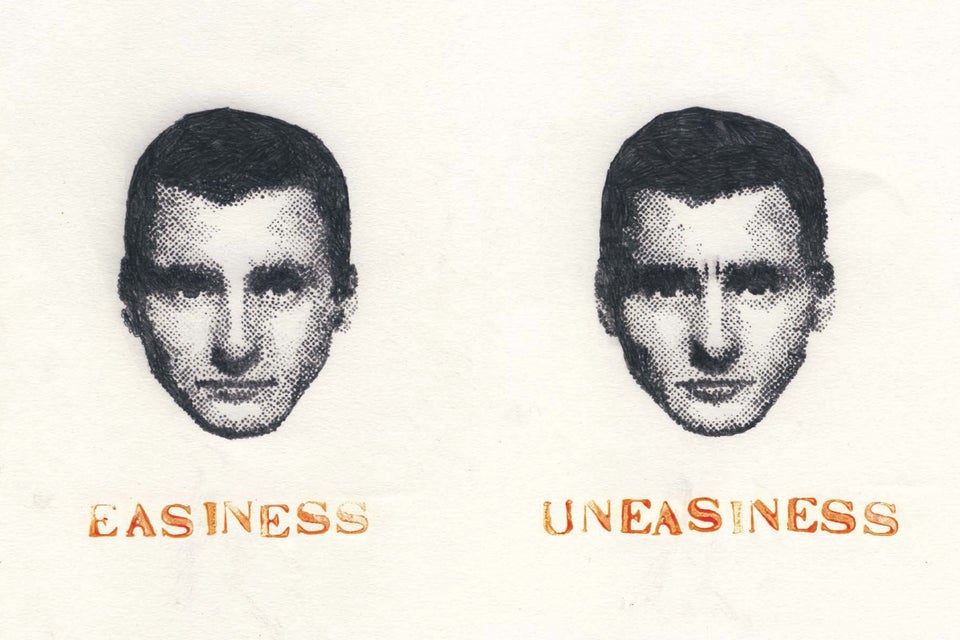 Anxiety Illustrations